Jungkook Treated the BTS Members To an Extravagant Dinner After His Graduation
He's the 'Golden Maknae' of BTS, even debuting while he was still in high school. Here's what we know about Jungkook's graduation ceremony, spent with the other members.
Jungkook is the youngest member of BTS, even attending school after his debut. When it came to this singer and his high school graduation, the other members of the K-pop group were sure to show their support. 
Here's what we know about the singer and dancer, Jungkook, and his high school graduation day.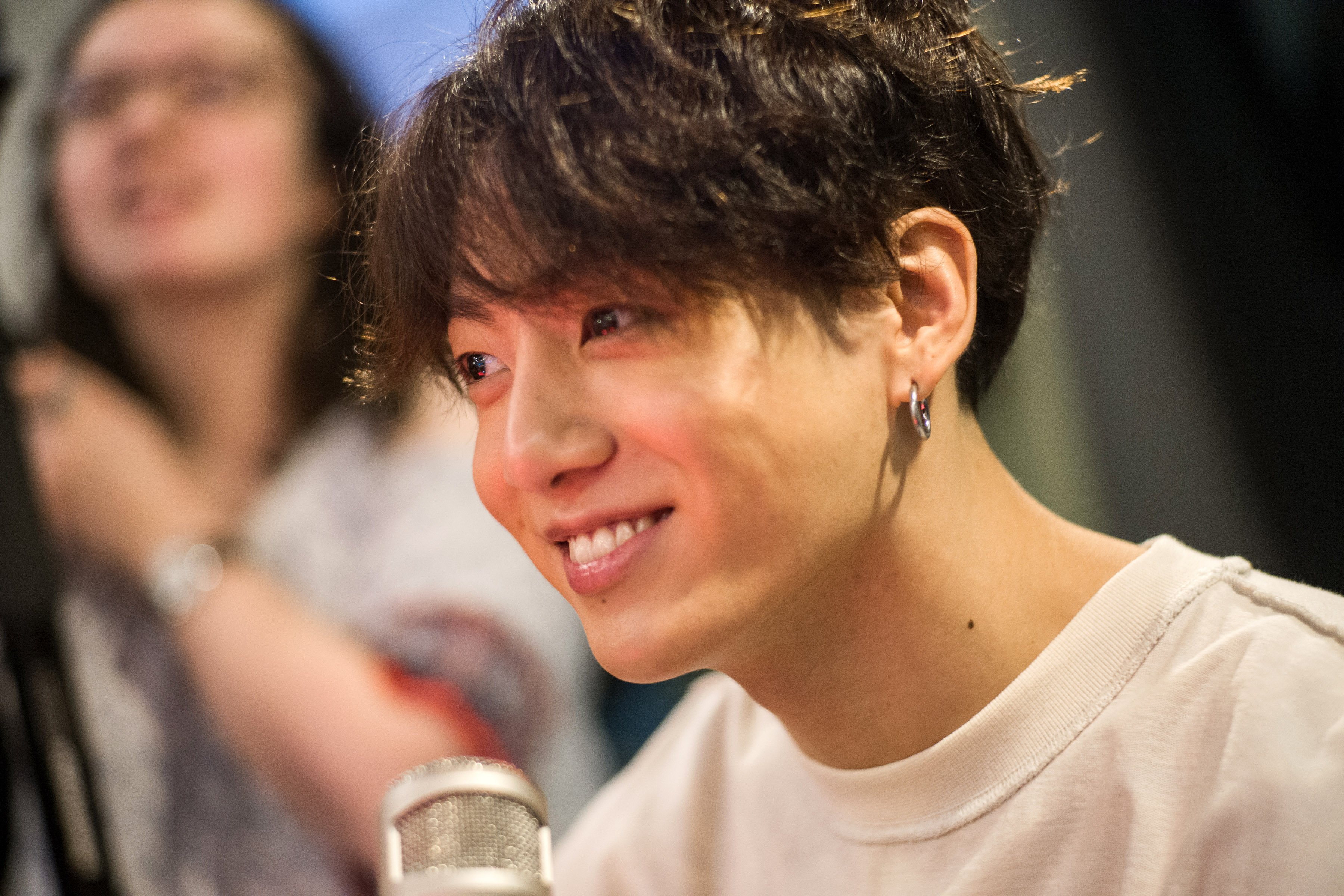 BTS' Jungkook celebrated his high school graduation with the other members
With over seven years since their debut, some fans knew these performances while they were still teenagers. During The Late Show Starring Jimmy Fallon, the host asked each of the performers what they were like in high school. 
RM was a star student, excelling in almost every subject. J-Hope was an obvious performer to Fallon, while V sometimes slept while he was in school. That is, when he wasn't out getting food with Jimin.
As the youngest member of the group, Jungkook shared that the members were there for him throughout his high school years. That includes the final stages of high school, like his graduation day and the celebration dinner afterward. 
"All of us gathered for both my entrance and graduation ceremony because it was after our debut," Jungkook told the host of his high school experience. Suga and Jin both added, "I raised him up."
Jungkook treated the other BTS members to dinner for his graduation
Thanks to videos posted to YouTube, fans learned more of what Jungkook's graduation day was like. To celebrate this milestone, the artist treated the other members to dinner at a Chinese restaurant. According to Koreaboo, BTS celebrated Jungkook's first day of high school at the same restaurant. 
This time, however, they celebrated as an official band, after their debut. Pictures from the same website showed Jimin, Jungkook, and RM eating black bean noodles (jajangmyeon.) Another picture showed Jungkook with his credit card and his face, full of laughter, when he finally saw the bill. 
The total amount Jungkook paid has not been confirmed by the idol. However, one fan on Quora wrote, "on graduation day, he paid 910,000 won (US$823.23) to treat his bandmates at a Chinese restaurant."
Jungkook is considered to be the 'Golden Maknae' of BTS
As the youngest member of the group who's talented at everything from painting to tennis, Jungkook earned the nickname the "Golden Maknae."
Within BTS, he functions as a singer, dancer, and even a songwriter, appearing on songs like "Boy With Luv," "Life Goes On," and the solo song, "Euphoria." 
The "Dynamite" music video is now available on YouTube. Music by BTS, including their recently released album, Map of the Soul: 7, is available for streaming on Spotify, Apple Music, and most major platforms.