Jungkook Casually Belting on 'The Late Late Show With James Corden' Proves The BTS Boys Never Need Autotune
These K-pop idols are talented singers and rappers, both when they're performing in front of thousands and just goofing off with James Corden in a car. Here's what happened when the youngest member of BTS, Jungkook, did his solo in the Map of the Soul: 7 song, "On."
Jungkook is one of the singers in BTS
This award-winning K-pop group has 7 members — RM, Jin, Suga, J-Hope, Jimin, V and Jungkook to be exact. Jungkook, whose real name Jeon Jeongguk, is the youngest member of the group, functioning as a singer in songs like "On," "Black Swan," and "Boy With Luv."
He may be the youngest member of BTS, but he's called the Golden Maknae for a reason. Jungkook is an incredible dancer and singer, even without any editing used in the studio recording of BTS songs.
RELATED: Is Jungkook the Last BTS Member to Create a Solo Song? Here's What We Know About 'Still With You' and the Mixtapes of These K-Pop Idols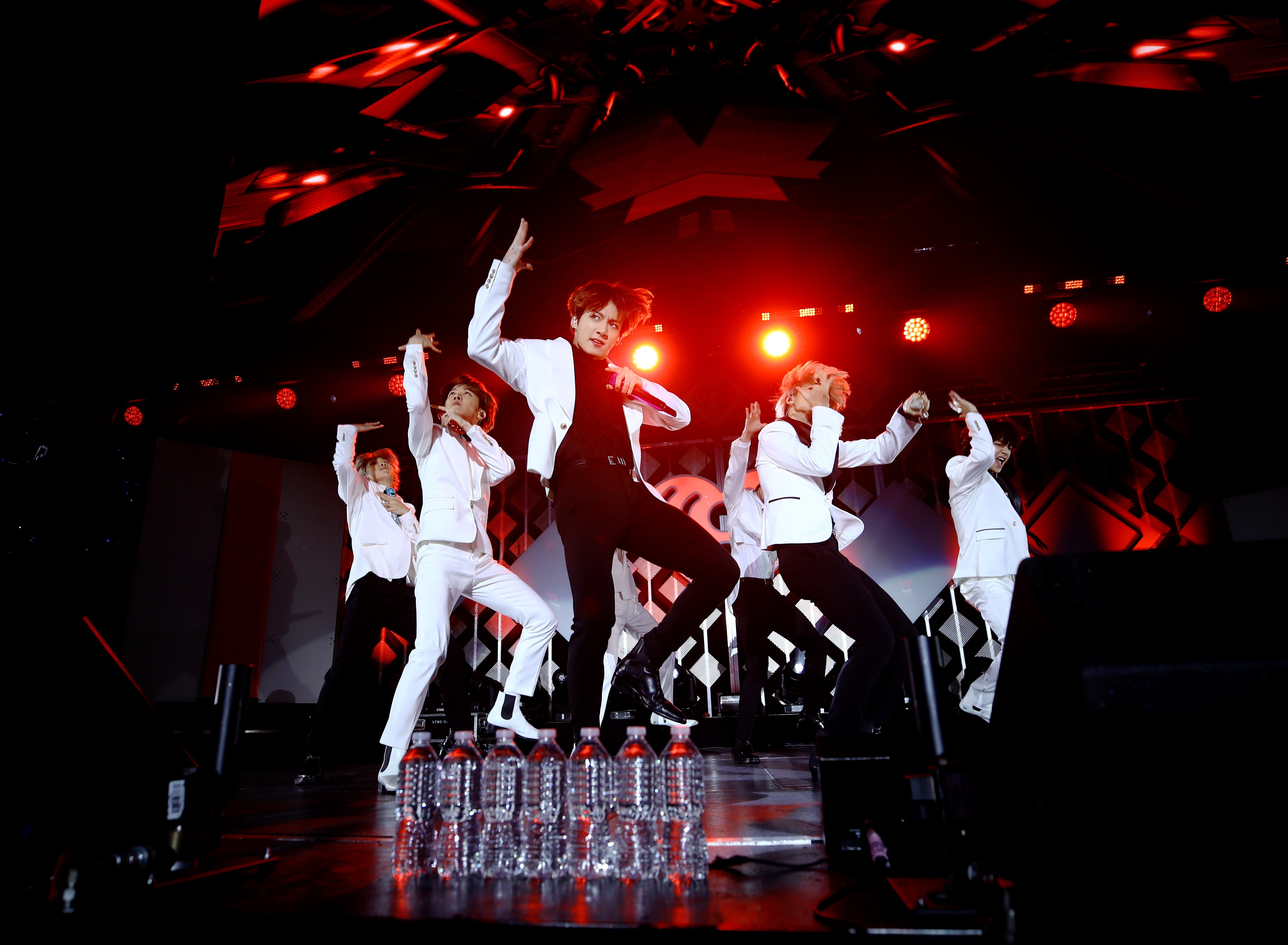 The BTS members jammed out to a number of songs on 'The Late Late Show With James Corden'
During the Carpool Karaoke segment, the BTS members got a chance to show off some of their singing and dancing skills. Before Jimin taught choreography for James Corden's exercise class, the boys jammed out to a number of songs in the car.
That includes songs by Bruno Mars and Post Malone, as well as their own releases. This was in conjunction with the Map of the Soul: 7 release, so of course, the boys listened to songs "Black Swan" and "On."
During Jungkook's "On" solo, though, a number of fans were impressed, (but not surprised,) at his pitch-perfect vocals. He wasn't even trying and he sounded amazing! This wouldn't be the first time that the BTS boys were just goofing off and they still sounded incredible.
During one Bangtan Bomb posted to YouTube, V and a few other BTS members crowded around a piano and started singing. V and Jungkook gave their rendition of the song "Scenery," with some opera-esque vocals scattered throughout. The video has almost 3 million views.
The BTS members perform at a number of award shows, including the MTV Video Music Awards
These performers often take their talent to award shows and concerts, where their vocals can truly shine. That includes the MTV VMAs, where they performed for the first time in 2020, showcasing their recently released single, "Dynamite."
Fans worldwide can't exactly hear these performers live, due to the coronavirus (COVID-19) pandemic and the now-postponed Map of the Soul tour. Presumably, more information will be announced in the coming months.
Until then, the "Dynamite" music video is now available on YouTube. Music by BTS, including their recently released album, Map of the Soul: 7, is available for streaming on Spotify, Apple Music, and most major platforms.
RELATED: Jimin From BTS Finally Puts the 'Dumpling Incident,' Mentioned During 'The Late Late Show With James Corden,' to Rest