Jungkook Feels He Is 'Lazy' When He Is Not With BTS
There are seven members in BTS: Jin, Suga, J-Hope, RM, Jimin, V, and Jungkook. In addition to their stellar songwriting, dancing, singing, and rapping skills, the members are also known for their close bond. In a recent interview with Weverse Magazine, Jungkook revealed that he prefers working as a member of BTS than on his own because he thinks he is "lazy."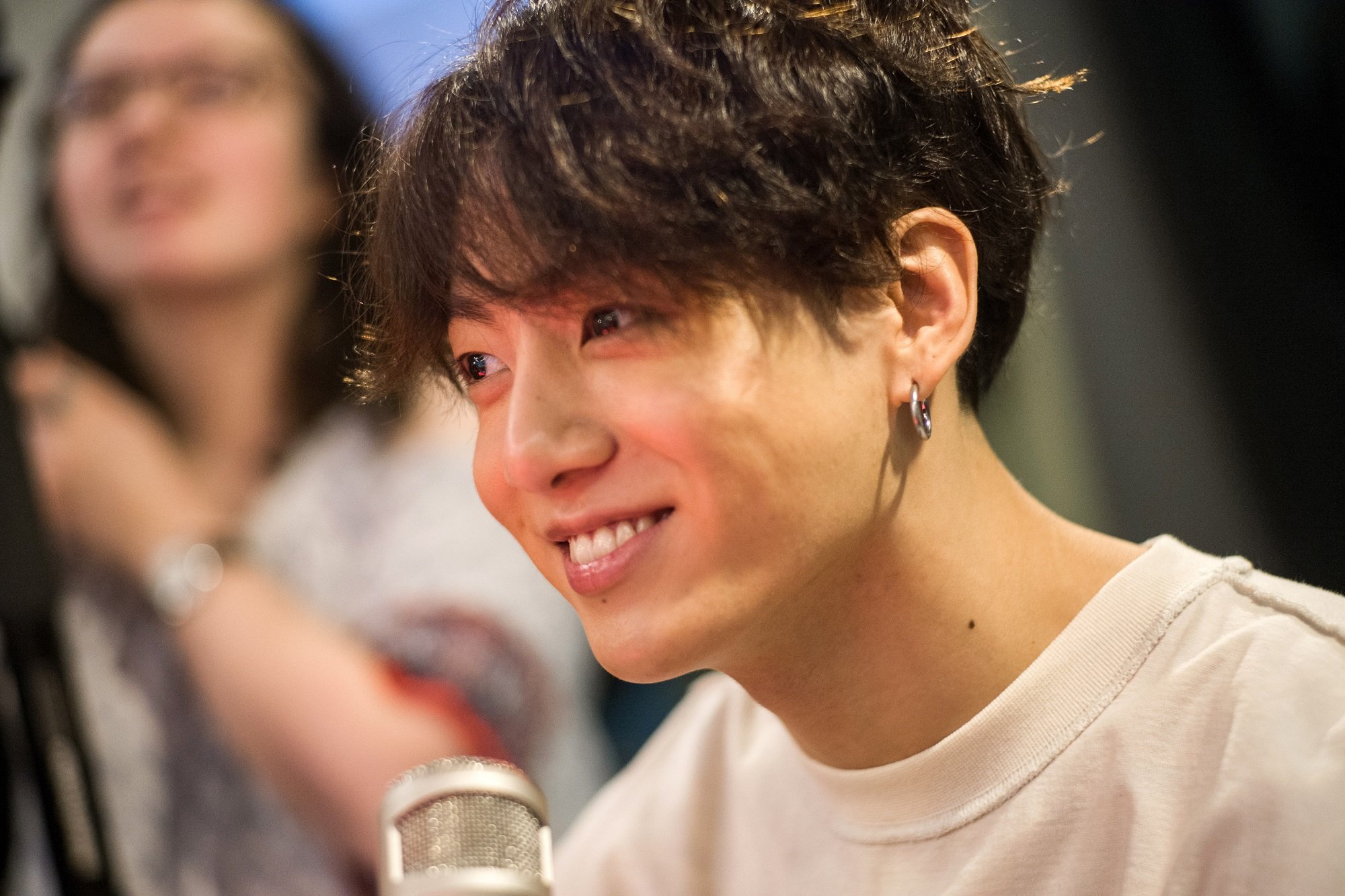 Jungkook considers himself to be 'lazy'
Toward the end of the interview with Weverse Magazine, Jungkook discussed how he views himself and what he hopes fans think of him.
"I want to show them, that, umm … Just my real self, Jeon Jung Gook. That I'm fairly easy-going, very honest, and nothing special," he said. "I'm, I'm a, lazy … person. (laughs)."
When pressed about this assertion, Jungkook explained that being a member of BTS helps him get things done.
"No, I really am lazy. (laughs) If I were alone I'd probably miss a lot of my appointments. (laughs) But I have to avoid making any mistakes when we function as a group," Jungkook told Weverse Magazine.
He continued, "I'm really lazy, and—oh, I overthink things sometimes. I think more than people might expect, and I do things my way. Plus, even though I don't care what other people think of me, I kind of still do. (laughs) I have no idea. I'm sort of goofy—? But I'm also trying to live a full life—I'm that kind of person. (laughs)."
RELATED: BTS Will Launch a Permission to Dance Challenge With YouTube
The BTS singer is working on a mixtape
Despite Jungkook telling Weverse Magazine that he is "lazy," the singer revealed that he spends as much time as he can working on his solo mixtape in between projects with BTS.
"It's fine if it takes a really long time—it's just hard to work on it in pieces," Jungkook said of the mixtape. "I mean, if I stay up late working away at it, it's hard to get through the next day. (laughs) I stayed up all night again last night and slept between appointments today, but I'm still going to keep working like this today and then go work on my mixtape again anyway. I'll do my best to release it as soon as possible. I want to write and record a lot of material."
Jungkook has many hobbies that he likes to spend time doing
BTS originally debuted in 2013. Over the years, fans have watched Jungkook grow up and acquire new skills. The singer's many talents earned him the nickname "Golden Maknae," because in fans' minds Jungkook is good at everything he attempts.
RELATED: BTS Kind of Dropped Hints About a New Tour on 'The Tonight Show Starring Jimmy Fallon'
In the interview with Weverse Magazine, Jungkook shared some of his hobbies and what he is focusing on learning when not working with BTS.
"My vocals are where I've definitely improved lately. And bowling! (laughs) I learn how to paint by watching videos on YouTube. I think I'm good at picking up skills by emulating others. I'm actually not good at learning things. (laughs) I just like to do what I like to do and I naturally learn from the people around me, I guess. And I think the things I really want to learn are still the same: singing, English, exercise," he said.
Despite Jungkook telling Weverse Magazine he is "lazy," ARMY would most likely disagree due to the singer's strong work ethic and many hobbies.