Jungkook Finished Writing This BTS Song in a Day: 'I Had Lots of Help From Our Members'
He's BTS' 'Golden Maknae' for a reason. Jungkook shared that he wrote this song from 'Be (Deluxe Edition)' in a day, thanks to the help of other BTS members.
From Suga co-writing "Telepathy" to V co-writing "Blue & Grey," most of the BTS members contributed to the group's latest album, Be (Deluxe Edition.) That includes the youngest member of the group, Jungkook, who co-wrote "Stay."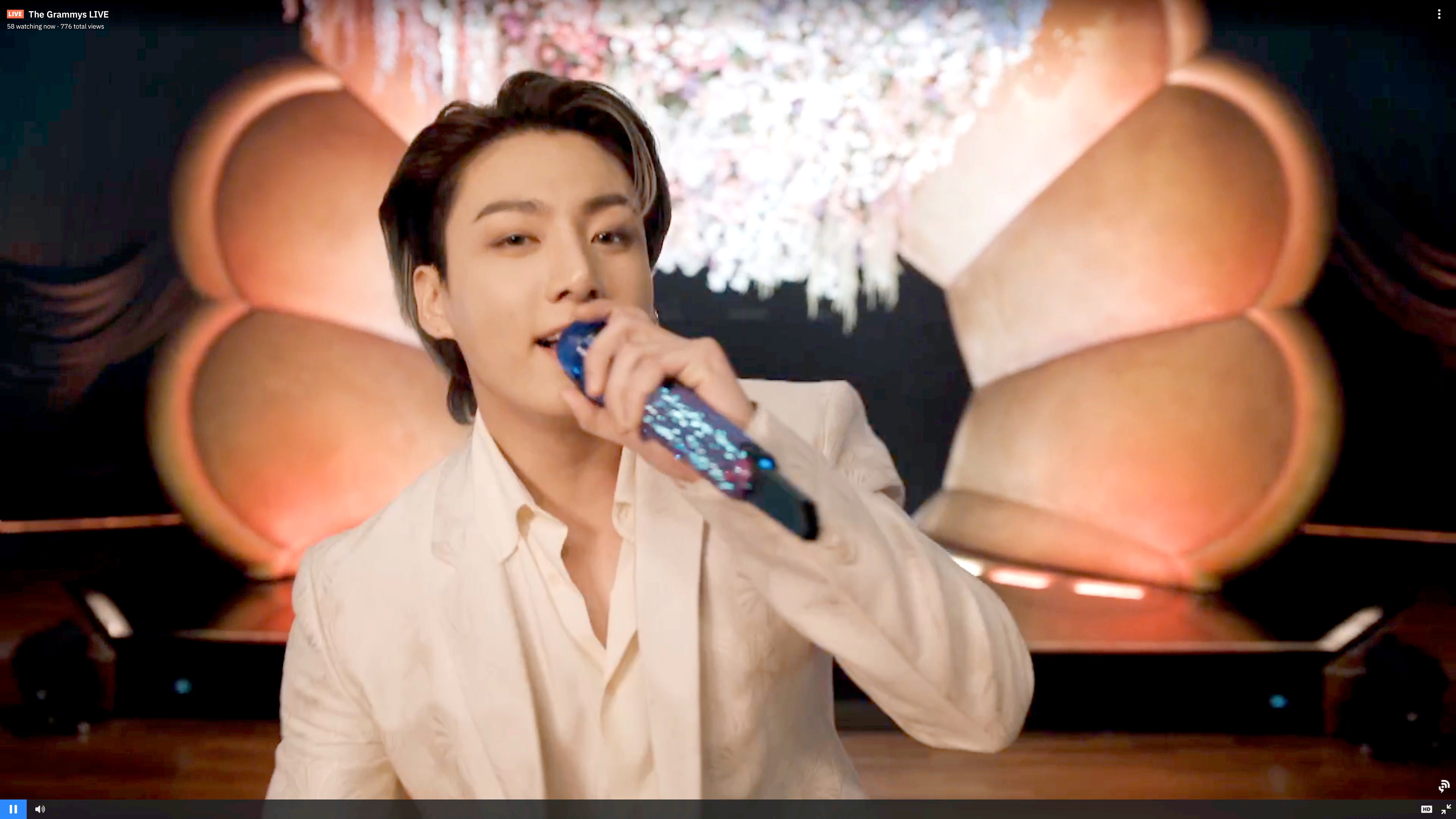 Jungkook co-wrote 'Stay' from BTS' album, 'Be (Deluxe Edition)'
He's called the "Golden Maknae" for a reason. The youngest member of this boy band, Jungkook, is a talented singer, dancer, and even a talented tennis player and painter.
In fact, Jungkook was one of the writers behind fan-favorite BTS songs like "Magic Shop" and "Your Eyes Tell," as well as the solo song like "My Time." 
For BTS' most recently released album, Jungkook helped write the track titled "Stay," even revealing that it took him a day to finish the song. Thanks to an interview conducted by J-Hope, fans learned more about Jungkook's writing process. 
Jungkook discussed his music with BTS' rapper, J-Hope
For the YouTube video titled "'BE-hind Story' Interview," each of the members discussed their latest album. As a member currently working on a solo project, as well as music for BTS, Jungkook answered questions from one of BTS' rappers, J-Hope. 
After Jungkook shared a bit of his writing process with the interviewer, J-Hope asked if Jungkook wrote "Stay" "in one go," according to a translation on the video. Because it was already a fixed track, Jungkook explained, he finished it in a day.
"But we later polished up the song by adding Namjoon's rap and fixed the length," Jungkook said. "Everything got neater as more people got involved."
"'Stay' is a really good song," J-Hope noted, with Jungkook agreeing. "It was also coincidentally changed from a different song to your song. It had a sort of fateful meeting with the Be album."
"I had lots of help from our members," Jungkook added.
Multiple BTS members wrote music for 'Be (Deluxe Edition)'
Be (Deluxe Edition) included some of BTS' most popular songs, including their Grammy-nominated disco-pop track, "Dynamite." There was also "Life Goes On," the title track created in response to the coronavirus (COVID-19) pandemic. 
What made this album so special for fans, though, was that most of the members wrote and produced the music. "Blue & Grey," which the K-pop group performed during their MTV Unplugged segment, was written by BTS' singer, V. 
This MTV performance also featured the song "Telepathy," written by rapper Suga. Additionally, Suga, J-Hope, and RM played a role in either producing or co-writing almost every song from this album. 
The "Life Goes On" music video by BTS is now available for streaming on YouTube. The K-pop group's deluxe album, titled Be, is available on Spotify, Apple Music, and most major streaming platforms.