Jungkook Releases Song Called 'My You' for 2022 BTS Festa
On June 13 at midnight KST, Jungkook of BTS released a song called 'My You' as a gift for fans. The song was released as part of 2022 BTS Festa.
June is a busy month for BTS. At the beginning of the month, the band kicked off 2022 BTS Festa, an annual event that celebrates BTS' debut anniversary with ARMY. For the annual celebration, the members of BTS share new content with fans including photos, videos, and new music. On June 13 at midnight KST, Jungkook released a song called "My You" for 2022 BTS Festa.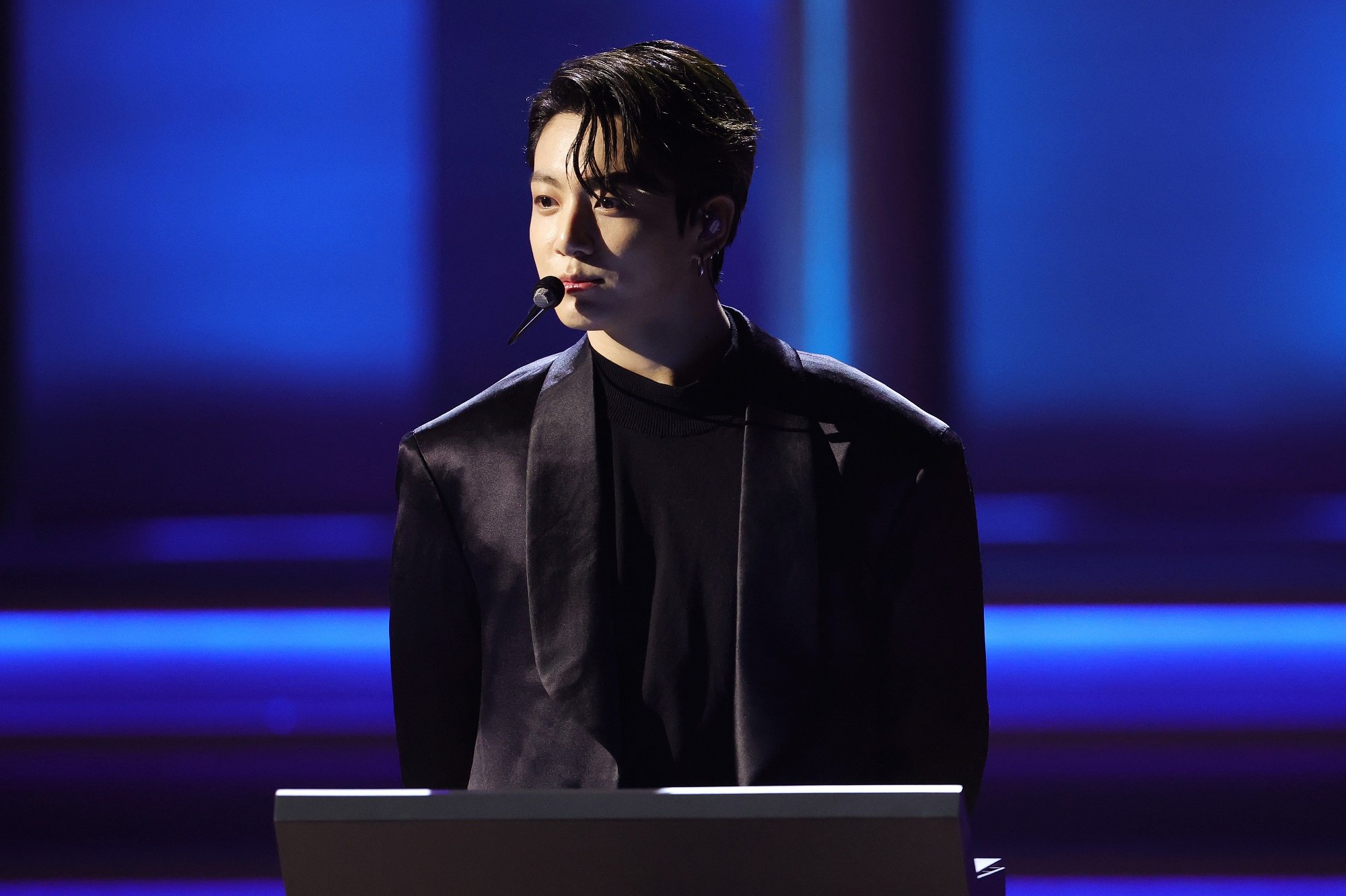 BTS release new music as part of BTS Festa
On the evening of June 1, a teaser poster for 2022 BTS Festa was released on BTS' official Twitter account. The poster for this year's BTS Festa shared what events ARMY could expect from the celebration.
This year, 2022 BTS Festa included:
Family Portrait
BTS Practice Record 13 – '22
BTS Selfie Collection 21/22
2022 The Real Bangtan Team Dinner
Song for ARMY
BTS: Jungkook Thinks the Band's Grammy Awards Rehearsal Was 'Better' Than Their Performance
Jungkook released a song called 'My You' for 2022 BTS Festa
On June 12 at 11 p.m. KST, a teaser was posted on BTS' shared Twitter account. The teaser photo revealed a new song would be released at midnight KST on June 13.
To hint that Jungkook would be the one releasing a song, the teaser showed a text bubble with the word "Hi" and the rabbit emoji.
When "My You" was released, the BTS singer shared the song's credits and lyrics on BTS' blog. Jungkook also wrote a personal message to ARMY about why he decided to make the song in the blog post.
"My You" was written and produced by Jungkook and Hiss noise. In the song, Jungkook thanks ARMY for their support and shares his love for BTS' fan base.
"It was quite a lonely night/ In the blink of an eye/ The dark faded out/ Blooming under the sunlight/ Memories with me and you/ All these lights are colored in by you/ All these times are precious due to you/ Four seasons have passed with you," Jungkook sings in "My You."
ARMY reacted to Jungkook's new song
"My You" was released on YouTube for fans to listen to for free. After "My You" was posted online, ARMY shared their initial reactions to the song on social media.
"Happy 9th birthday BTS!!!! Thank you, Jungkook! It's your birthday but you're giving us a present," one fan wrote on Reddit.
Another fan wrote on Reddit, "His voice is so gorgeous, as always. And I love that it switched to Korean in the middle!"
"What can I say that would encompass just how beautiful this is? Jungkook gives the best gifts. I can feel his sincerity so clearly. Happy anniversary my loves. Let's go till the end with a smile and laugh," wrote a Reddit user.
In addition to partaking in 2022 BTS Festa, BTS released an anthology album called Proof on June 10.