Are 'Jungle Cruise' Stars Dwayne Johnson and Emily Blunt Friends In Real Life?
Jungle Cruise is the first on-screen pairing of Dwayne Johnson and Emily Blunt. You'd think they've known each other forever judging by their chemistry in the film. Fortunately, the stars themselves are here to talk about their friendship on and off screen.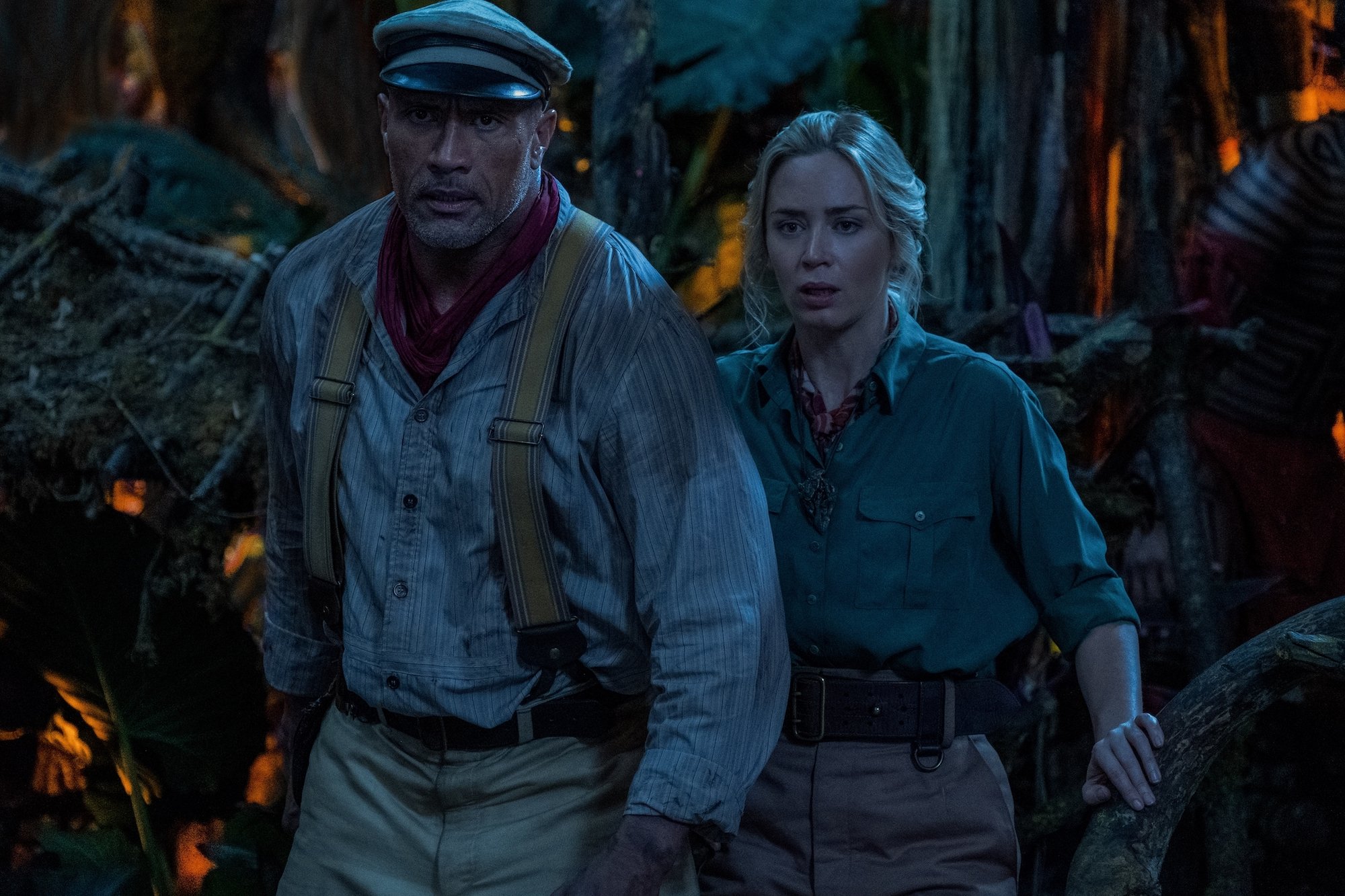 Blunt and Johnson spoke at a Zoom press conference for Jungle Cruise on July 26. When asked about their rapport, both Johnson and Blunt spoke about their friendship. Jungle Cruise is now in theaters and on Disney+ with Premiere Access. 
Dwayne Johnson won Emily Blunt over no matter how much she resisted 
Johnson has overcome all sorts of formidable opponents in the ring and on the big screen. Blunt proved among the most daunting as she ghosted him when he sent her the script. But, when she finally agreed to meet with Johnson, Blunt knew they'd be fast friends.
"We were pals for life immediately," Blunt said. "It was like, I knew when we met. We had this rapport like ping pong back and forth so quickly. And I just thought we're gonna have a good time. I knew it."
'Jungle Cruise' star Dwayne Johnson knows a thing or two about chemistry 
Johnson has been in many ensemble films, like The Fast and the Furious sequels, Jumanji, San Andreas and many more. Not all of them have gotten along as well as the Jungle Cruise cast.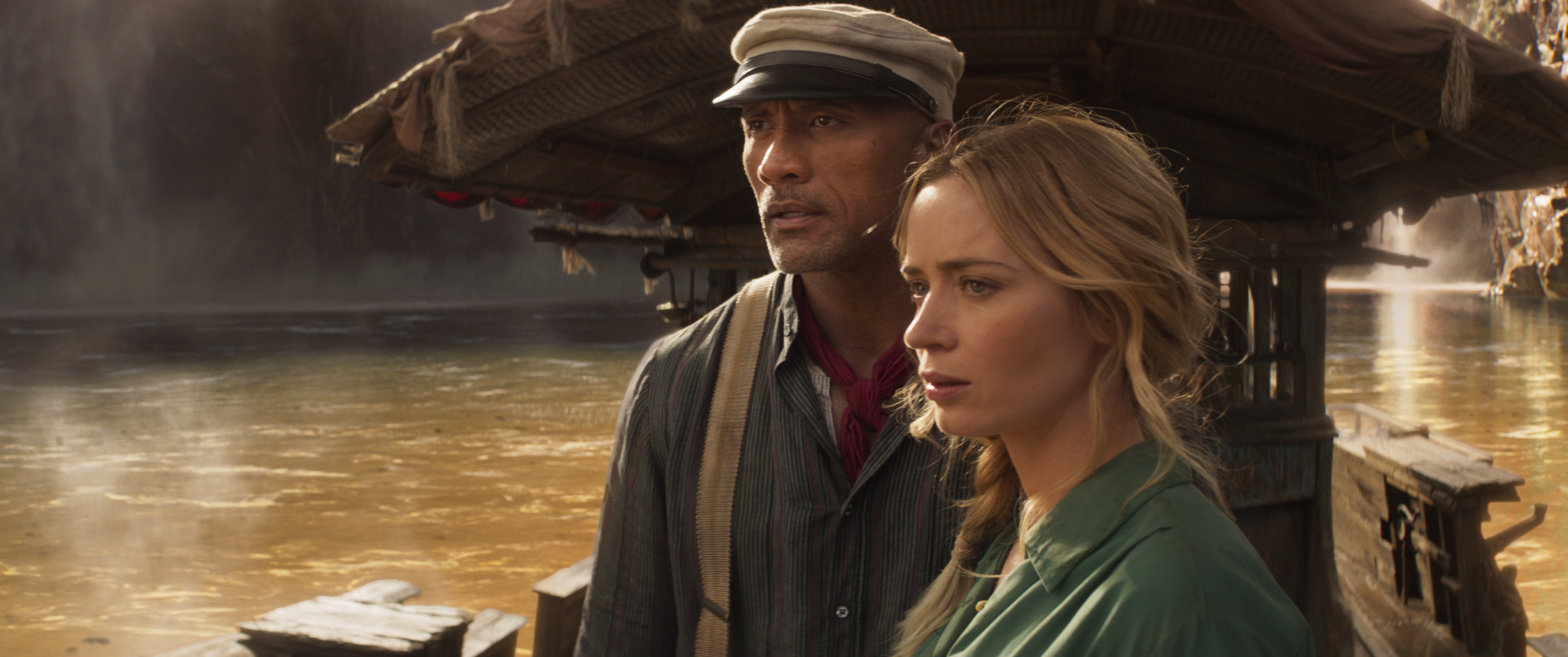 "It's very true, it's very true," Johnson said. "You hope to get lucky. You hope to get lucky with your cast, and you try to have some chemistry. Emily and I have been talking a lot about chemistry these past couple of weeks doing press, and a lot of times, at times, you fake it because you're acting."
Emily Blunt and Dwayne Johnson share a classic will they/won't they dynamic 
Blunt plays Lily Houghton, a scientist who hires Frank Wolff to take her down the Amazon River to find the legendary Tears of the Moon. Frank needs the money, but he's not a fan of her quest. He also keeps calling her Pants because a woman wearing pants is unusual in 1916, let alone being an action hero on a quest.
Lily pushes Frank to continue the journey despite Prince Joachim (Jesse Plemons) on their tail and further dangers the deeper into the jungle they get. But, are there sparks between Frank and Lily? Just you wait and see. 
Dwayne Johnson and Emily Blunt got to know each other even better filming 'Jungle Cruise' 
Having chemistry from the start is one thing. Filming a giant blockbuster movie like Jungle Cruise is intense, so Blunt and Johnson were in the trenches together. 
"She doesn't bathe," Johnson joked.
Blunt was also game to make fun of herself, which endeared her to Johnson.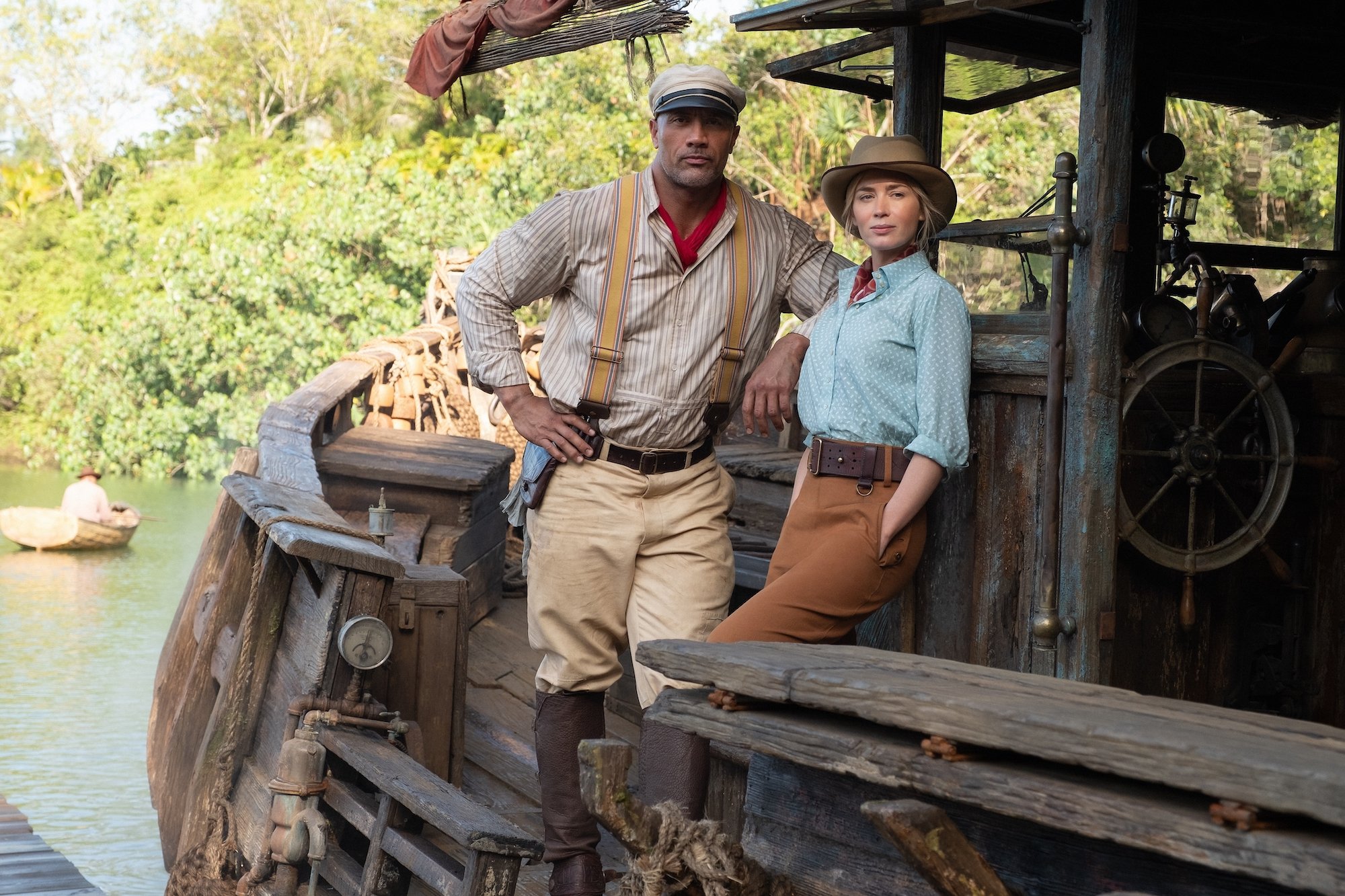 "I would say I'm organized, but I feel like I juggle," Blunt said. "I feel in some ways, I'm really organized with time, although you wouldn't know it this morning. Sorry about that. I'm very good at time and planning, but then I feel like plans always go slightly [awry]."
Despite being late for the start of the press conference, Johnson excused Blunt.
"Everything's a juggle and a balance," Johnson said. Everybody is."