'Jungle Cruise': Emily Blunt Had Never Ridden the Disneyland Ride Before Making the Movie
A movie starring Dwayne Johnson and Emily Blunt would probably be a blockbuster no matter what. Jungle Cruise, however, has a major legacy. The Disneyland ride inspired the new adventure film, which includes some homages to the original ride. However, Blunt never rode the ride until after she filmed the movie.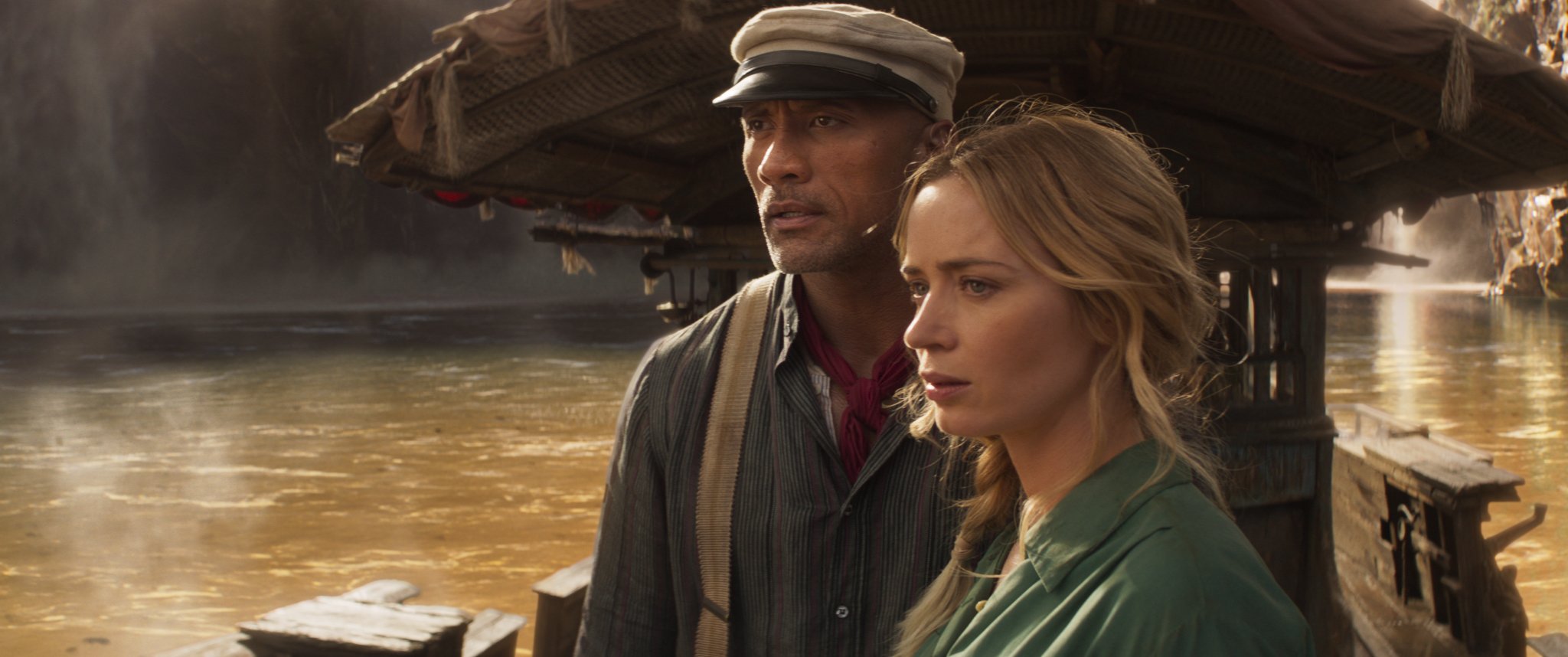 Blunt spoke at a Zoom press conference for Jungle Cruise on July 26. When asked her thoughts about the Disneyland ride, Blunt confessed. Jungle Cruise is now in theaters and on Disney+ with Premiere Access. 
Emily Blunt admits she didn't ride Jungle Cruise to prepare for her role 
In Blunt's defense, Jungle Cruise does invent a brand new character for her. Lily Houghton (Blunt) is a modern scientist in 1916. Blunt only rode the ride recently and realized what inspired the movie. 
"I only rode the Jungle Cruise ride two days ago at the premiere for the first time," Blunt said. "I loved it, I thought it was very whimsical and sweet. And I could see the elements from the ride that have made it into the film."
How 'Jungle Cruise' adapts the Disneyland ride
At Disneyland, Jungle Cruise riders float down the river watching animatronic animals as the skipper makes bad puns throughout the ride. Johnson plays Frank Wolff, the skipper of an Amazonian riverboat in the movie. He makes puns that would probably put the Disneyland cast to shame, though to be fair, cast members don't have A-list Hollywood screenwriters writing their dialogue (although they do have a script).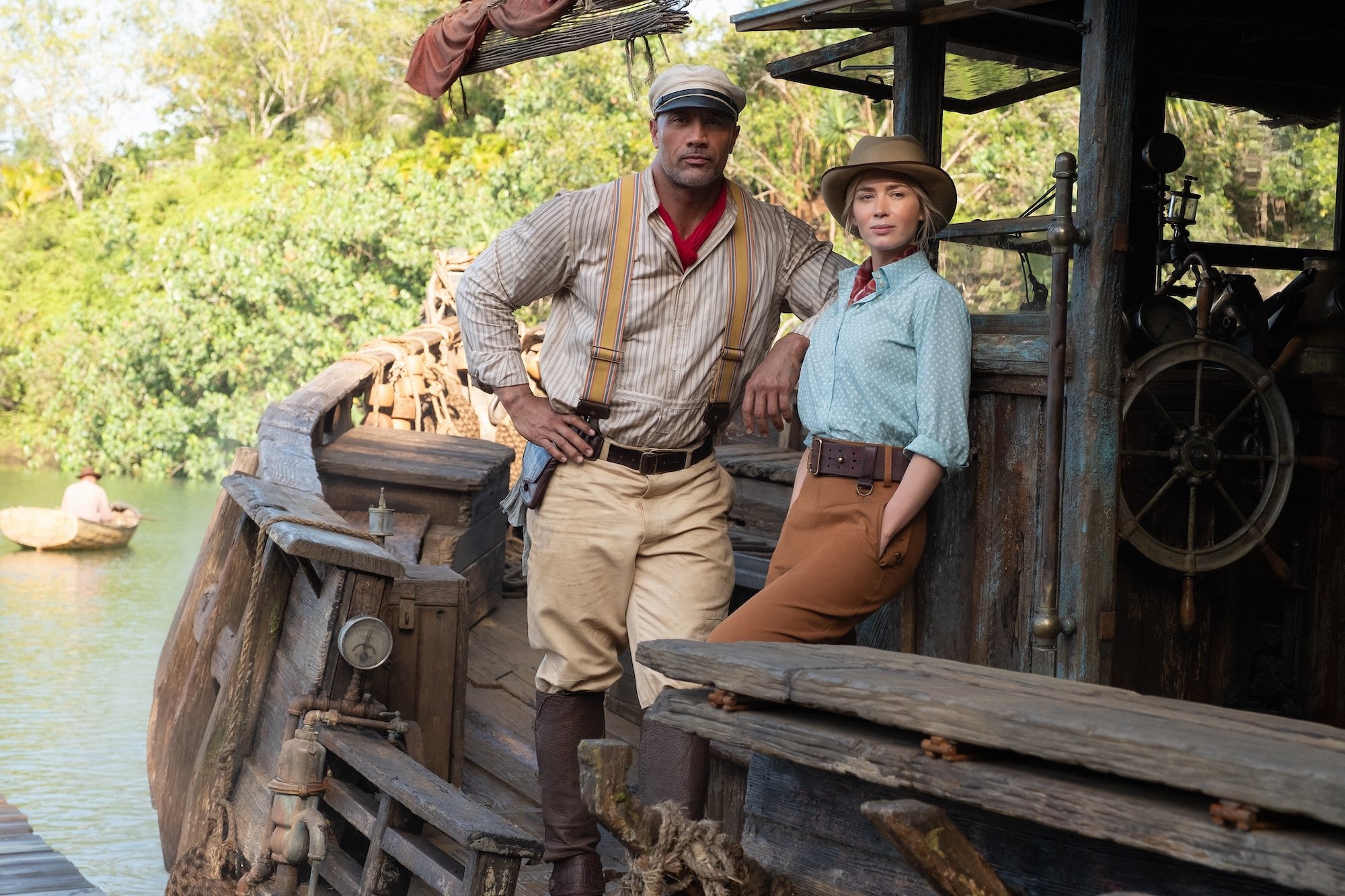 When the film introduces Frank, he gives tourists a tour that resembles the Jungle Cruise ride. He has a group of friends act as an ancient tribe, and he even shows his guests the backside of water. But, once Lily hires Frank to help her find the Tears of the Moon, a mythical tree with healing powers, Jungle Cruise becomes a full-on jungle adventure.
What sold Emily Blunt on the movie 
Blunt also tells the story of ghosting Johnson when he first asked her to co-star in Jungle Cruise. When she finally agreed to read the script, she explained how the movie sold her. 
"It just took a lot of tempering and beautiful conducting from [director] Jaume [Collet-Serra] who was just extraordinarily free-spirited with us in this massive spectacle of a movie, such a world builder which you need for those adventure movies. You need it. When he and I first met Jaume, we both asked him the same question. We said, 'What do you feel this movie's about?' I always ask a filmmaker that before I'm about to sign on because I want to know at its core what the show is about, what the movie is about. He goes, 'You know, it's about love.'"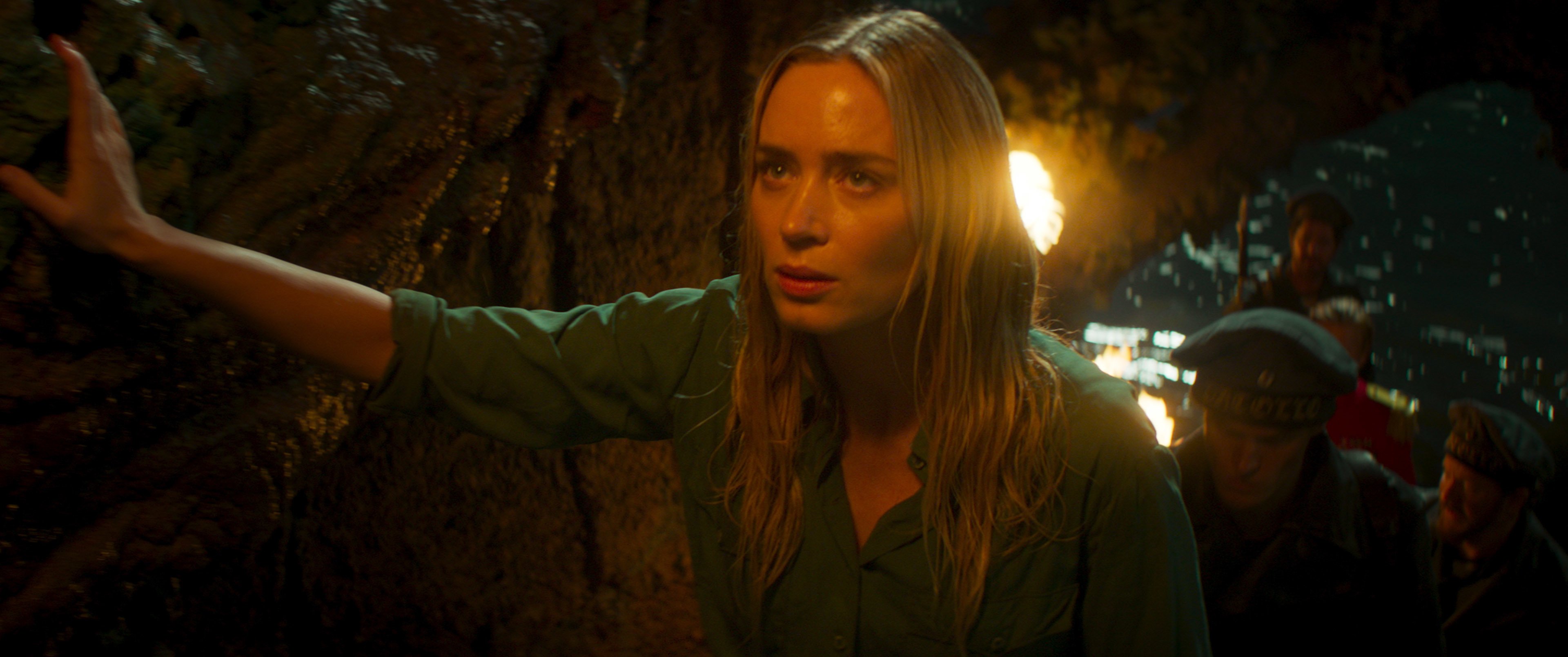 So ultimately, it was the romance that sold Blunt on Jungle Cruise. She didn't have to ride the ride to get that. 
"It was so perfect because you could've talked about all the action, the spectacle and the myths and the legends and all that," Blunt said. "That's when I knew in Jaume we had an innate romantic and a world builder, and that's what you need for this type of movie."