'Jungle Cruise' Star Dwayne Johnson's Daughter Thinks Jason Mamoa's Aquaman Is Way Cooler Than Her Dad
Dwayne Johnson is without question one of the biggest actors in the world. Having starred in countless blockbusters, from Fast Five to Jumanji, he's undoubtedly many kids' favorite actor. Just not his daughter.
Johnson's youngest daughter, three-year-old Tiana, is more impressed by Marvel hero Aquaman, played by Jason Mamoa. She's watched Aquaman countless times and isn't afraid to let it be known that she adores Jason Mamoa.
In fact, she recently told her dad — in front of millions of his followers — that Mamoa is way cooler than him.
Dwayne Johnson is good friends with Jason Mamoa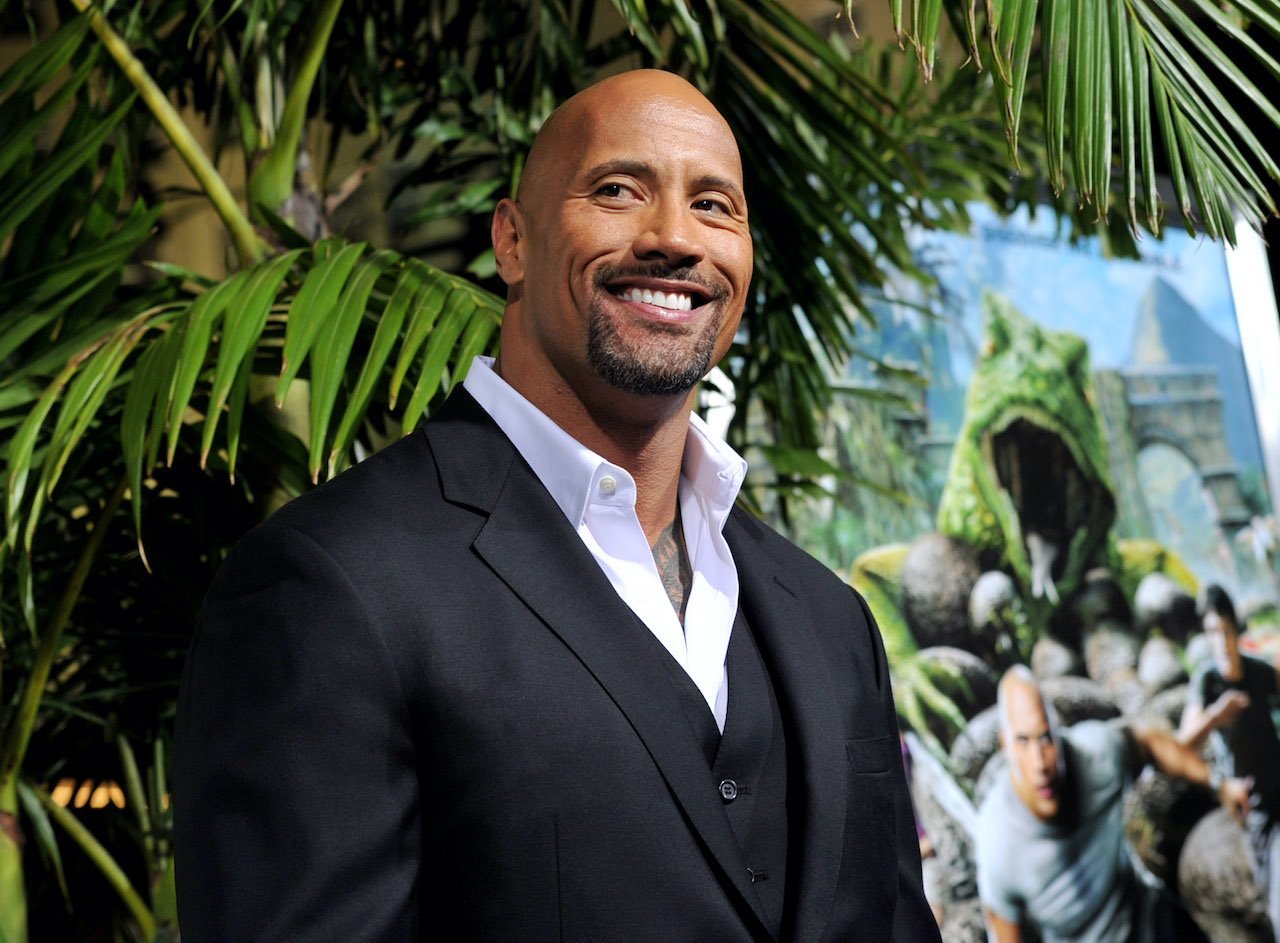 While some stars with bigger egos would likely be upset that their child prefers another actor, Johnson has no issue with his daughter's love for Mamoa. He told Jimmy Fallon that Mamoa is a great person in real life, which makes it ok.
"I gotta say that, in the world of celebrities, you never know who's nice and who's kind until you meet them, or really until little children are involved," Johnson said. "And I've known Jason for a very long time now. I'm very proud of his career and all the things that he's been doing."
His daughter thinks Jason Mamoa's Aquaman character is way cooler than him
Being a high-profile celebrity such as Johnson definitely comes with perks. When Tiana's birthday came around, Johnson personally reached out to Mamoa and asked him to send her a video.
"So I gotta tell you, I called up Jason, I said, 'Man, I know you're busy, you're on set, but my daughter, my three-year-old daughter, she adores you. We watch Aquaman all the time. She thinks you're way cooler than daddy. And it's her birthday coming up, man.'
'Aquaman' offered to go swimming with Dwayne Johnson's daughter
While most celebrities would take the easy route and send back a standard birthday message, Mamoa took things a step further. He offered her a birthday gift that most people could only dream of.
"And he sent the most beautiful birthday video to Tia, as well as to Jazzy. And Aquaman invited them to Hawaii, where we're gonna swim in the ocean together and we're gonna go rock climbing. He made all these promises that make me look bad."
Jason Mamoa wants to make a movie with Dwayne Johnson
Mamoa and Johnson's relationship has spanned nearly two decades. Mamoa revealed that the two met a long time ago in Hawaii. He also mentioned that he'd like to collaborate with Johnson on a movie in the future.
"I met him almost 20 years ago," he said. "We were in Hawaii when we met, and we have a very close friend … who we kind of met through that and stay in stay in touch. And we've tried to get together and make a movie together, but it's just, he's way busier than I am — and I'm pretty busy right now — so, one of these days."
Johnson's latest film, Jungle Cruise, hits theaters on July 30.