'Jungle Cruise' Star Dwayne Johnson Hated His Original Wrestling Name, and It Isn't 'The Rock'
Dwayne Johnson is internationally known for starring in big-budget popcorn flicks such as Jungle Cruise and Fast & Furious, but he's had a few other professions as well. 
Prior to becoming a movie star, Johnson was one of the most successful wrestlers to ever work in the WWE, the world's largest professional wrestling organization. During his biggest years in wrestling, he operated under the moniker, "The Rock," but few people know he had another ring name prior to that one.
Unfortunately, Johnson hated the name, and for a brief period in time, wrestling fans hated him too.
Dwayne Johnson's original wrestling name was a combination of his father and grandfather's names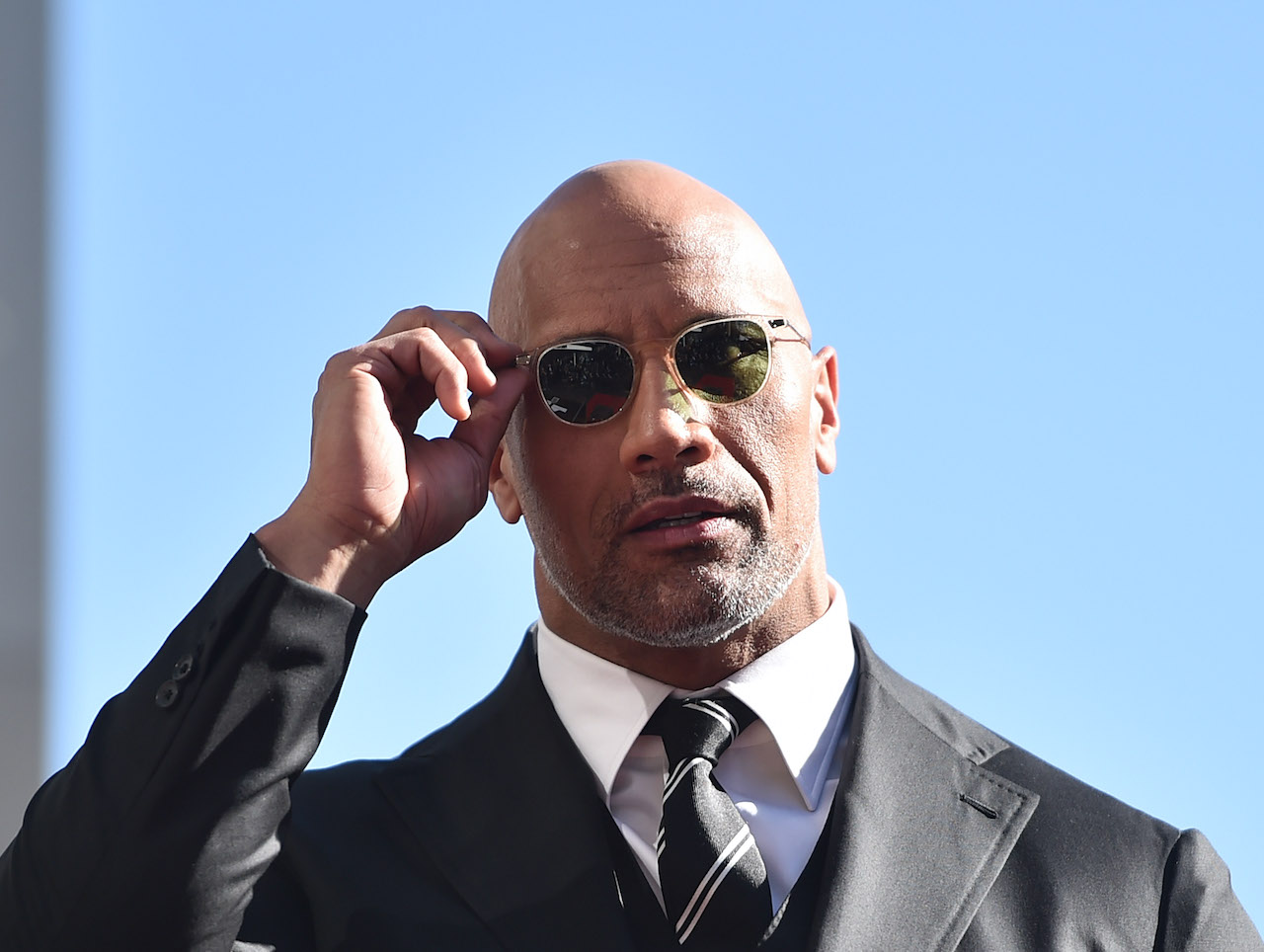 Johnson discussed the history of his name during a recent WIRED interview with his Jungle Cruise co-star Emily Blunt.
"The birth story of The Rock is, before I do what I do now, many moons ago I used to throw around 300-pound men for a living and get my ass kicked. And then, my original wrestling name was 'Rocky Maivia', which was a combination of my dad's first name and my grandfather's last name because both of them were pro wrestlers," Johnson said.
The 'Jungle Cruise' star hated the name Rocky Maivia
WWE CEO Vince McMahon wanted to play into the fact that Johnson was a third-generation talent, but Johnson wasn't a big fan of the name.
"So my name became 'Rocky Maivia,' and when it was first pitched to me from Vince McMahon, he said, 'I got your name and I want it to be 'Rocky Maivia. Now, what do you think?' And he knows me now, and it's how I speak, I say, 'I hate it. I hate it. And I hated the name. I hated it.
Although he was grateful for his family ties to the business, he didn't want to live in the shadow of his predecessors. Unfortunately, McMahon wasn't hearing it.
"I hated it because — the lineage I had gave me the opportunity to at least knock on the door. I wanted my own identity, I wanted my own space. So while I was very proud to come from who I came from, with my dad and my grandfather — and my whole family is in wrestling — I still wanted my own space. And so I said, 'I hate it.' And he said, 'Ok, great. Well, that's your name.'
One of his wrestling mentors coined the name 'The Rock'
Knowing that there wasn't anything he could do about it, Johnson decided to roll with the name. However, fans weren't receptive to his name or the gimmick, and he quickly became one of the most hated wrestlers in the company.
Realizing that things weren't working, McMahon allowed Johnson to became an antagonist within the brand and he donned a new name.
"And I went, 'Ok.' So I embraced it, and I did it," he said. "And that name did not stick. And eventually, when I became a bad guy, it got truncated down to The Rock. … A guy who was my father figure … Pat Patterson, was a mentor of mine in pro wrestling. … He said, 'Why don't we call you The Rock?' I said, 'I love it!' He goes, 'Ok. You're The Rock.'
RELATED: How Dwayne 'The Rock' Johnson Went From Earning $40 Per Wrestling Match To Earning $89 Million in One Year