'Jungle Cruise' Star Dwayne Johnson Responds To 'Fast and Furious' Co-Star Vin Diesel's 'Tough Love' Remarks — 'I Laughed and I Laughed Hard'
Dwayne Johnson and his Fast & Furious co-star Vin Diesel have a complicated history. The two initially connected while working on Fast Five, when Johnson was first brought on to the billion-dollar film franchise. Johnson went on to star in several Fast & Furious sequels before getting his own spinoff, Hobbs & Shaw. 
Throughout his time with the franchise, Johnson had a tense relationship with Diesel, who also served as a producer. Diesel recently spoke on their years-long feud while promoting F9, claiming that he used "tough love" to improve Johnson's performances. 
Johnson has a response of his own. 
Vin Diesel said he used 'tough Love' to get better 'Fast and Furious' performances out of Dwayne Johnson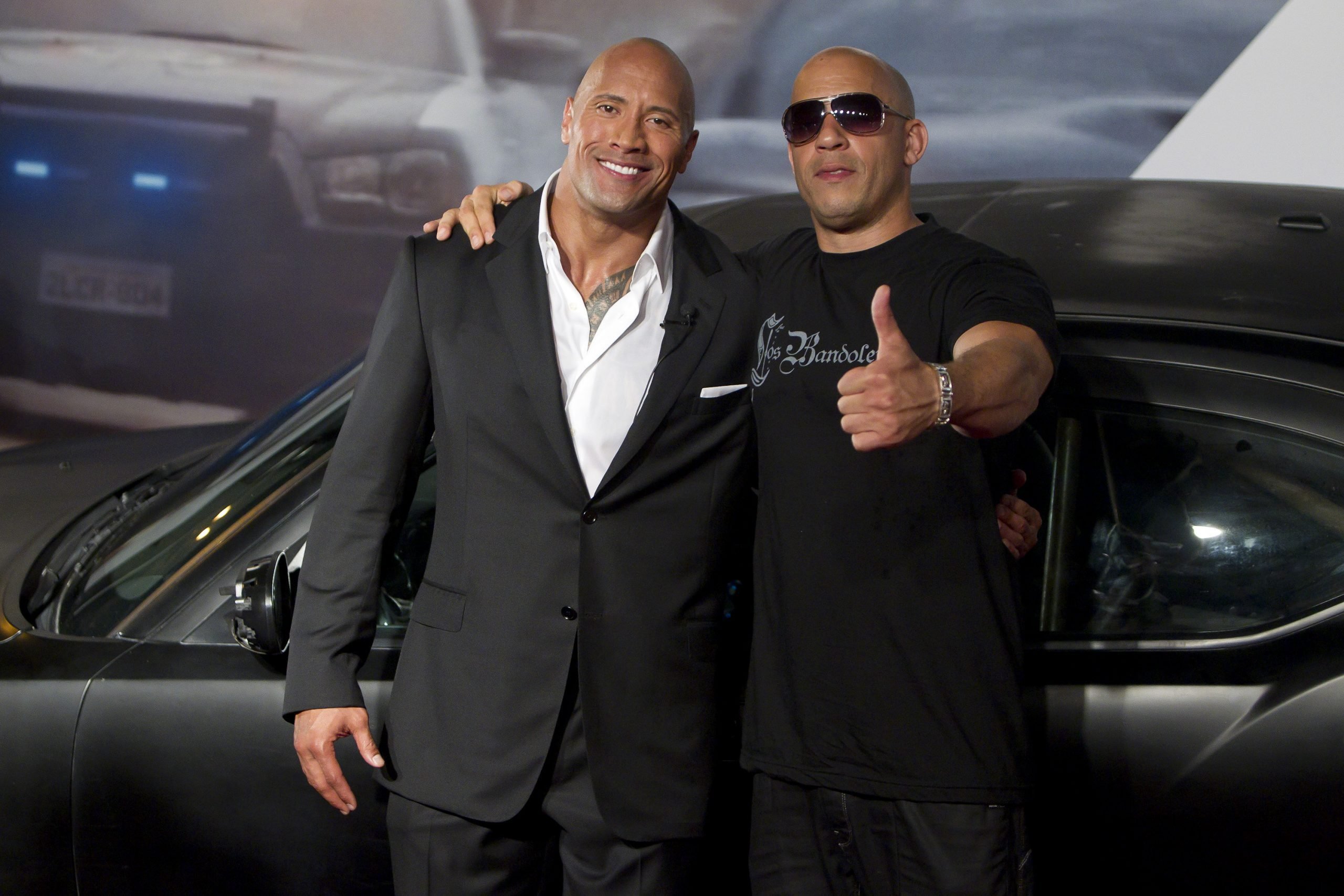 Diesel discussed his past relationship with Johnson while promoting the release of F9, which came out on June 25, claiming he intentionally gave Johnson a hard time to help get a better performance out of him.  
"It was a tough character to embody, the Hobbs character," Diesel told Men's Health. "My approach at the time was a lot of tough love to assist in getting that performance where it needed to be."
Going into more detail, he noted how difficult it was to bring johnson into the middle of the franchise and make it seem natural. 
"As a producer to say, Okay, we're going to take Dwayne Johnson, who's associated with wrestling, and we're going to force this cinematic world, audience members, to regard his character as someone that they don't know—Hobbs hits you like a ton of bricks," Diesel said. "That's something that I'm proud of, that aesthetic. That took a lot of work. We had to get there and sometimes, at that time, I could give a lot of tough love. Not Felliniesque, but I would do anything I'd have to do in order to get performances in anything I'm producing."
Dwayne Johnson 'laughed hard' at Vin Diesel's 'tough love' remarks 
Johnson was asked about Diesel's comments during a recent interview promoting Jungle Cruise, which hits theaters on July 30. 
"I laughed and I laughed hard. I think everyone had a laugh at that. And I'll leave it at that. And that I've wished them well. I wish them well on Fast 9. And I wish them the best of luck on Fast 10 and Fast 11 and the rest of the Fast & Furious movies they do that will be without me."
Johnson's Jungle Cruise co-star Emily Blunt also chimed in, adding a wave of sarcasm to the conversation. 
"Just thank God he was there," she said of Diesel. "Thank God. He carried you through that."
Dwayne Johnson and Vin Diesel have a storied history together 
Johnson and Diesel's feud reached its worst when Johnson took a veiled shot at him in a since-deleted Instagram post several years ago. 
"Some conduct themselves as stand-up men and true professionals, while others don't," Johnson wrote. "The ones that don't are too chicken sh*t to do anything about it anyway. Candy asses."
However, the two were able to patch up their differences and Johnson even shouted him out in an Instagram post following Hobbs & Shaw's release. 
"My goal was always, all these years, to come into the Fast & Furious world and help elevate the franchise in any way that I possibly could," Johnson said. "And of course, all roads lead to one thing. I'll be seeing you soon, Torreto."