'Jurassic Park': Jeff Goldblum Nearly Lost His Role to a Rising Comedy Star
Released in 1993, Jurassic Park was an instant classic. And it's not only Steven Spielberg's direction, John Williams' score, or those ground-breaking visual effects. Rather, the Jurassic Park cast deserves a lot of credit for its success. In particular, Jeff Goldblum's performance as Ian Malcolm became a fan favorite. But a future A-lister nearly starred in the movies instead.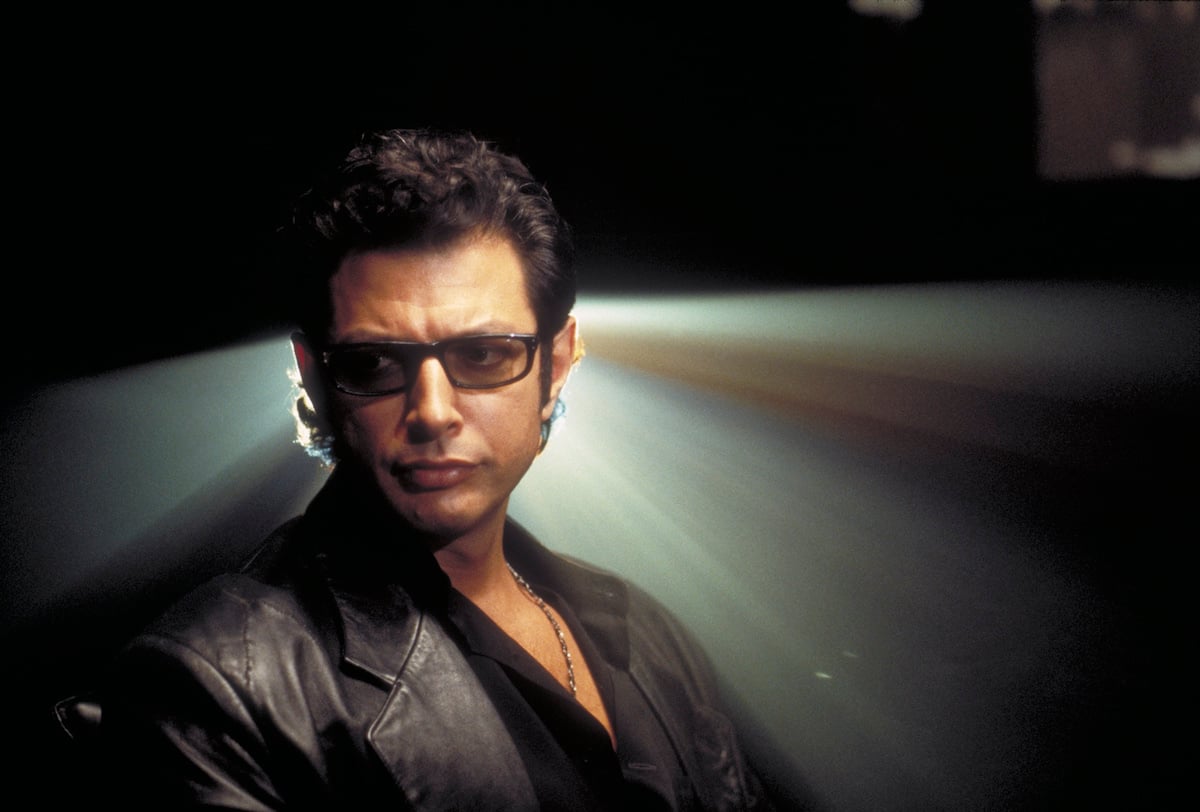 Who was in the original cast of 'Jurassic Park'?
Based on the Michael Crichton novel, Jurassic Park didn't only lead to one of the biggest movies of all time. The resulting franchise spawned several movies and the animated Netflix series Jurassic World: Camp Cretaceous. But when it all started out, that first movie was remarkably focused on its ensemble cast. And Goldblum's Ian Malcolm had lots of company.
Most notably, Sam Neill led the Jurassic Park cast as ornery paleontologist Alan Grant in, a role he reprised in the third entry. Likewise, Laura Dern starred as paleobotanist Ellie Sattler, Grant's love interest and the female lead. Dern too returned for a brief cameo in Jurassic Park III. And Richard Attenborough's John Hammond played key roles in both the first and second movies.
RELATED: 'Jurassic Park' Had 2 Alternate Endings That Were Scrapped
Jeff Goldblum almost missed out on Ian Malcolm
Even among the movie's ensemble cast, Goldblum made an impression on audiences. Ian Malcolm is the first to caution against the impending chaos at Jurassic Park, after all. And Goldblum's idiosyncratic performance proved endearing. But according to Entertainment Weekly (via The Wrap), the role nearly went to Jim Carrey instead.
"I read the book and I thought of Jeff Goldblum right away," casting director Janet Hirshenon told EW in 2013. "There were several other people we taped for the part, though. Jim Carrey had come in and he was terrific, too, but I think pretty quickly we all loved the idea of Jeff."
During the movie's development, Carrey had become a breakout star on Fox's sketch comedy series In Living Color. Though his audition left a positive impression, Goldblum edged him out. But Carrey landed his big break in movies less than a year after Jurassic Park's release. In 1994, he starred in hits Ace Ventura: Pet Detective, The Mask, and Dumb and Dumber.
RELATED: 'Jurassic Park': A Paleontologist Who Worked On the Movie Could Recreate Real Dinosaurs By 2025
How many 'Jurassic Park' movies is Jeff Goldblum in?
Goldblum was such a scene-stealer, in fact, that Ian Malcolm became the lead of the first sequel, 1997's The Lost World: Jurassic Park. Following that movie, Goldblum stepped away from the series. And he wouldn't return until a much-touted — albeit tiny — role in 2018's Jurassic World: Fallen Kingdom.
Not only is Goldblum back for 2022's Jurassic World: Dominion. He'll be reuniting with Neill and Dern as well as Jurassic World leads Chris Pratt and Bryce Dallas Howard. Despite delays due to the coronavirus (COVID-19) pandemic, Jurassic World: Dominion finished filming in fall 2020. It's set for release on June 10, 2022.