'Jurassic World: Dominion' Is the Longest 'Jurassic Park' Movie Ever
Steven Spielberg didn't set out to launch a franchise with 1993's Jurassic Park. But the movie's phenomenal success started one anyway. Now the sixth film, Jurassic World: Dominion, hits theaters nearly 30 years after moviegoers first heard John Williams' iconic theme music. And director Colin Trevorrow spared no expense to deliver an epic-length thrill ride for fans.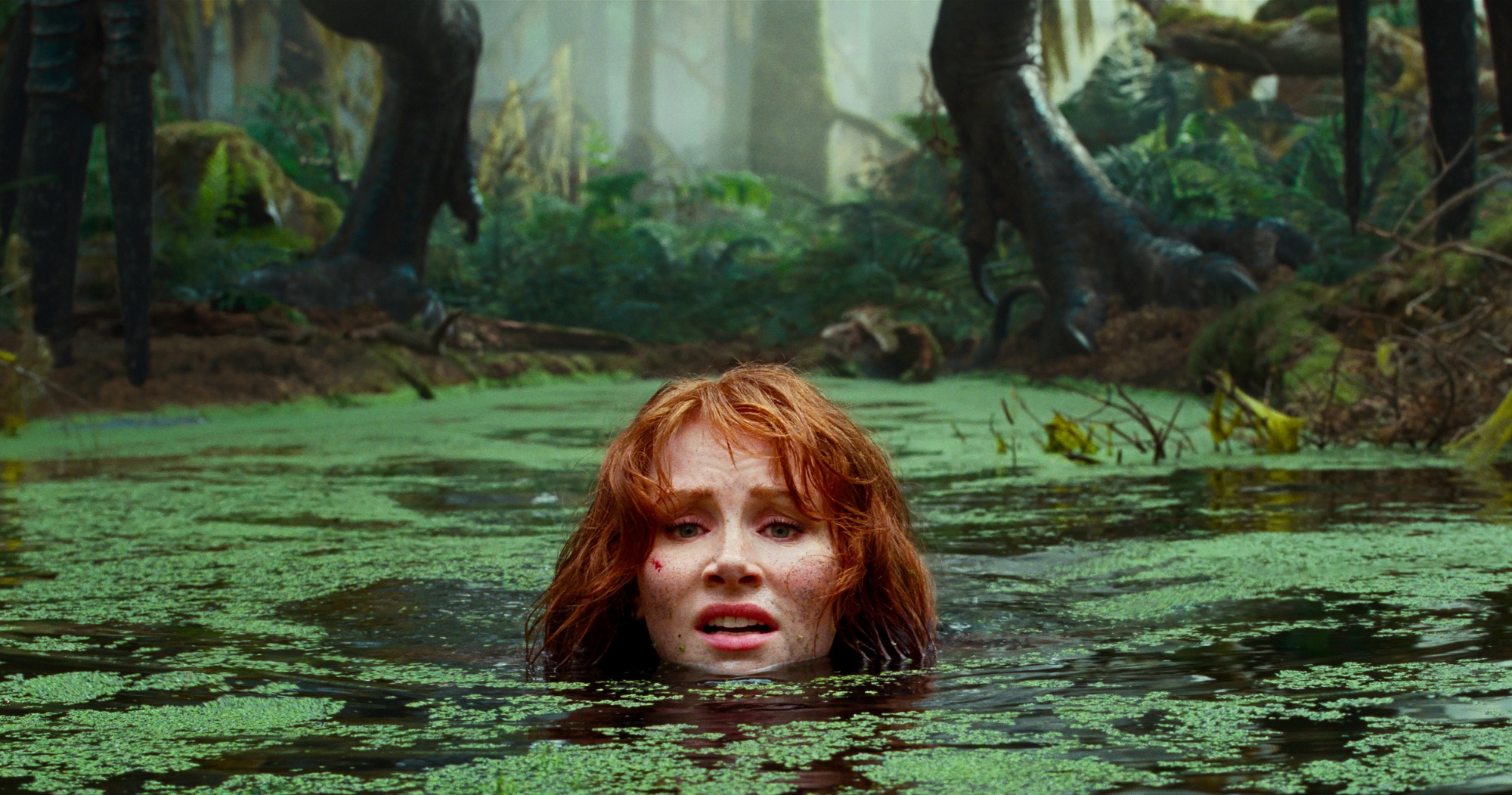 'Jurassic World: Dominion' is an epic conclusion
After Jurassic Park became a blockbuster, Spielberg himself returned to helm the 1997 sequel, The Lost World: Jurassic Park. But after 2001's Jurassic Park III underperformed, the franchise seemed extinct. Of course, that was before Jurassic World helped popularize the "legacy sequel." The movie released in 2015, the same year as other franchise revivals like Star Wars: The Force Awakens and Creed.
Jurassic World and its 2018 follow-up Jurassic World: Fallen Kingdom didn't just retread familiar ground. They took the story in new directions, upping the stakes in each installments with increasingly nasty dinosaurs as the villains. Jurassic World: Dominion continues that trend, uniting the main actors from the original trilogy with more recent stars Bryce Dallas Howard and Chris Pratt. No wonder the new movie is the longest in the series.
RELATED: Chris Pratt Claims 'Jurassic World 3' Will Be Like 'Avengers: Endgame'
The 2022 film features a dino-sized running time
Trevorrow clearly felt he needed plenty of time to pay off every character arc or plot point in Jurassic World: Dominion. After all, according to Collider, the film runs for two hours and 26 minutes. That's a lot of dinosaur mayhem for audiences, but it's even wilder considering how much shorter every other entry in the franchise has been so far.
Almost every entry in the Jurassic Park series is just a bit over two hours long. Spielberg's original film, for example, sits comfortably at two hours and 7 minutes. That's three minutes longer than Jurassic World, a minute shorter than Jurassic World: Fallen Kingdom, and two minutes shorter than The Lost World: Jurassic Park. Jurassic Park III, meanwhile, is the outlier at just 92 minutes.
Is the 'Jurassic Park' series officially over now?
To be fair, Jurassic World: Dominion likely packs enough story to justify that epic runtime. After all, the film includes no fewer than 10 returning characters from the previous installments. And if this is indeed the "end of the Jurassic era," as the marketing claims, fans will need some time to perhaps bid final farewell to some of their favorite dino-fighting heroes.
But is Trevorrow's movie really the last Jurassic Park movie? That's probably not likely, given how much these films make at the box office. Even though Jurassic World: Fallen Kingdom earned mixed-to-negative reviews from critics, it still reined in $1.3 billion at the worldwide box office, according to Box Office Mojo. Although there's no telling exactly what comes next, fans can rest easy that Spielberg's dinosaurs won't be gone forever.

RELATED: Why 'Jurassic Park' Fans Need to Watch 'Jurassic World: Camp Cretaceous'