'Jurassic World: Dominion': Why 1 Character from the First Film Was Recast
For better or worse, Jurassic World: Dominion takes the dinosaur-heavy series right back to where it started. Director Colin Trevorrow's epic film purportedly marks "the end of the Jurassic era." And while the series faces an uncertain future beyond this film, fans are bound to be surprised how many callbacks it features. One surprising character from the first film returns, albeit played by a different actor. Here's why a new star took over the role.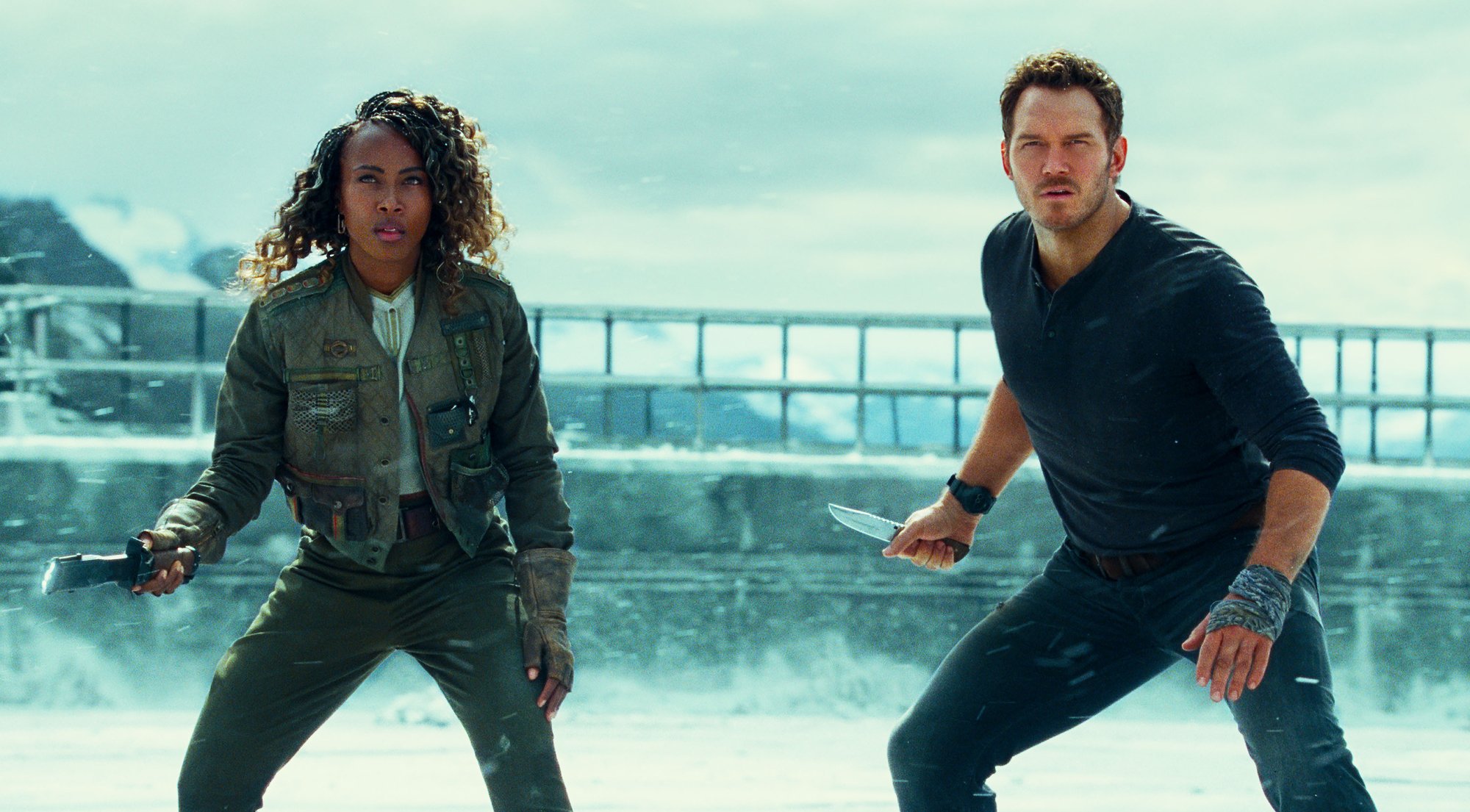 'Jurassic World: Dominion' takes the series full circle
To date, the Jurassic Park franchise has been pretty easily divided into two halves. The original 1993 film – directed by Steven Spielberg – and its two sequels, 1997's The Lost World: Jurassic Park and Jurassic Park III most prominently feature Sam Neill, Laura Dern, and Jeff Goldblum in prominent roles. Meanwhile, Jurassic World embraces its legacy sequel status with a fresh start.
The 2015 franchise relaunch introduces new characters played by Bryce Dallas Howard and Chris Pratt. While Jurassic World acknowledges its three predecessors as canon, those characters don't contribute significantly to the story. Goldblum only appears briefly in Jurassic World: Fallen Kingdom and even then is disconnected from the main story. But Jurassic World: Dominion brings both casts and seemingly every possible story thread back to the forefront.
XXX
RELATED: Chris Pratt Claims 'Jurassic World 3' Will Be Like 'Avengers: Endgame'
Campbell Scott plays a character from the first film
Neill, Dern, Goldblum, Howard, and Pratt are all back tangling with dinosaurs again in Jurassic World: Dominion. If the movie is truly intended to be an epic conclusion of everything the series has done up to this point, it makes sense for the original trio to return. But the new film even brings back Lewis Dodgson. In the first film, the character memorably gave Dennis Nedry (Wayne Knight) a fake can of shaving cream to smuggle the embryos out of Jurassic Park.
In the original film, Cameron Thor played the role. However, Thor is now a convicted sex offender. According to Collider, this is why Campbell Scott (The Amazing Spider-Man) has stepped into the role. It's unclear exactly what Dodgson is up to in Jurassic World: Dominion. But given what fans know about him, it certainly isn't good news for the Jurassic heroes.
The 'Jurassic Park' epic features many familiar faces
Trevorrow really honed in on fans' nostalgia for Jurassic Park by bringing back Neill, Dern, and Goldblum. But Jurassic World: Dominion doesn't just stop there. In addition to the first film's trio and the two Jurassic World leads, the new movie marks the return of several other franchise alumni.
BD Wong is back as Dr. Henry Wu, who served as lead geneticist for both Jurassic Park and Jurassic World. If any one person is most responsible for the science behind recreating dinosaurs, it's him. Omar Sy also returns as Barrey Sembène from Jurassic World. Meanwhile, Justice Smith, Daniella Pineda, and Isabella Sermon all reprise their roles from Jurassic World: Fallen Kingdom.
RELATED: Why 'Jurassic Park' Fans Need to Watch 'Jurassic World: Camp Cretaceous'