Jurnee Smollett 'Became Obsessed' With Her 'Lovecraft Country' Character
'Lovecraft Country,' is primed to be HBO's next big series. Star Jurnee Smollett recently dropped a few details about her role on the show.
The HBO original series, Lovecraft Country, is creating plenty of buzz ahead of its late summer premiere date. Jurnee Smollett, who stars as Letitia, dropped a few juicy details about her role on the show.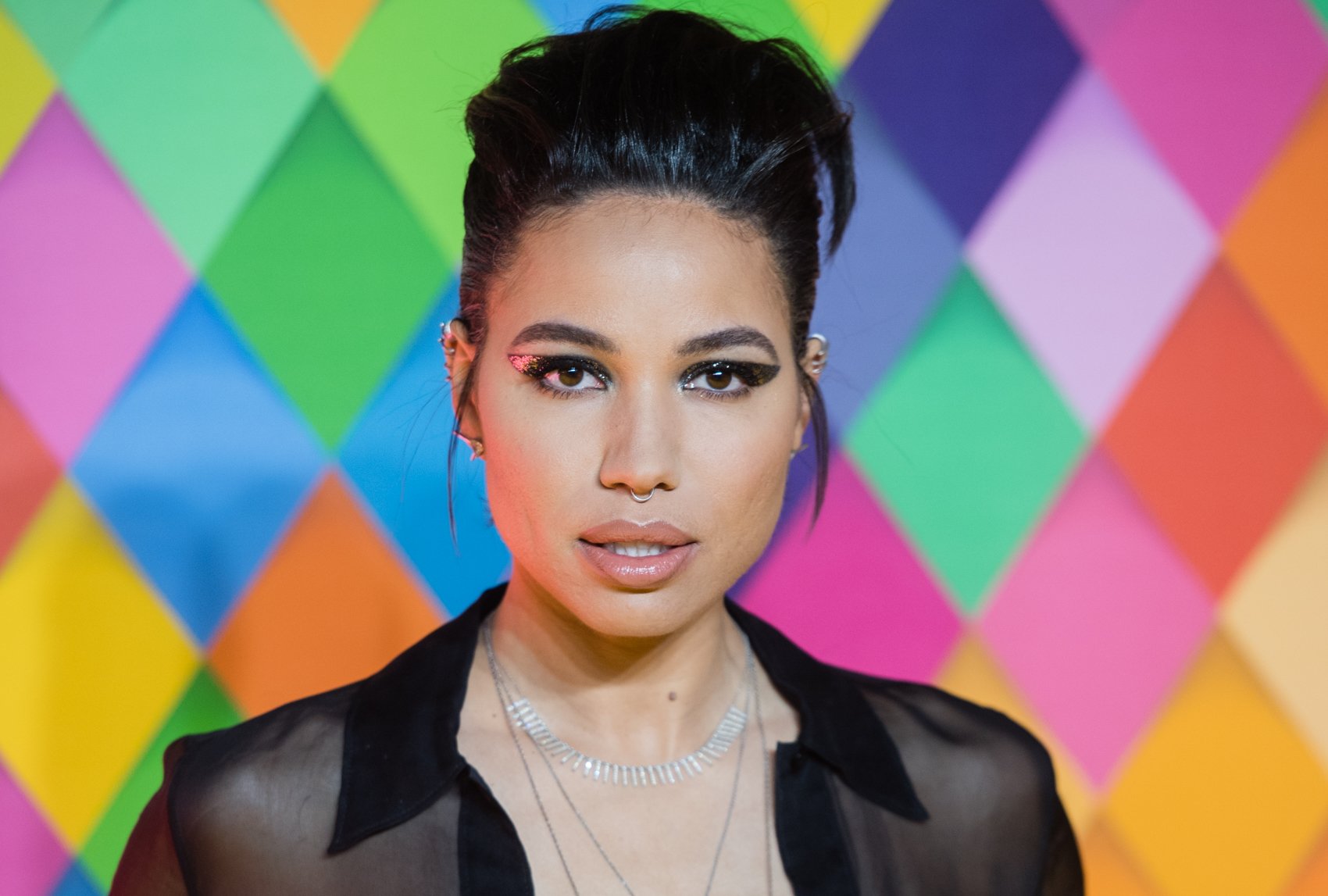 What is 'Lovecraft Country' all about?
Lovecraft Country is a genre-bending series that combines historical fiction with sci-fi and horror. The official synopsis reads, "The one-hour drama series based on the 2016 novel by Matt Ruff, follows Atticus Black as he joins his friend Letitia and his Uncle George to embark on a road trip across 1950s Jim Crow America in search of his missing father. What follows is a struggle to survive and overcome both the racist terrors of white America and the terrifying monsters that could be ripped from an H.P. Lovecraft paperback."
Why did Jurnee Smollett become 'obsessed' with playing Letitia?
In an interview with The Hollywood Reporter, Smollett described the connection she felt with the Letitia character upon reading the script for the first time.  "I was so wildly convinced that there was no f*cking person who could play Leti Lewis but me that I became obsessed," Smollett told the news outlet.
"Jurnee brings versatility, depth, and nuance to every role," said Jordan Peele, as quoted in The Hollywood Reporter. Get Out and Us mastermind, Peele, is the co-creator and co-executive producer of Lovecraft Country.
Co-creator and showrunner Misha Green imagined Smollett in the role early-on but had reservations. "I just didn't want to be one of those people who only works with [actors] they've worked with before," said Green, according to The Hollywood Reporter. The showrunner had previously worked with Smollett on Underground.
Despite the initial hesitation, Green ultimately cast Smollett as Letitia, aka Leti. And based on the promotional trailer for Lovecraft Country, it looks like the artists have once again struck creative gold.
Why does Smollett say that 'Lovecraft Country' is still relevant?
Lovecraft Country takes place in a hotbed of racism in the Deep South during the Jim Crow era when discrimination was a way of life, and hate crimes were prevalent. Smollett suggested that the story is significant within today's current climate. "We're telling the story of heroes that go on a quest to disrupt white supremacy, and it's maddening that in the year 2020 it's still relevant," the actor told The Hollywood Reporter.
During her interview, the Lovecraft Country star pointed out the disparities that exist in the modern world. "For all its liberalism, I've been in these spaces where these very powerful people do the fundraisers and write the checks for the Black or brown kids' scholarships, and then I know for a fact they go back into their staff meetings and they're all white," she stated. "And if you do that, you're a hypocrite, and you're not actually anti-racist."
Smollett also took a moment to hold the entertainment business accountable, saying, "There are just so many ways in which this industry will try, subliminally or overtly, to erase your Blackness."
Lovecraft Country premieres Aug. 16 at 9 p.m. on HBO.
Follow Erika Delgado on Twitter.