'Justice League': New Photos Reveal 'Mad Max' Director George Miller's Version of the Team
It's safe to say Warner Bros. fell short in its attempt to bring Justice League to the big screen. The underwhelming box office, poor reviews, and years-long fan campaign to see director Zack Snyder's true vision brought to life make that much abundantly clear. But fans almost got a very different film instead.
In fact, back in 2007, Warner Bros. hired future Oscar-winning filmmaker George Miller (Happy Feet, Mad Max: Fury Road) to direct Justice League: Mortal. That project ultimately fell apart and made way for the formation of the DC Extended Universe. Now we have a new glimpse at the Justice League that might have been.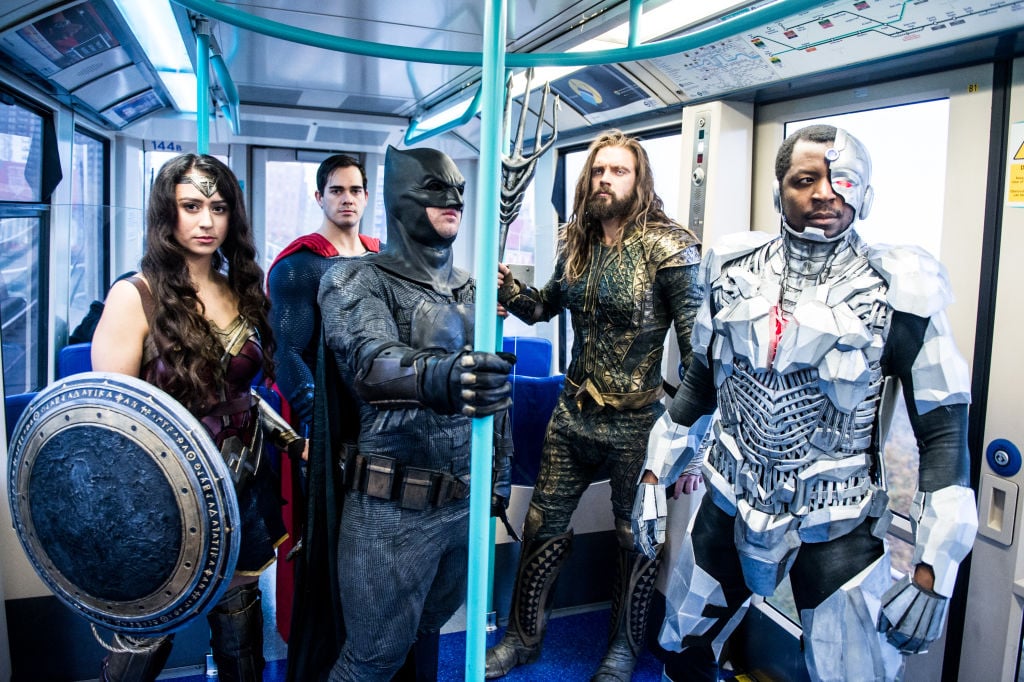 Fans are still upset about the 2017 'Justice League' movie
A full decade after Miller's hiring, Snyder's Justice League finally hit theaters. But, of course, hardcore fans know the film isn't exactly what Snyder intended. Because of a family tragedy and creative differences, The Avengers' Joss Whedon stepped in to finish Justice League.
Extensive reshoots took place that significantly altered the final cut. Some fans are still calling for Warner Bros. to release the "Snyder cut." This version too would likely prove divisive, however. After all, Snyder's previous DCEU projects — Man of Steel and Batman v Superman: Dawn of Justice — aren't widely praised either.
One of the biggest complaints some fans have with Justice League is how it rushes into the team dynamic without establishing each hero independently. Ironically, Miller's film too would have taken a similar route. Justice League: Mortal would have been the springboard for spin-offs.
George Miller almost made a very different version
Speaking of Justice League: Mortal, fans curious to see what Miller's vision would have looked like have a new peek into its central team. Miller had lined up a cast that included Armie Hammer as Batman, D.J. Cotrona as Superman, Megan Gale as Wonder Woman, and Adam Brody as the Flash.
Filmmaker Ryan Unicomb is currently working on a documentary about Justice League: Mortal. Thanks to his Instagram account, fans can see the cast of Miller's film — albeit in low quality — all suited up for the occasion. In particular, the post prominently features Gale's Wonder Woman in her own photo.
Certainly, the designs in these photos are very different from what Henry Cavill, Ben Affleck, Gal Gadot, and company wore in the DCEU films. The most blatantly different, of course, is Santiago Cabrera's Aquaman. But then again, Common's Green Lantern suit is, at least, practical, unlike what Ryan Reynolds wore in 2011's Green Lantern.
What does the future hold for the DC Comics heroes?
It's always fun to look back on movies that might have happened. But after 2017's Justice League fell flat, DC fans have no clue when they'll see the team reunite on the big screen. Although the DCEU has seemingly stabilized a bit, both Batman and Superman are absent from the series right now.
In their place, Warner Bros. is experimenting with offshoots like Joker and The Batman. Neither of these projects, however, shares continuity with previous DCEU entries. Instead, the studio is focusing on solo sequels for Wonder Woman, Aquaman, and Shazam. No Justice League sequel is even on the horizon.
Ironically, Warner Bros. might end up doing what many believe they should have anyway. Rather than leaping into a team movie, the franchise will likely build a new one piece by piece before uniting the heroes again. Until that happens, we'll just have to imagine how Justice League: Mortal would have turned out.