Justice Smith's Provocative Short Film 'Query' Announced Right Before He Went Public with Nicholas Ashe Relationship
Fans have been showing love and support to The Get Down and Pokémon Detective Pikachu actor Justice Smith after he made the first public statement about his romantic relationship with Queen Sugar star Nicholas Ashe. Just a few months ago, a short film starring Smith, Query, was set to debut at the Tribeca Film Festival.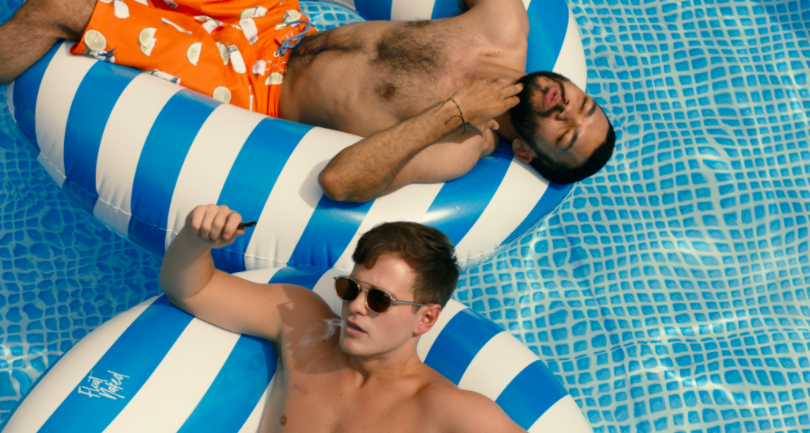 The actor just went public about his relationship
A few days ago, Smith posted for the first time on social media about his relationship with Ashe. In the post, he talked about Pride Month and the Black Lives Matter movement.
He wrote in part, "@nckash and I protested today in New Orleans. We chanted 'Black Trans Lives Matter' 'Black Queer Lives Matter' 'All Black Lives Matter,'" the post read in part. "As a black queer man myself, I was disappointed to see certain people eager to say Black Lives Matter, but hold their tongue when Trans/Queer was added."
Smith also talked about his relationship with Ashe, writing, "You've been my rock and guiding light through all of this and I love you so much. I know that on the other side of this Is change, though the fight is far from over."
More on 'Query' and what critics said about it
The short film starring Smith was first set to debut at the 2020 Tribeca Film Festival. However, the physical component of the film festival was canceled due to the coronavirus (COVID-19) pandemic. Still, the film was a part of the festival's virtual slate was screened to critics.
The film is from director Sophie Kargman. and also stars Graham Patrick Martin and Armie Hammer.
The official description reads;
Over the course of a day, Jay and Alex, roommates and best friends, spend their time verbally jousting over whether it's instinct or social norms that drive their heterosexual proclivities. The young men are bro-ey but thoughtful enough to engage one another on the topic. As the day unfolds through PlayStation battles and beers, the barriers slowly fall and the conversation climaxes in a choice that has a profound impact on their evening. 
Query is produced Kargman, Nicole Smolen, Ryan Farhoudi, Nick Delli Santi and Ashton Ramsey. It was co-written by Kargman and Ryan Farhoudi.
The film received positive reviews from critics. For AwardsDaily, Joey Moeser wrote, "Sophie Kargman's great short film, Query, casually asks the viewer to consider that maybe you're into what you're into because of what you've seen all your life. Query forces you to ponder about your own experiences but wraps them in bro-rific conversation."
Writing for Film Inquiry, Lorna Codrai said, "Beautifully shot and superbly acted, Query is charming and thoughtful, and a refreshing take on an important conversation we should all be having more. Just how conditioned are we?"
No word on when the short film will be publicly released.