Justin Bieber or Ariana Grande: Which Scooter Braun Client Has the Higher Net Worth?
Megastars Justin Bieber and Ariana Grande are both managed by Scooter Braun. But which client has the talent manager helped earn more money? Let's take a look at Bieber and Grande's sources of income and see which musician has the higher net worth.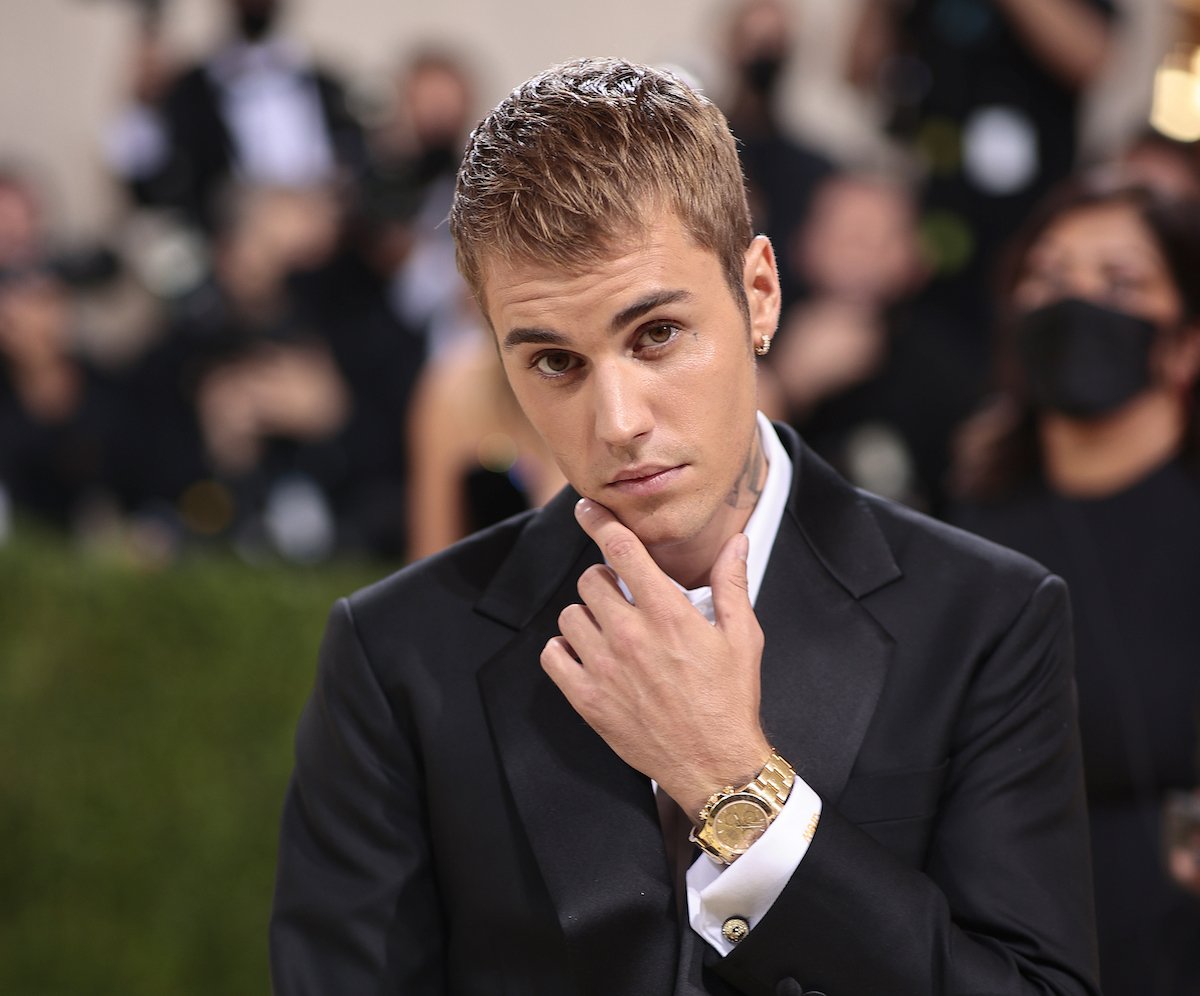 Justin Bieber net worth: $285 million
According to Celebrity Net Worth, Justin Bieber has a total net worth of about $285 million, and his annual salary is approximately $80 million. When he was on concert tours, he was one of the highest-paid performers in the world.
Scooter Braun discovered Bieber in 2007 when he stumbled upon YouTube videos of him singing and playing guitar. Since then, the Canadian musician has achieved massive success, touring around the globe and selling over 150 million records.
The "Baby" singer has recorded several records, including studio, remix, and compilation albums. A movie about his life titled Justin Bieber: Never Say Never came out in 2011. Since then, two more documentaries about the star have been released; Justin Bieber: Seasons and Justin Bieber: Our World.
Bieber's music videos and social media also generate income. He has 226 million followers on Instagram and 68 million YouTube subscribers. His video for "Baby" has over 2.7 billion views on YouTube, and "What Do You Mean?" has more than 2.1 billion views.
In addition to his successful music career, Bieber also has his own clothing label, Drew House, which he launched in 2019. He has had lucrative partnerships with various brands, including Calvin Klein, Walmart, Adidas, and Proactive. The singer also has a line of fragrances, including the scents "Girlfriend" and "Someday." Bieber ventured into the cannabis business in 2021 with a line of pre-rolled joints called Peaches, named after his hit song.
Let's see how Bieber's earnings compare to Ariana Grande's net worth.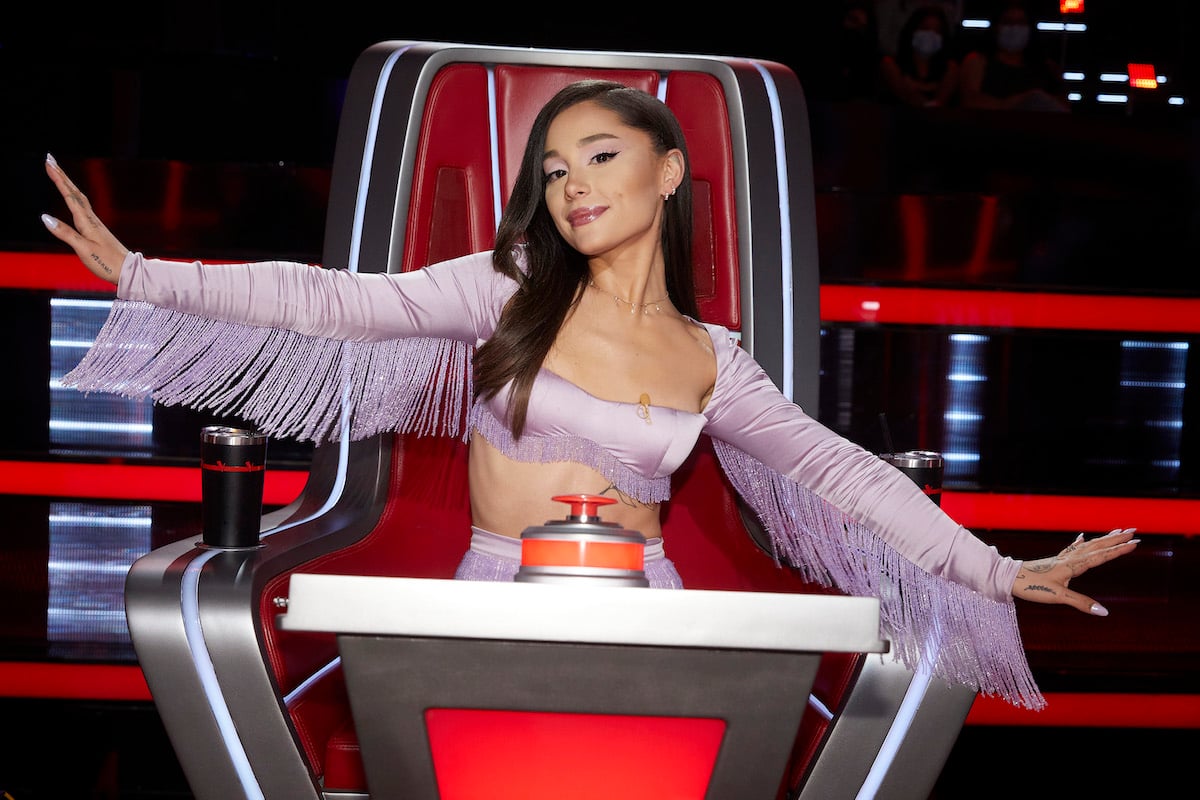 Ariana Grande net worth: $200 million
According to Celebrity Net Worth, singer and actor Ariana Grande has an approximate net worth of $200 million. Like Justin Bieber, she is one of the highest-paid entertainers in the world.
Grande got her big break in 2009, starring as Cat Valentine in the Nickelodeon show Victorious. She transitioned from acting into singing when she dropped her debut album, Yours Truly, in 2013. The record climbed to number one on the Billboard top 200. 
She released two more records in 2014 and 2016. And in 2019, she released two number one albums (Sweetener and Thank U, Next) within a span of six months. Her international concert tours have generated a significant portion of the "God Is a Woman" singer's income. Grande became a judge on the competition TV show The Voice in 2021.
The singer has also had lucrative partnerships with several brands, including Starbucks, Givenchy, Reebok, and MAC Cosmetics. Like Bieber, she has her own line of fragrances, including "Moonlight," "Sweet Like Candy," and "Ari by Ariana Grande."
Sponsored posts could contribute to Grande's total net worth. The "Dangerous Woman" singer has a massive social media following, with over 301 million Instagram followers.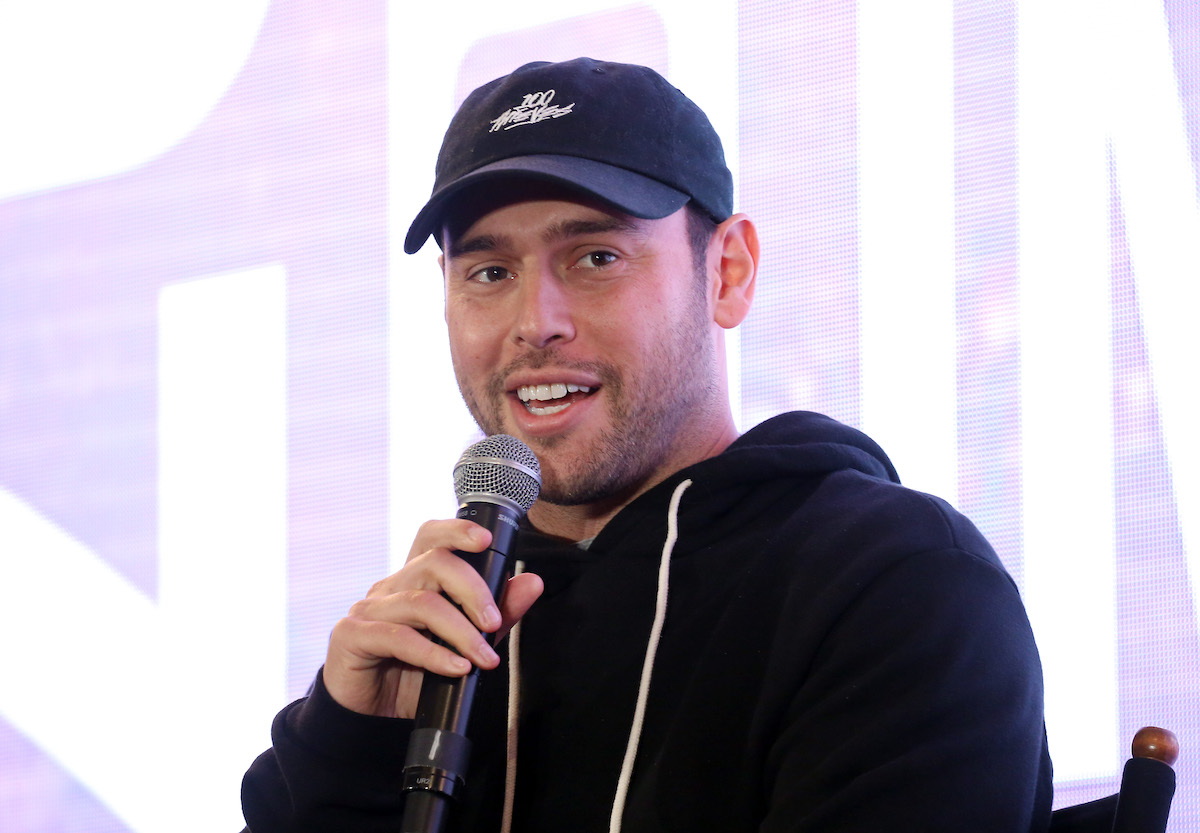 Scooter Braun manages Justin Bieber and Ariana Grande 
Scooter Braun is a talent manager best known for working with celebrity clients like Justin Bieber, Ariana Grande, Demi Lovato, and J Balvin. Braun has cultivated the careers of several stars and catapulted them to the heights of fame, making a fortune for both himself and his clients.
He once worked with Kanye West, who famously tweeted, "I no longer have a manager. I can't be managed" after parting ways with Braun. Braun is also known for his feud with Taylor Swift after he acquired the master recordings of her first six albums in 2019. Swift posted a scathing message on Tumblr in which she accused Braun of "incessant, manipulative bullying" and claimed she was never given a chance to purchase her masters.
Since Braun manages so many celebrity clients, fans may be curious about the talent manager's net worth. According to Celebrity Net Worth, Braun has almost more wealth than Bieber and Grande combined, with an estimated net worth of $400 million.  
RELATED: The Kid Laroi Drops Justin Bieber's Manager Scooter Braun for Miley Cyrus's Manager Adam Leber