Justin Bieber Asks If Harry Styles Has More Talent Than He Does
No matter what, artists always get compared to other artists within the same genre. Before they moved on to more mature music, Justin Bieber and Harry Styles both got their start in teen pop. It was only natural the two would get compared, especially since they've both garnered a potent mix of praise and criticism over the years.
Sometimes, these comparisons turn into rivalries. Famous music rivalries include Lady Gaga vs. Madonna, Tupac Shakur vs. Biggie Smalls, and Blur vs. Oasis. The comparisons between Bieber and Styles never evolved into a rivalry – or did they?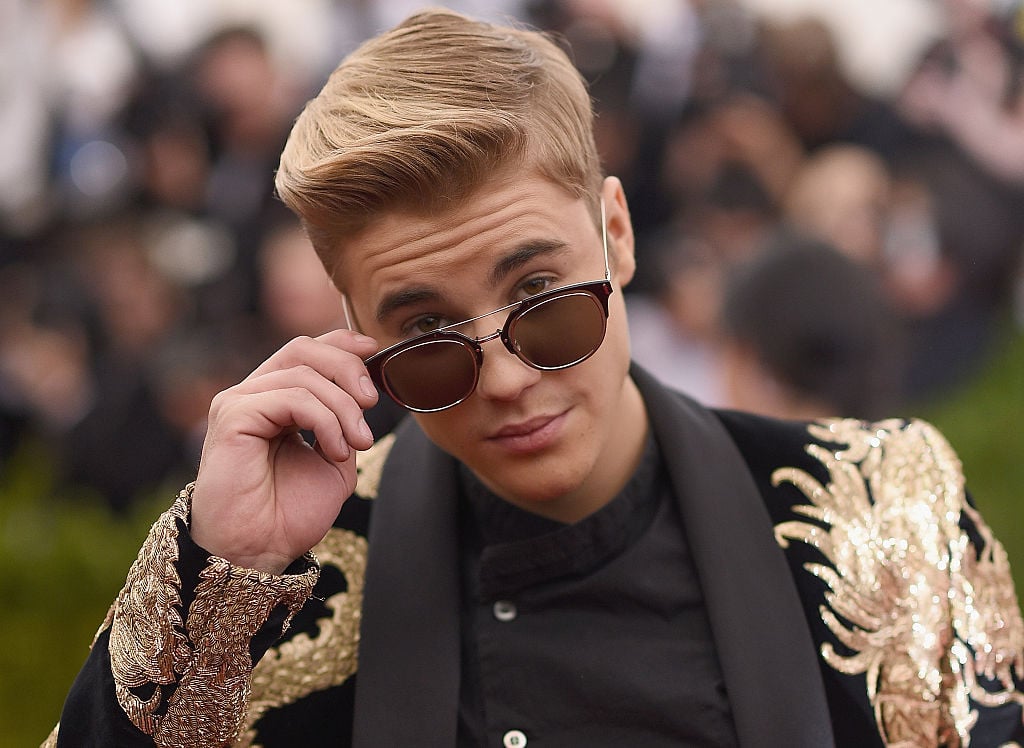 Justin Bieber put James Corden between a rock and a hard place
According to E News, Bieber appeared on The Late Late Show with James Corden on Feb. 20, 2020. They played Corden's famous game, Spill Your Guts or Fill Your Guts. This game is similar to Truth or Dare. To play Spill Your Guts or Fill Your Guts, celebrities are asked difficult questions and must either answer them or eat something disgusting. The game is made for two, as Corden's guests also get to ask him questions. 
Bieber was apparently aware that Corden is friends with Styles, a fellow British show business icon. The two were famously spotted partying together with Adele. Bieber asked Corden a very difficult question about Styles which leaned into the comparisons between himself and the former One Direction member. "I'm 25 years old, your friend Harry Styles is also 25 years old. Which 25 year old is more talent[ed]?"
This is a question with no right answer. Obviously, some fans enjoy Bieber's music more whereas other music fans enjoy Styles' music more. On one level, Corden probably didn't want to insult his friend Styles. On another level, he likely didn't want to say Styles was more talented, as this would upset Bieber's numerous fans on the internet.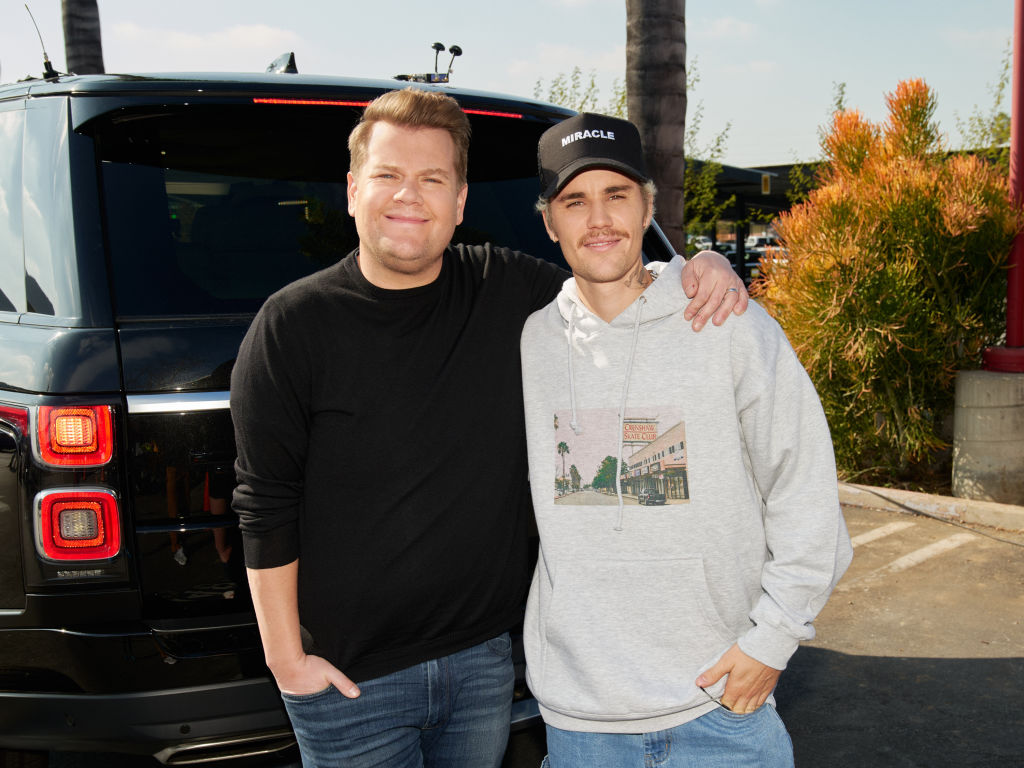 Of course, it is possible for someone to play Spill Your Guts or Fill Your Guts without answering a question like this. Corden decided not to answer the question. Instead, he drank bird saliva. Corden must really not want to offend Bieber or Styles or their fans if he was willing to go to disgusting lengths to avoid this question!
James Corden asks a hard question
Corden asked Bieber a similarly difficult question. He wanted to know which country on earth has the "worst fans." It's obviously not in Bieber's best interest to offend fans from any country, so he decided not to answer the question. Instead, he drank a little bit of a smoothie made with shrimp and chili peppers. This fits with Bieber's expressed attitude towards his fans. People reports that, in 2013, he told the Beliebers "I love you so much."
Bieber has a lot of dedicated fans. Both Bieber himself and Corden were willing to go to great, disgusting lengths to avoid offending them. That is an amazing testament to Bieber's fan base.
Also see: Justin Bieber Had a Bizarre Response to This Harry Styles Question