Justin Bieber Compared The Beatles' 'Let It Be' to 1 of His Biggest Hits
Many artists have taken inspiration from The Beatles, but it might surprise fans that Justin Bieber thinks one of his most famous songs is similar to The Beatles' work. Specifically, he compared one of his most famous songs to The Beatles' "Let It Be." Here's a look at what he had to say — and what Ringo Starr had to say about him.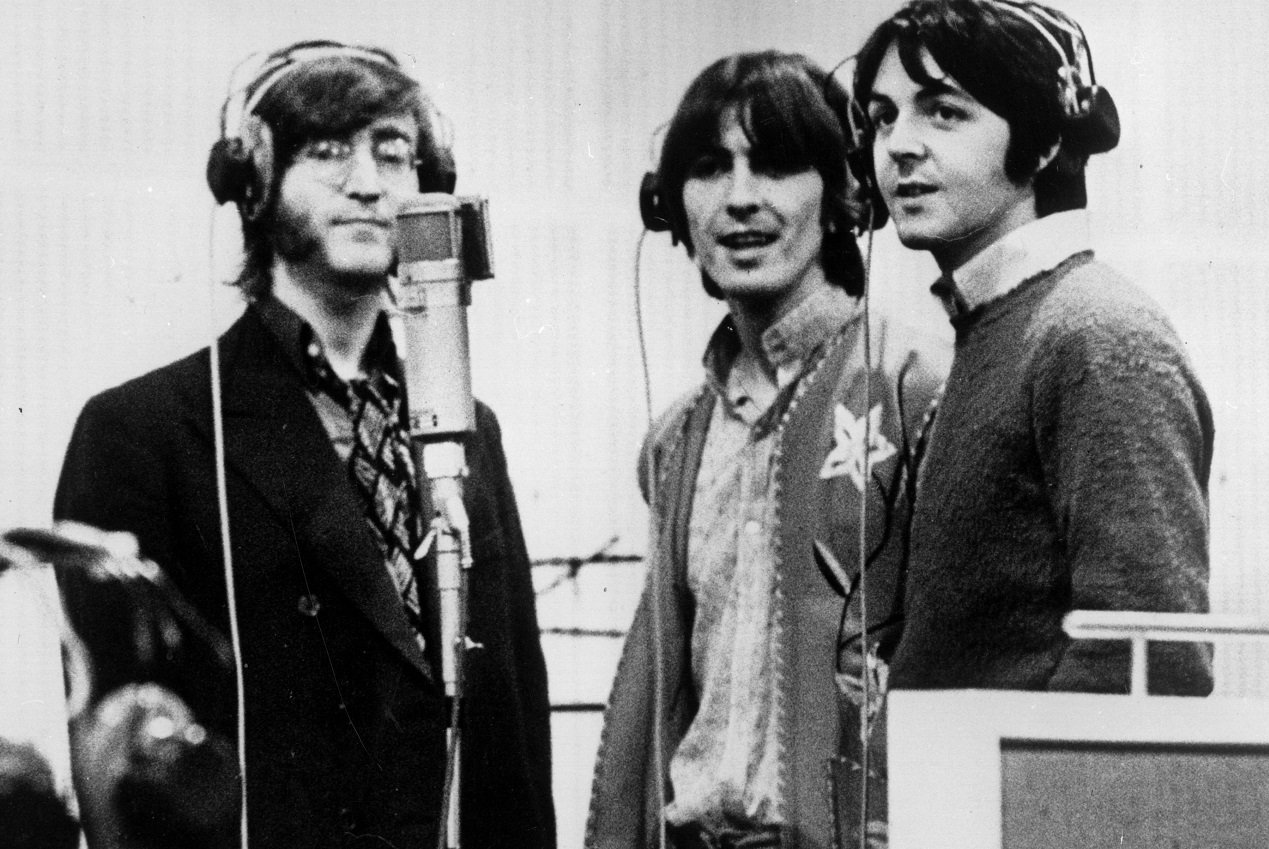 Why Justin Bieber compared one of his hits to The Beatles' 'Let It Be'
Firstly, a little background. The Beatles were masters of all trades. They made music in numerous genres, from music hall to heavy metal to ska. Proving their versatility, The Beatles' released one of the most famous secular gospel songs ever: "Let It Be." While it's not specifically about religion (the reference to "Mother Mary" was not inspired by the Virgin Mary), it uses the soundscape of gospel music to create a memorable song. 
"Let It Be" doesn't sound much like tropical house music. However, Music Times reports Bieber sees it as similar to his tropical house hit "Sorry." "Sorry" is like "The Beatles' 'Let it Be', it's like its simply melodies but it's so effective and I think music right now is missing simple and effective," Bieber said. Interestingly, Ultimate Classic Rock reports Bieber covered "Let It Be" during an episode of The X Factor in 2012.
What Ringo Starr thinks of Justin Bieber
So what does Ringo Starr think of Bieber? According to TMZ, he was asked "If The Beatles and Justin Bieber were touring together in their prime, who would open?" Ringo responded "Justin [would open]. [The Beatles] all the way, brother. But we love Justin."
Was 'Sorry' more successful than 'Let It Be?'
This raises an interesting question: Which song was more successful — "Let It Be" or "Sorry?" According to The Billboard Book of Number 1 Hits, "Let It Be" broke a chart record by entering the chart at No. 6 in its first week. No single had ever entered the chart at such a high position. The world is a different place now and today it's not unheard of for a single to debut at the top of the chart. Ultimately, "Let It Be" was No. 1 for two weeks in 1970.
On the other hand, Forbes reports "Sorry" reached No. 1 for three weeks. Interestingly, Bieber replaced himself at the top of the chart when his single "Love Yourself" reached No. 1 immediately after "Sorry" left the pinnacle of the chart. It's relatively rare for that to happen, making the one-two punch of "Sorry" and "Love Yourself" a milestone in Bieber's career. As of 2018, Billboard reports "Let It Be" is the 425th most popular song in the history of the Billboard Hot 100 while "Sorry" is the 239th most popular song in the history of the same chart. Bieber felt "Sorry" was similar to "Let It Be" but it eclipsed the success of "Let It Be" in the United States.