Has Justin Bieber Ever Met BTS? Here's All the Times the Artist Shared His Love for 'Dynamite' and the K-Pop Group
In the past, Justin Bieber lip-synced to a BTS fan chant and posted for Jungkook's birthday. Now, he's sharing his thoughts on their chart-topping, all-English single, "Dynamite," praising the K-pop idols for their shattered records and determination.
Justin Bieber shared his thoughts on 'Dynamite'
BTS has been dominating the music charts and it's all thanks to their recently released single, "Dynamite." For the first time ever, the K-pop group landed the No. 1 spot on Billboard's Hot 100, even breaking a YouTube record with their music video. A few musicians and celebrities were sure to take notice, including the award-winning artist, Justin Bieber.
"If anyone knows how to make history, it's BTS. The K-Pop group has been shattering records across the global music industry," Bieber said in one voiceover, according to Billboard. Justin Bieber had a few songs reach No. 1 on the Billboard Hot 100 himself, including his song with Luis Fonsi, "Despacito."
"Historically, non-English songs have had a hard time getting radio play, and as a result rarely do they see the top of the Billboard charts," he continued. "Dynamite" is one of BTS' first songs performed entirely in English.
This wouldn't be the first time that Bieber gave a shout out to the BTS members and their fans. For Jungkook's Birthday in 2019, the artist tweeted a message for him, although some accused him of just chasing the clout and interactions that typically follows the BTS members. 
Justin Bieber even posted a video of him doing a BTS fan chant
Prior to the release of "Dynamite," this artist posted an Instagram and TikTok video of himself lip-syncing to one BTS fan chant. The fan chant is what concert attendees typically shout at different points in the song. 
The one that Bieber lip-synced to included the names of each of the BTS members: "Kim Namjoon! Kim Seokjin! Min Yoongi! Jung Hoseok! Park Jimin! Kim Taehyung! Jeon Jungkook! BTS!"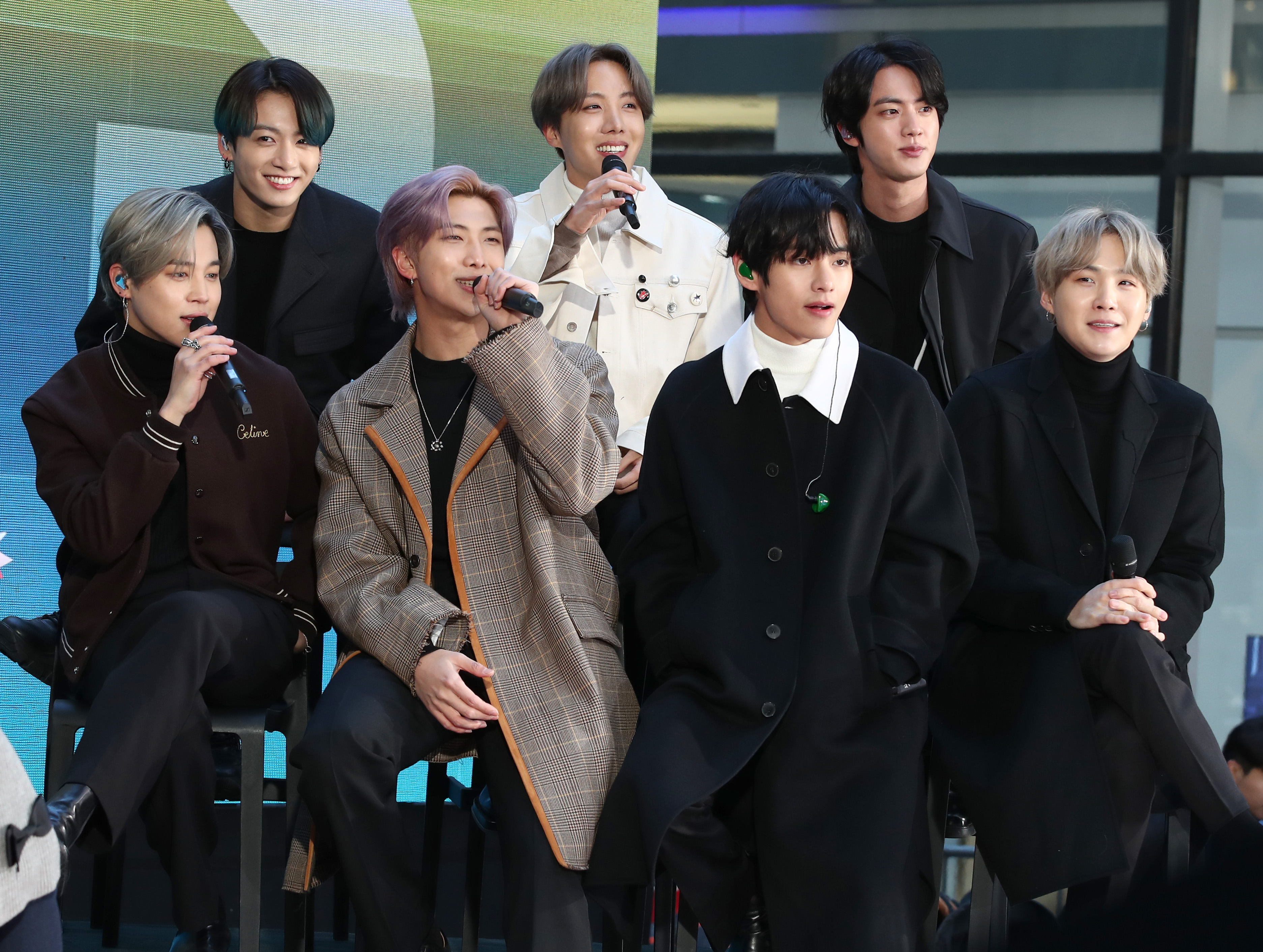 Has Justin Bieber met BTS?
Despite multiple shoutouts, as far as fans know, the "Intentions" singer has not met these K-pop idols. The BTS members have met and hung out with a number of different celebrities over the years. 
That includes Post Malone, who counted down to the New Year with BTS. They even posed for pictures with Madonna and John Legend at the Billboard Music Awards.
They collaborated with Halsey for their album Map of the Soul: Persona and Sia for Map of the Soul: 7. For some fans, a collaboration with Bieber could happen in the near future. 
Fans can see BTS perform live on their now-postponed Map of the Soul tour. Music by BTS, including their recently released single, "Dynamite," is available on Spotify, Apple Music, and most major streaming platforms.