Justin Bieber on Why 'Dynamite' Has Been Such a Huge Hit for BTS in the US
BTS' new song "Dynamite" has had more success in the U.S. than any of their previous singles. In a special clip for E! News, Justin Bieber provided a voiceover explaining why BTS' song has captured American listeners' attention.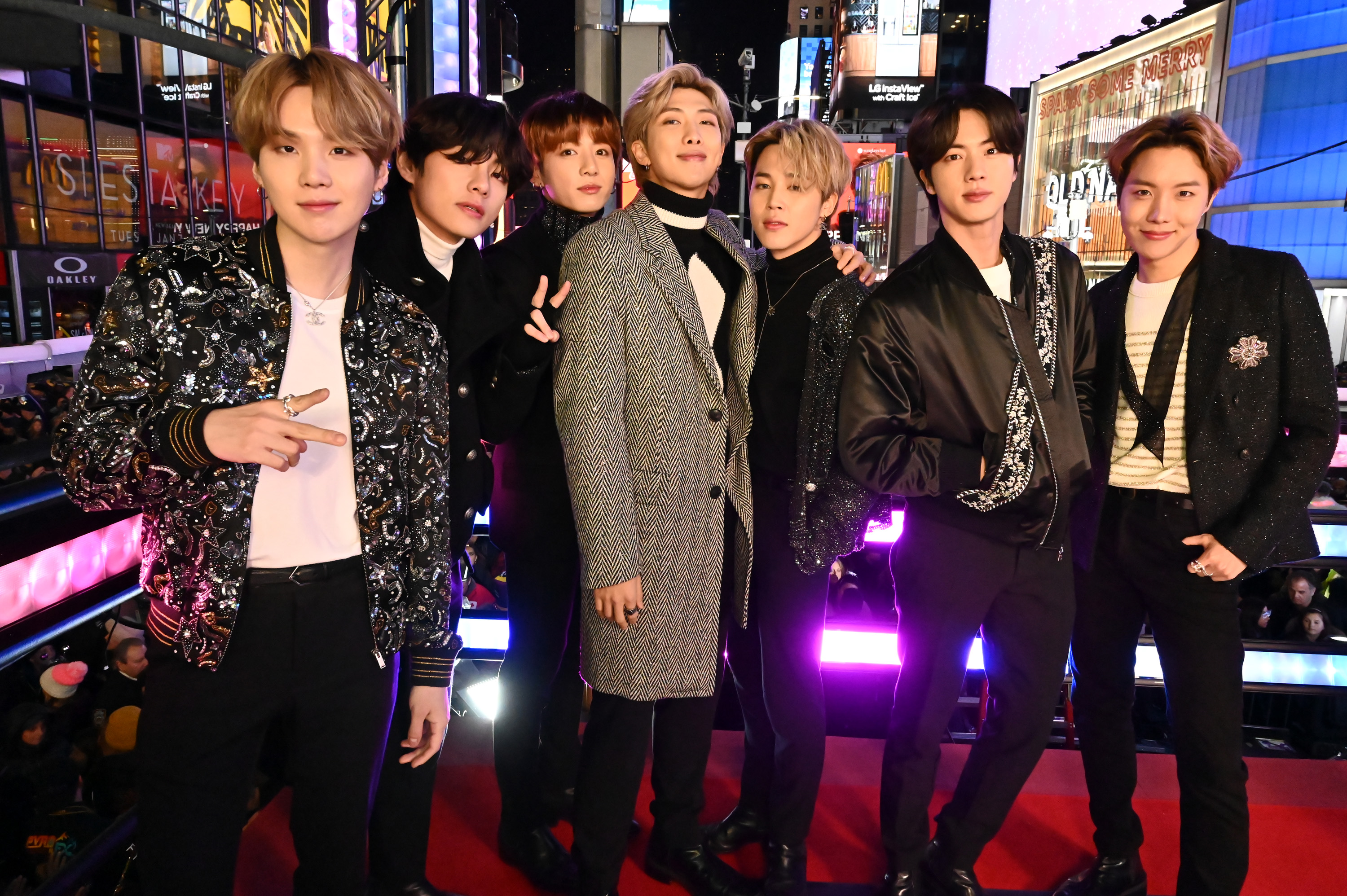 Some of the records BTS broke with 'Dynamite'
"Dynamite" is BTS' first song to be sung entirely in English and is a disco-pop track. When the music video for the song premiered on YouTube, it achieved the biggest YouTube premiere of all time with 3 million concurrent viewers. The music video went on to set the record for the most-viewed video within its first 24 hours after reaching 101.1 million views.
On Spotify, "Dynamite" had the biggest debut of 2020 and debuted at No. 1 on Spotify's daily Global Top 50 chart with 7,778,950 streams. The song also achieved 100 No. 1s on iTunes within 8 hours. This made BTS the fastest artist to ever reach 100 iTunes No. 1s.
The most notable accomplishment Jin, Suga, J-Hope, RM, Jimin, V, and Jungkook have reached with "Dynamite" so far is debuting at No. 1 on the Billboard Hot 100 chart.
RELATED: BTS' 'Dynamite' Debuted at No. 1 on the Billboard Hot 100 — and That Is Only a Fraction of What They Are Capable of Achieving
Justin Bieber on why BTS' song has been so popular
For E! News, Bieber narrated a clip about BTS' rising success with "Dynamite."
"If anyone knows how to make history, it's BTS," Bieber began. "The K-pop group has been shattering records across the global music industry and 2020 is shaping up to be a huge year… BTS continues their record-breaking streak with the release of their first English single, 'Dynamite.'"
Bieber went on to list what BTS accomplished with the song, including the YouTube records and their Hot 100 ranking. Most importantly, he referenced the xenophobia that BTS faced with their Korean singles when it came to radio promotion.
"'Dynamite' debuted at No. 1 on the Billboard Hot 100, making BTS the first all-South Korean group to top the chart. So what sets this song apart from their other hits? Unlike the group's Korean-language songs like 'Boy With Luv' and 'ON,' U.S. radio stations are giving 'Dynamite' a lot of air time," said Bieber.
He continued, "Historically, non-English songs have had a hard time getting radio play, and as a result, rarely do they see the top of the Billboard charts."
Fans can look forward to more Korean-language songs
Bieber concluded the video with alluding to BTS' future song releases.
"But fans shouldn't expect to see BTS producing English albums now that they've hit No. 1 in the U.S. They've made it clear that the Korean language is a part of their art and identity," he said. "The group knows they don't need to change who they are to reach fans."
The BTS members have also assured fans that their next songs will be just as good as "Dynamite." On Sept. 2, BTS and Big Hit Entertainment held a press conference to celebrate the success of the single.
"In the future, I hope that you keep your eyes on us striving to achieve our next goal. We really like our song this time, but we really like our next songs too," Jimin told media at the press conference. "I hope you look forward to it."