Justin Bieber Says Hailey Baldwin Healed His Self Confidence Through Skincare
Justin Bieber and Hailey Baldwin are one of young Hollywood's buzziest couples. The two have been married since 2018 and often make headlines for their habit of opening up about the unique struggles and challenges in their union.
Between Bieber's mental health struggles and Baldwin's famous friends, there is a lot to uncover regarding the young couple. Still, there can be no doubt that Baldwin has had a positive impact on Bieber, and on his various issues.
Recently, the singer talked about just how much his wife has helped him to become a better person and how she has greatly increased his self-confidence. 
Justin Bieber and Hailey Baldwin have known each other for many years
Bieber and Baldwin first met many years ago, when Bieber was an up-and-coming pop singer. They crossed paths for the first time at a Bieber fan event in 2009.
Although nothing romantic kicked off at that time, they did become casual friends a few years later. Baldwin and Bieber started to spend time together with mutual friends like Kylie Jenner, getting to know each other and enjoying downtime.
In 2016, Bieber and Baldwin started dating but chose to keep most of the details under wraps. They dated for a time before splitting for a few months. They got back together in 2018, and the rest is history.
They tied the knot in late 2018, in a simple courthouse ceremony. Bieber and Baldwin went on to get married for a second time, in a more formal ceremony, in late 2019. Although the fact that they married at a young age has earned them a lot of criticism, Bieber and Baldwin are still happily together today. 
Hailey Baldwin and Justin Bieber are open about their marriage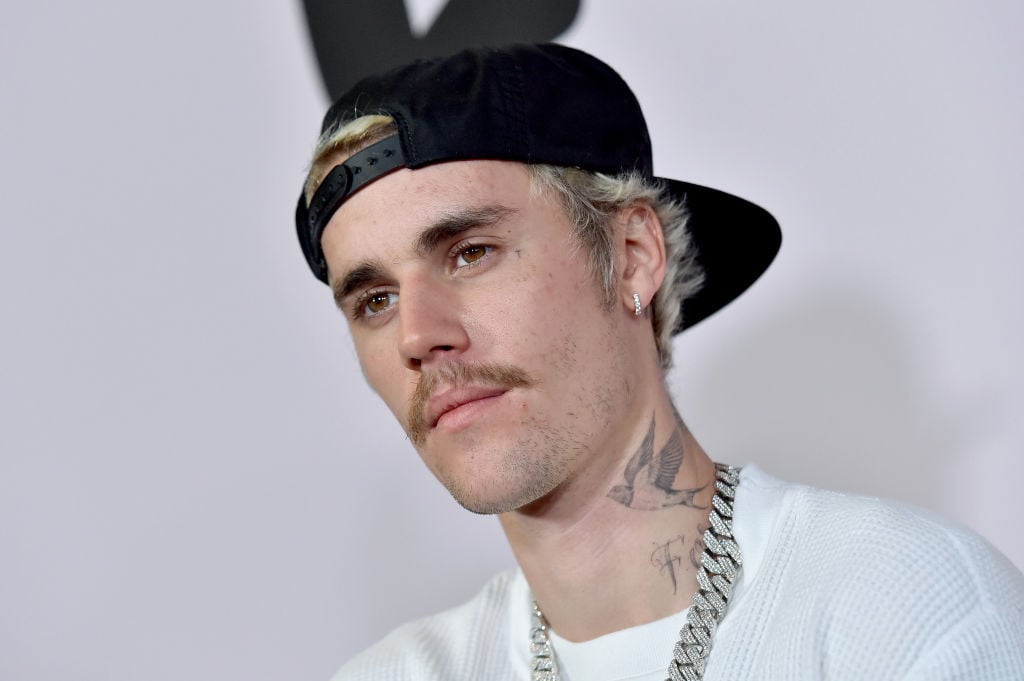 Bieber carried around a lot of baggage when he first got together with Baldwin. He was in a long-term relationship with Selena Gomez and dealt with a lot of fan backlash after breaking up with her to pursue a romance with Baldwin.
Bieber has also openly struggled with depression and has admitted several times that he does have issues being in the spotlight. 
However, Baldwin has not been intimidated by Bieber's issues. Rather than running from difficulties within their marriage, she has proven that she wants to help him in whatever way that she can.
All in all, their marriage seems to be one that is founded on love and respect, rather than publicity or a push for fame.
How did Hailey Baldwin help Justin Bieber's self-confidence?
In a recent episode of the new Facebook Watch series that he has with Baldwin, Bieber opened up about all the ways that she has helped him to become a better version of himself. He admitted that one of the ways that his wife helps to boost his confidence is through a proper skincare routine.
"She's been pickin' and prodding at my skin," Bieber said. "She pops them. She puts, like, serum and does, like, masks for me."
He gave props to Baldwin, telling her: "You've already helped me with my self-confidence even just getting my skin to the way it is now."
Baldwin, a noted skincare and beauty junkie, said: "I'm super into skincare, especially because we've had a lot of time in this quarantine, I told him that by the time we exit this quarantine, he is going to have glowing perfect skin."
It seems as though the young couple is choosing to spend their time in quarantine doing mainly productive things.