Justin Bieber and Hailey Bieber Celebrated a Special Day While at the 2021 Met Gala
Justin Bieber and wife Hailey Baldwin celebrated a relationship milestone at the 2021 Met Gala.
Justin Bieber and Hailey Bieber are some of the world's most high-profile married couples. Justin Bieber, a popular singer who rose to fame when he was just a young teenager, married Hailey Bieber after a lengthy friendship and then, a whirlwind courtship. These days, the Biebers are open about the struggles of maintaining a healthy marriage while in the spotlight, and Justin Bieber gives his supermodel wife a lot of the credit. Recently, the Biebers stepped out at one of the world's biggest fashion events, celebrating a milestone event in their relationship at the same time. 
When did Justin and Hailey Bieber get married?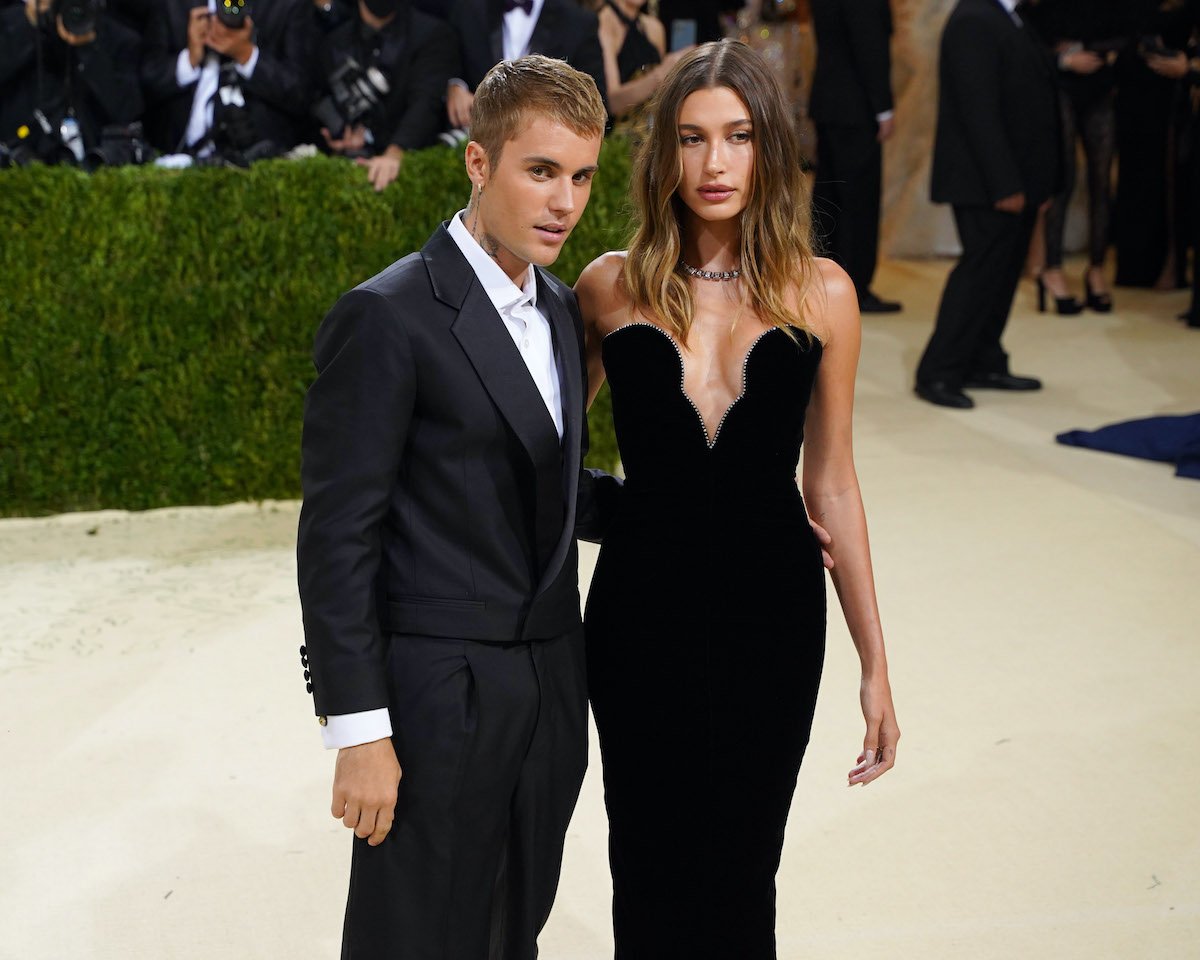 Justin Bieber and Hailey Bieber's romantic relationship goes back six years, but the two have known each other for around a decade. Hailey Bieber, who rose to fame as a supermodel, first met Bieber when she was 13, and the two established a firm friendship. By the end of 2015, things had turned romantic, and Justin Bieber posted a picture of the two making out in honor of the new year in 2016.
They went their separate ways just a month or two later — but by 2018, things were definitely back on between the singer and the model. All throughout the summer of 2018, Bieber and his lady love were photographed going everywhere together, from church to the hottest nightclub of the moment.
In July 2018, they got engaged, and in September 2018, the two tied the knot in a small civil ceremony. Ever since, the couple has been more open about their relationship, even throwing a larger wedding ceremony for family and friends one year after their civil ceremony. 
Justin and Hailey Bieber celebrated their anniversary at the 2021 Met Gala
The Met Gala is one of fashion's biggest annual events, and the 2021 Met Gala was truly something special — not only for the many celebrities who got out of the house for the first time since the coronavirus (COVID-19) pandemic but for attendees Justin Bieber and Hailey Bieber. According to Hello Magazine, the Biebers were celebrating their third wedding anniversary when they attended the September 13 event. Their civil ceremony was September 13, 2018, exactly three years earlier. The two have overcome many obstacles and weathered many scandalous headlines in that time — and have emerged stronger than ever. 
The publication reports that Hailey Bieber wore a stunning strapless black dress from fashion house Yves Saint Laurent, paired with a sparkling diamond choker, while Justin Bieber wore a wide-legged suit from La Maison Drew, a brand-new branch of his Drew House brand. 
Could Justin and Hailey Bieber welcome a baby in the near future?
Justin Bieber and Hailey Bieber might have something else special to celebrate in the near future. Hello Magazine reports that while on the red carpet at the 2021 Met Gala, Justin Bieber kept putting his hands playfully on Hailey Bieber's stomach, only to have the supermodel remove them with teasing smiles. At this time, the couple has not announced any pregnancy, but Hailey Bieber did post a picture in August 2021 of her husband holding his one-year-old niece, which prompted many fans to comment that babies were surely the logical next step. 
Even Dwayne Johnson commented "I told you, brother you look good holding a baby! Let's get to work," as reported by Hello Magazine. Justin Bieber is only 27, while his wife is 24, so the two have plenty of time to welcome babies — but reading between the lines, fans can see how excited the pair is to expand their family.