Justin Bieber's 'Justice' Lyrics Reveal Details of His Relationship With Hailey Baldwin
Justin Bieber and Hailey Baldwin are one of young Hollywood's hottest couples and an endless source of interest and inspiration for fans everywhere. Bieber, a bestselling musician and pop artist, and Baldwin, a popular model, have been together for several years, living out their relationship in the public eye all the while. Bieber is known for his tendency to get autobiographical in his songs, and his most recent album, Justice, contains lots of references to Baldwin, as well as the state of their marriage — and some of the lyrics have fans buzzing. 
When did Justin Bieber and Hailey Baldwin get married?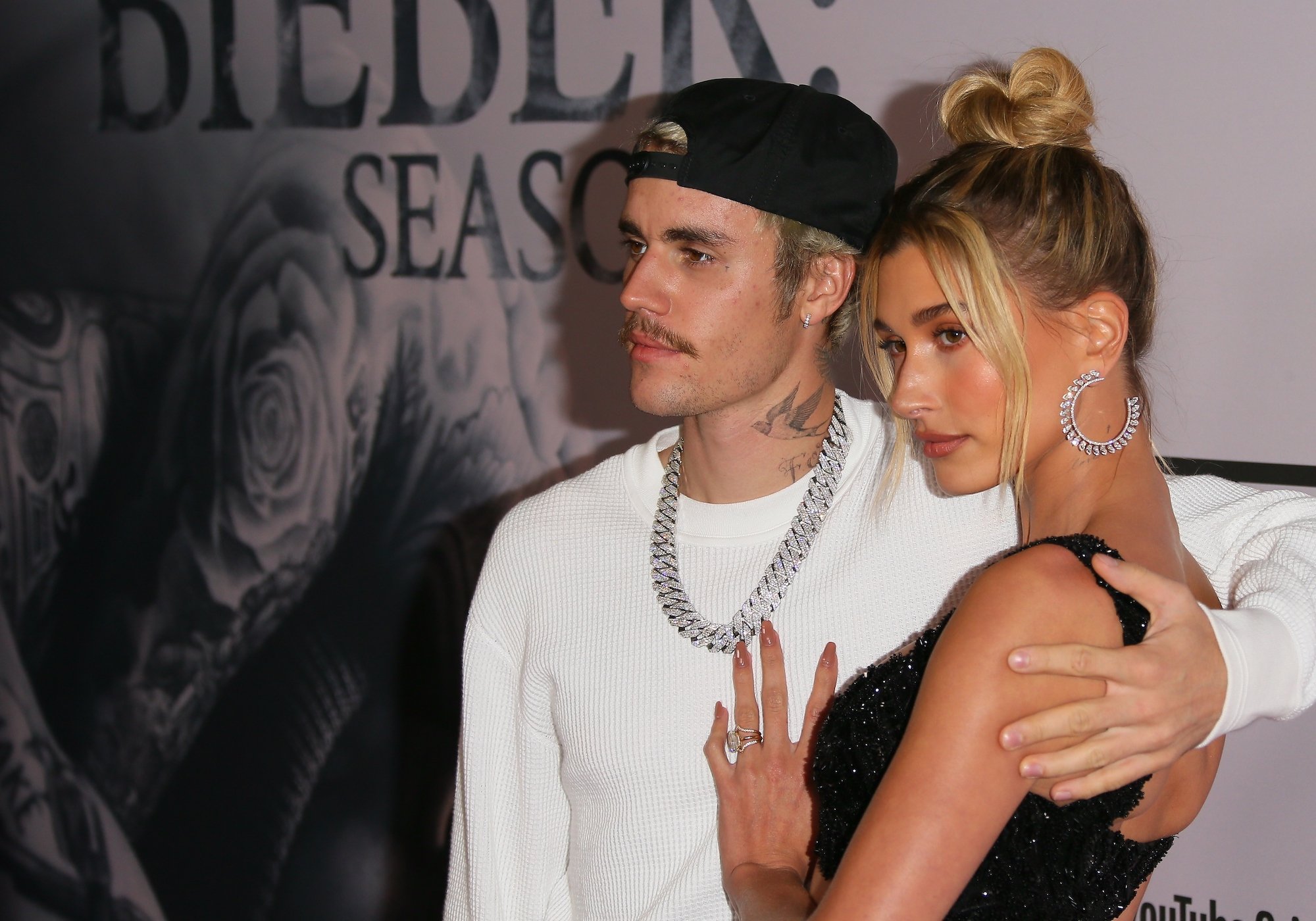 Bieber was fresh from a long-term relationship with Selena Gomez when he became romantically involved with Baldwin. Bieber and Baldwin first met when they were young teenagers, backstage at one of Bieber's concerts when he was still a star on the rise.
After being friends for years, Bieber and Baldwin connected on a romantic level and started officially dating in January 2016 before splitting only a few months later. They rekindled their affair in the summer of 2018 and this time, things moved quickly.
In July 2018, rumors spread that the two young talents were engaged, and in September of that year, they tied the knot in a simple courthouse wedding. Although Bieber and Baldwin kept the early days of their marriage low-key, they ended up having a second, larger ceremony one year after they were first married. 
Justin Bieber and Hailey Baldwin are open about their marriage struggles
Since their larger wedding ceremony, where they welcomed friends like Kylie Jenner and Kendall Jenner, Bieber and Baldwin have talked extensively about their marriage and how they make it work.
Baldwin has often cited the fact that they set boundaries and rules as some of the keys to their success. She even talked about rules that they have in place when it comes to fighting: "We don't try to poke at the past because I don't think that's fair, and I've never liked it. I don't need you to remind me. I've had to work past it. Thank you. We don't point fingers. We have a thing about tone as well."
Bieber and Baldwin have even discussed with their fans the fact that they attend marriage counseling, in order to keep their union in a healthy place as they grow as individuals. Bieber, who has struggled with his mental health in the past, openly admits that he leans on Baldwin to help him stay happy and adjusted. 
What do Justin Bieber's 'Justice' lyrics reveal about his marriage to Hailey Baldwin?
Bieber and Baldwin have both been staying busy during the pandemic, with Bieber recently releasing an all-new album for his fans to enjoy. The album, his sixth studio release, features a lot of songs where Bieber gets seriously emotional, talking about a person in his life who has made a big difference in the way that he perceives the world — and it isn't a stretch to assume that this person is Hailey Baldwin.
As reported by People, one of the tracks on the album Justice is titled "Deserve You," a tune that features Bieber waxing philosophical about a person that has stuck by his side during some of his darkest moments. Another song, "Off My Face," compares the feeling of being in love to being high on drugs, while the song "2 Much" includes lyrics such as "I don't wanna fall asleep/ I wanna fall in love." 
Clearly, Bieber is still in the throes of wedded bliss, and his fans are getting to enjoy the creative byproduct of his union with Hailey Baldwin.