Justin Bieber Says Jesus Pulled Him Out of the Dirt
Some celebrities prefer not to discuss religious topics. On the other hand, Justin Bieber has made his Christian faith a part of his public image for the entirety of his career. From the outside, some fans thought Bieber was a Christian whose faith was uncomplicated.
However, Bieber has said his journey as a Christian hasn't always been easy. He told Zane Lowe of Apple Music he was often exposed to bad examples of Christianity. Here's how his faith has evolved over time, and how it's impacted him.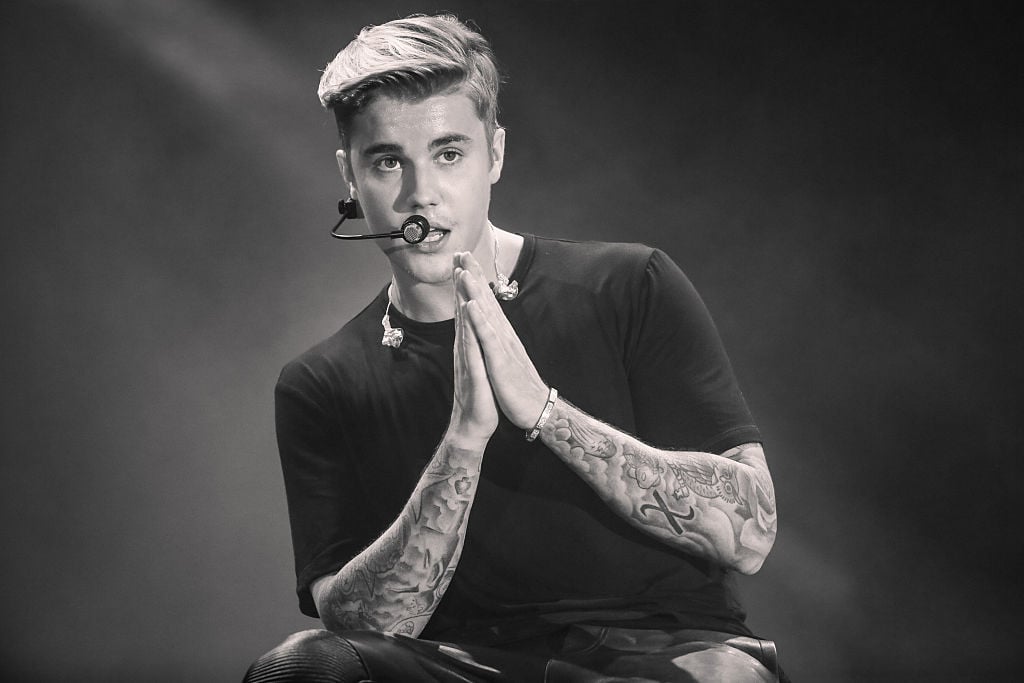 How Justin Bieber's faith has changed
According to Fox News, Bieber told Lowe he has always put his faith in Christ. However, he said that doesn't mean he was turning away from sin. Bieber decided he needed to take a "deep dive in [his] faith." He credited his abandonment of alcohol, drugs, and promiscuity to his "perception of who Jesus really was."
He feels Christ was not a religious elitist. He says Christ was "in the dirt." He also credits Christ for finding "me in my dirt and pull[ing] me out."
Although he credits his faith for a change in his behaviour, he does not believe he can earn God's love through his own actions. In Protestant Christianity, people are saved through faith rather than any good deeds. Bieber's understanding of God's love reflects traditional Protestant doctrines.
Discussing his conception of God's love, Bieber said "God has already loved me for who I am before I did anything to earn or deserve it. It's a free gift by accepting Jesus, giving your life to him, and what he did is the gift. The forgiveness is the thing that we look at and we go, you know, I'm going to worship you, God, because you gave me something so good."
How his Christianity influenced his art and life
Bieber has yet to record an entire album dedicated to his Christian faith a la Kanye West or Bob Dylan. However, his religion has impacted his music to some degree. For example, his song "Mistletoe" is one of the rare modern Christmas songs to include some references to the holiday's Christian roots. The song features Bieber singing about the biblical Magi and the Star of Bethlehem.
The most overtly religious song in the Bieber catalogue is likely "Pray." The uplifting power ballad sounds a lot like contemporary Christian music. The track includes lyrics about praying for the less fortunate. Bieber told MTV the song came from his heart.
The experience of writing "Pray" inspired Bieber to donate some of the proceeds from his album My Worlds Acoustic to a charity called the Children's Miracle Network. He said "I wrote 'Pray' thinking I wanted to help others and I feel like I have a responsibility to do so. What is the point of doing all this if you can't make a difference in others' lives?"
Not all of us share Bieber's religious convictions. However, Bieber's Christian faith has inspired him to be more charitable. That's something we can all take some inspiration from.
Also see: Justin Bieber Remembers When 'Something Just Clicked' With Hailey Bieber