Justin Bieber's 'Sorry' Was Co-Written by a Star in a Totally Different Genre
Justin Bieber's "Sorry" is one of the most iconic pop songs of the 2010s, however, it was co-written by an artist who is not known for making pop music. In fact, Here's a look at what this famous artists had to say about Beiber — and why Beiber had some misgivings about "Sorry."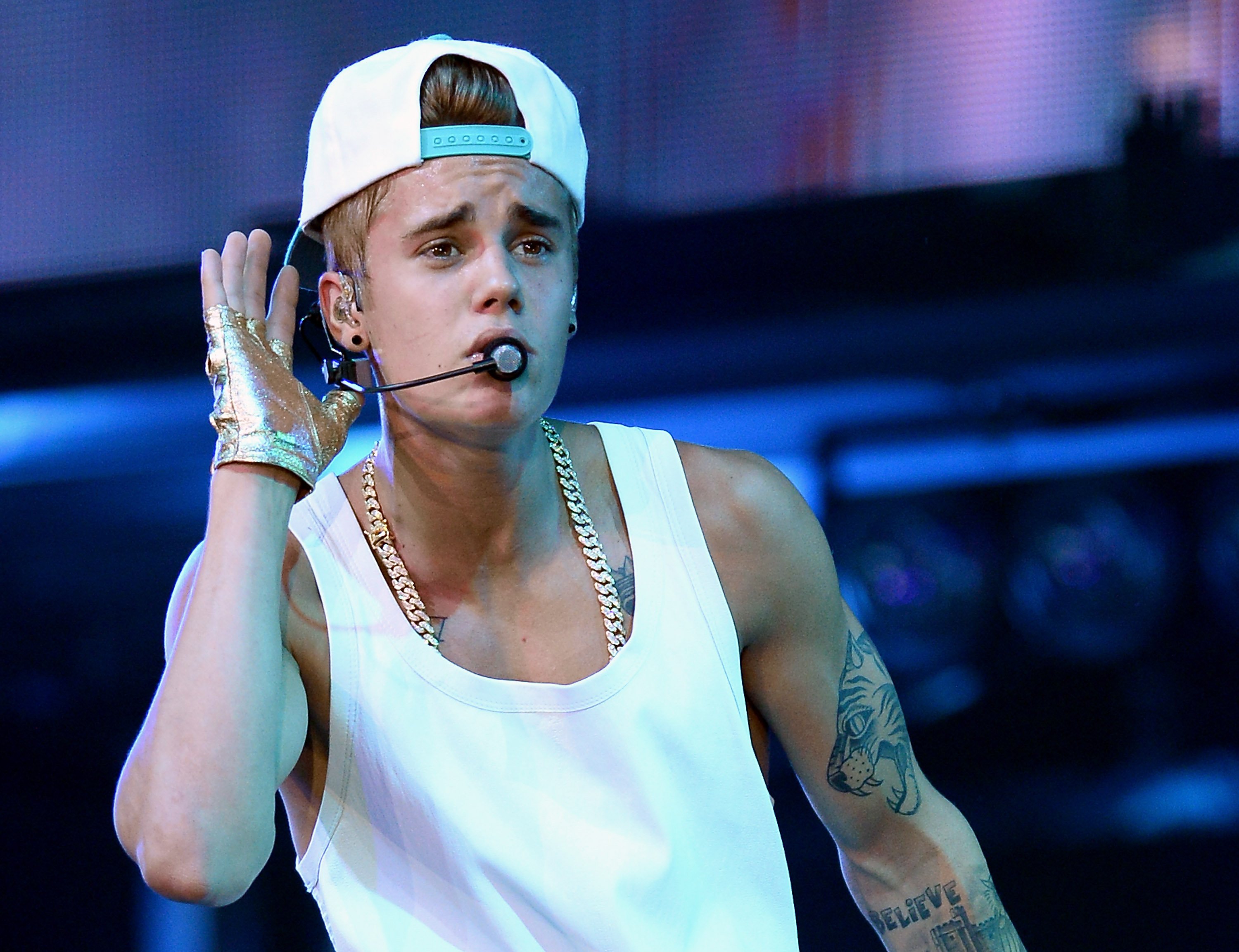 Why Justin Bieber thought releasing 'Sorry' was a bad idea
Firstly, a little background. In 2015, Bieber released his album Purpose. Purpose includes many of his most famous songs, including "Sorry," "Love Yourself," and "What Do You Mean?" The albums saw Bieber working with many of the most famous producers in the business, including Benny Blanco, Diplo, and Poo Bear. One of these producers became famous making music much different from Bieber's.
Skrillex is one of the most famous names in dubstep music. He was vital in popularizing the genre. While dubstep is an intentionally aggressive genre of music, Skrillex proved he could also make mainstream pop songs through his work with Bieber. Sone of the songs he made with Bieber for Purpose include "I'll Show You," "The Feeling," and "Sorry."
RELATED: Justin Bieber Got Upset When Ellen DeGeneres Asked About His 'Friend' He Brought on Vacation: 'Stop, You're Making Me Blush'
During an interview with NME, Skrillex explained how he created "Sorry" with Bieber and producer BloodPop — and why Bieber took issue with it initially. "Me and Blood [Pop] just gave Justin the beat and he wrote the melody and cut the vocals," Skrillex recalled. "He's still a pop star making pop music, but all the stuff I worked on with him had a sense of honesty about it. When you listen to his lyrics you can tell he's becoming an adult. All I did was just act as support for what Justin was saying and help keep it simple, and record good, memorable songs. He thought 'Sorry' was gonna be too safe. I told him it has a very refined simplicity about it."
Was Justin Bieber slacking off while making 'Purpose'?
There's a bit of a stereotype that mainstream pop stars are puppets who let producers take control of their music while mostly just sing. Did Skrillex have an experience like that with Bieber? "[Justin] spent hours perfecting it," Skrillex revealed. "He didn't slack off and go, 'F*ck it! I'm gonna be rich, famous and not give a sh*t."
How did the world react to 'Sorry?'
So how did "Sorry" pay off commercially? The track reached No. 1 on the Billboard Hot 100, becoming one of Beiber's biggest hits. In fact, it performed a lot better on the chart than any of Skrillex's songs. Skrillex's highest-charting single on the Billboard Hot 100 is "Where Are Ü Now," a collaboration with Bieber and Diplo which reached No. 8.
RELATED: 'The Ellen DeGeneres Show': Ellen DeGeneres Called Justin Bieber Out for Forgetting Where His New Neck Tattoo Is
None of his other singles have reached the top 20 on the chart. In addition, Purpose reached No. 1 on the Billboard 200. Skrillex is known for music very different from Bieber's, but the two made a successful team.