Justin Bieber's Worst Date Involved the Singer Spilling Spaghetti Over His Beau
Justin Bieber is one of music's biggest stars, a singer who rose to fame when he was only 16 years old. Bieber has lived out most of his life in the public eye and has been at the center of several high-profile controversies.
Notably, Bieber has been involved with several of music's biggest stars, including a longtime romance with Selena Gomez. These days, Bieber is happily married to his wife, model Hailey Baldwin.
Still, Bieber has opened up several times about his past in the dating game, including what he considers to be his worst date of all time. 
What is Justin Bieber best known for?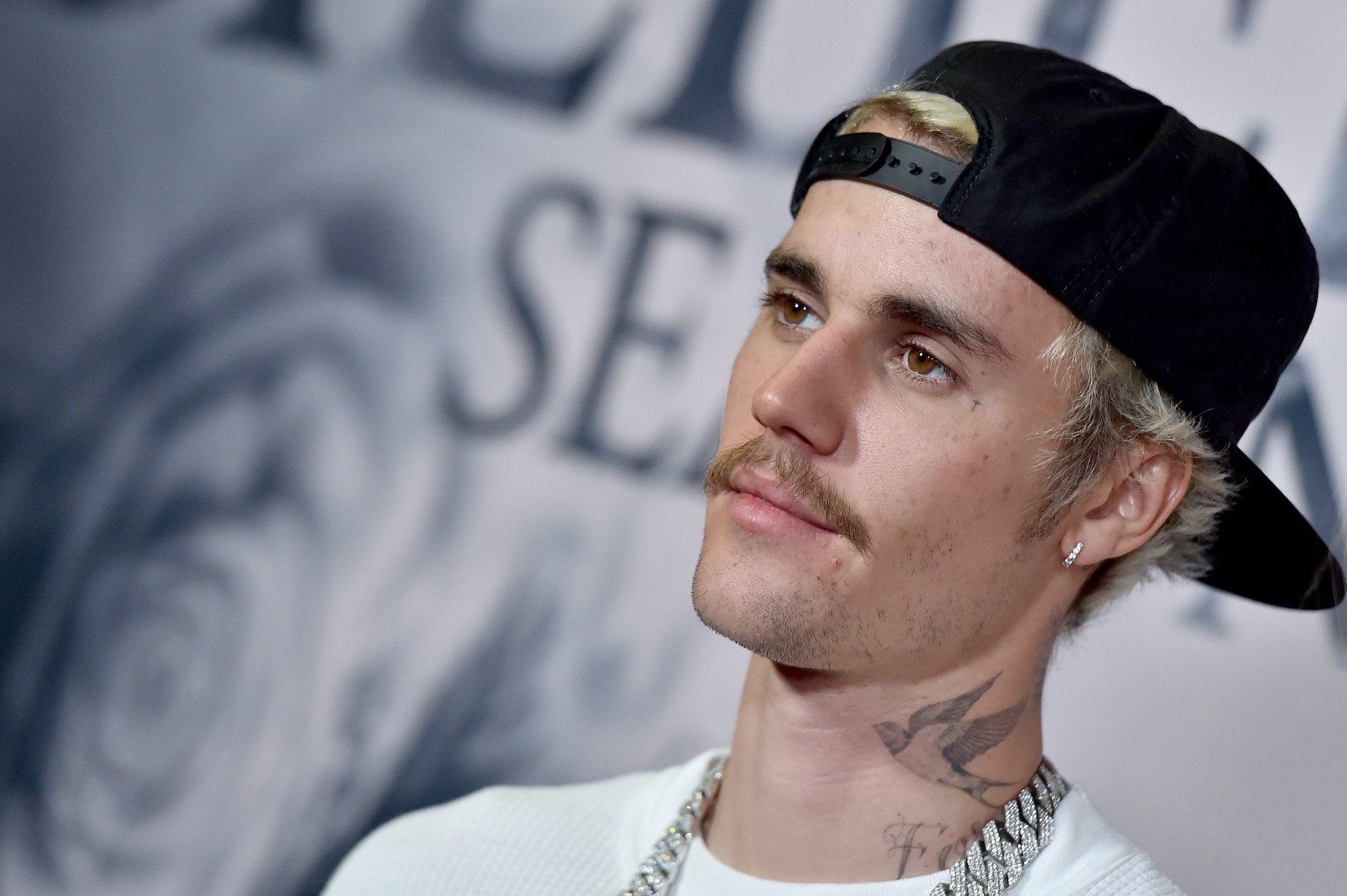 Bieber was born in Canada in 1994. When he was a young child, Bieber began performing and singing for friends and family, with various clips uploaded to YouTube.
When Bieber was 13 years old, he was discovered by noted talent agent Scooter Braun, and was signed to a record label in 2008. In 2009, Bieber's debut EP was released, prompting a slew of interest in the talented young man.
At the age of 16, Bieber released his debut album, My World 2.0. The album launched the hit single "Baby," and made Bieber a worldwide phenomenon. He began touring the world, selling out concert venues and earning legions of fans.
Over the years that followed, Bieber continued to record songs, including an acclaimed Christmas album that remains a fan-favorite to this day. These days, Bieber is one of the world's best-selling musical artists and has been honored with a slew of awards and nominations, including a Grammy Award. 
Justin Bieber is married
Bieber's personal life has been a hot topic with fans ever since he rose to fame at the age of 16. In 2011, Bieber embarked on a long-term, on-again, off-again relationship with singer Selena Gomez. The two split in 2012 but got back together again in 2014 for a couple of months before breaking up yet again. The two would reunite once more, in 2017, only to split for good in 2018.
Immediately after Bieber and Gomez split up in 2018, the singer started a hot and heavy romance with Hailey Baldwin, a friend of his for many years. In late 2018, only a few months after they picked up their romance, Bieber and Baldwin got married in a simple courthouse ceremony.
One year later, they tied the knot for the second time in a larger ceremony, surrounded by their family and friends. They are together to this day and have opened up about their marriage on several occasions, chatting about their high-profile relationship. 
What was Justin Bieber's worst date ever?
Well before Bieber was a married man, he was active in the dating game. Once, he admitted that he's had some truly terrible first dates in his life — with one in particular standing out.
"I took a girl out for a first date to an Italian restaurant and spilled spaghetti all over her," the young singer revealed to Girl's Life. "It was terrible and embarrassing. She never went out with me again."
Bieber did not reveal the name of the girl that he had embarrassed so badly, leaving his fans to wonder about the identity of the mystery date.