Justin Duggar's Fiancée's Family is Already Proving They're Close With Josh Duggar's Wife, Anna Duggar
Jim Bob and Michelle Duggar have 19 kids. Now, even their youngest kids are growing up fast and prepping for marriage.
Justin Duggar is engaged at just 18 years old, and his fiancée, Claire Spivey, is well-liked amongst the whole family. It seems Claire's mother, Hilary Spivey, is even starting to get along quite well with Josh Duggar's wife, Anna Duggar. Here's what happened on Instagram to prove the ladies are getting close.
Justin Duggar and Claire Spivey are engaged
RELATED: 'Counting On': Justin Duggar's Fiancée Claire Spivey Confirms That They Dated in Secret for Months
Fans know the Duggars well for their quick engagements at young ages, as their courtships are typically just a few months long. Justin appears to be following this trajectory as well. He announced his engagement to Claire shortly after turning 18, and it came just two months after they initially told fans they were beginning to court each other.
There is nothing comparable to finding the one you are meant to spend your life with," the couple told Us Weekly on Nov. 16. "We know we have found that in each other. We cannot wait to be married and are looking forward to a life together of faith in Christ, love for one another and happiness!"
It seems some Duggar family critics think Justin and Claire aren't being totally truthful about their engagement. After the couple announced their plans to tie the knot, some Reddit users suggested they were actually engaged for longer than they let on.
"They have probably been engaged for even longer and took pictures last week to announce once he turned 18," a Reddit user suggested. "We know that they don't go public with a courtship unless marriage is a given."
Claire's mother is commenting on Anna Duggar's Instagram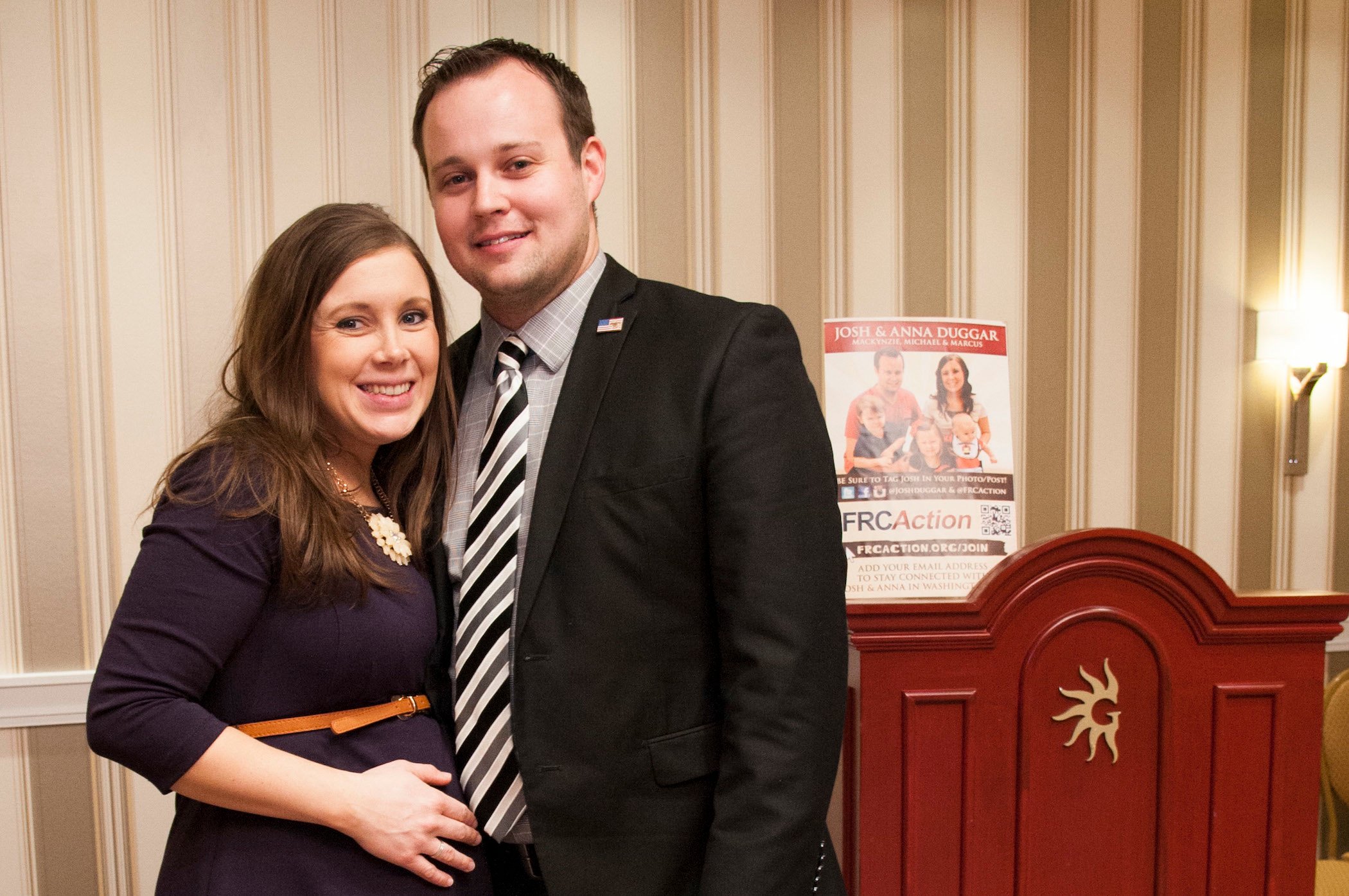 It looks like Claire's family is getting along quite well with the other Duggars. Many of Justin's siblings took to Instagram to congratulate him on the exciting news. And Josh's wife, Anna, has had some playful correspondence with Claire's mom, Hilary, online.
"At a glance there Anna I thought y'all were hiding cigarette butts in your tree!" Hilary commented on Anna's Instagram post of her Christmas tree covered in Nerf darts. To that, Anna responded with several crying-laughing face emojis.
Some critics think this sort of interaction proves both Anna and Hilary are lonely and hoping for friendship.
"Their husbands are gone all day, leaving them without anyone age-appropriate to talk to," a Reddit user wrote. "Everyone's bestie seems to be their sister or 'sister-in-love.'"
Some think Hilary Spivey's interaction with Anna is rude
While Hilary was clearly trying to make a joke of Anna's Christmas tree, some Reddit users think Hilary didn't have to make the dig.
"This kind of seems like Hilary is low-key throwing shade at Anna," another Reddit user wrote. "Like thinking that even at a glance equates to thinking there is a chance someone in Anna's household smokes, which I would assume would be a scandalous no-no to them."
"Yeah, the joke didn't make sense and suggested A N N A would smoke around her kids," yet another commented.
"I know it's her attempt at a joke but telling your future relative that their tree looks like it's full of cigarettes is … a choice," another critic added.
We're sure Anna didn't take it too personally, as she's close with all of her Duggar in-laws and likely wants to be friends with Hilary as well. We'll keep an eye out to see if Anna and Hilary have even more interactions online to grow their budding friendship.
Check out Showbiz Cheat Sheet on Facebook!