K-Dramas Can't Win an Emmy — Except for This 1 Exception
Television series like 'Ted Lasso,' 'Cobra Kai,' and 'The Boys' meet the criteria for the 2021 Emmys, but K-dramas and foreign language series are ineligible due to one rule.
The 2021 Emmy Awards gives recognition to some of the most talked-about television shows of the year. The Emmys cover everything from lead actors, supporting roles, costuming, and outstanding series in different genres. Set rules and guidelines determine what is eligible for a nomination. The Emmys look at the premiere time frame the on-screen work needs to follow. There is another rule that limits particular series from eligibility. The Emmy Awards foreign-language content rule makes it difficult for K-dramas to be included, but this does not rule out the possibility for fans to see a drama in the running for a coveted Emmy.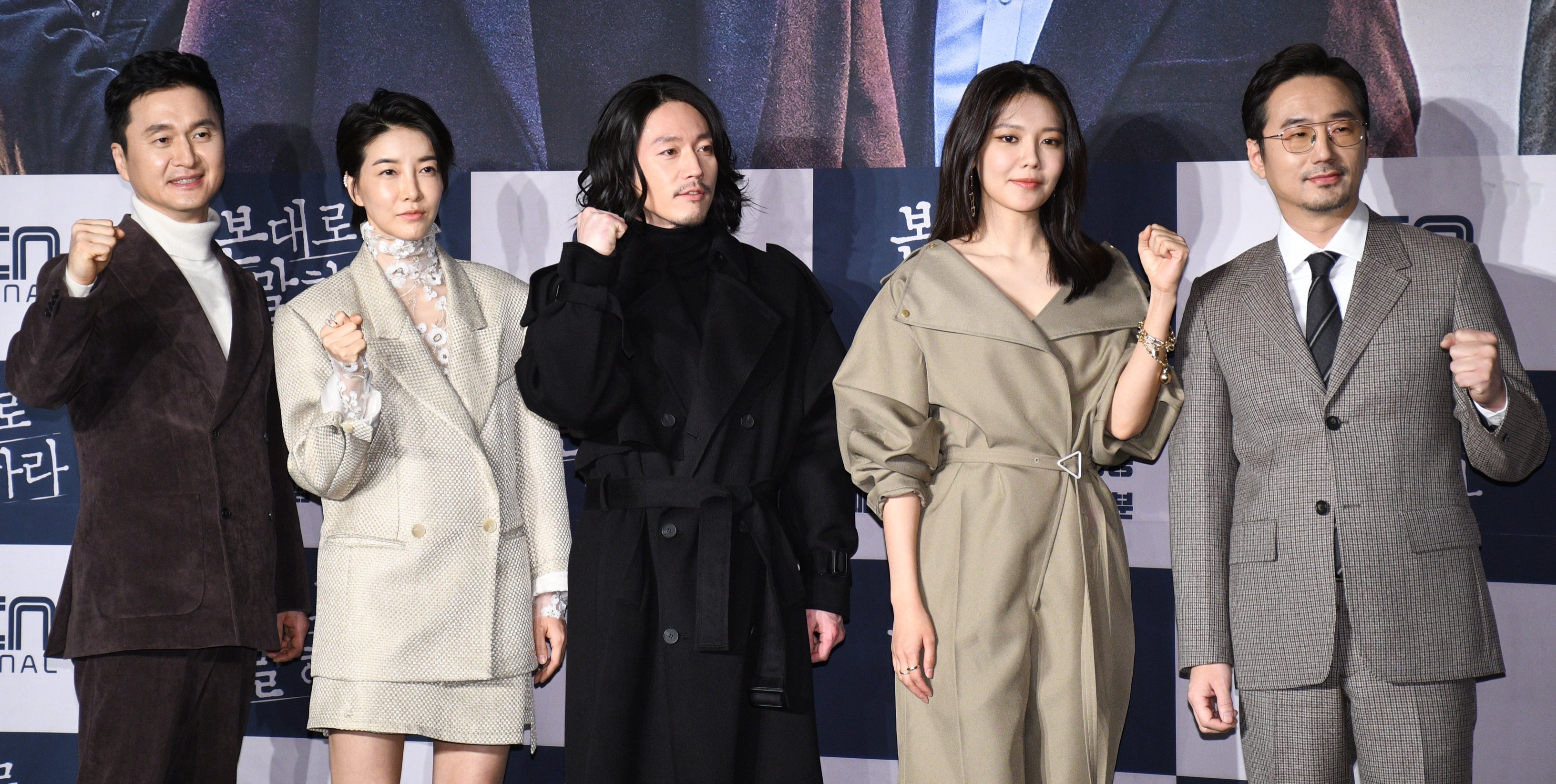 Television shows need air within a certain time frame to be eligible
TV fans are often disappointed to see some of their beloved series not make it to the Emmys nominees list. There is a clear answer as to why. According to Deadline, for the Emmys 2021, a series needed to have aired its episodes between June 1, 2020, and May 31, 2021. The rule is standard every year. The coronavirus (COVID-19) pandemic caused many well-known shows not to be eligible for a nomination.
Shows like The Marvelous Mrs. Maisel did not start production until late January due to COVID-19. It would have been eligible for the Emmys if the series had begun filming per its original scheduled date. The time frame rule plus the pandemic has many notable and fan-favorite series sidelined until 2022. Succession, Euphoria, Barry, Curb Your Enthusiasm, and Stranger Things are among the series that did not make the deadline.
K-dramas are only eligible if produced in conjunction with an American company
The Emmys have another rule that limits particular series from being eligible for a nomination. K-drama fans may have wondered if a Korean television series can make the cut and how. The answer is yes, but there are a few guidelines it needs to follow. According to Indie Wire, a foreign television series is ineligible for the Emmys. Any series produced and aired in another country does not fit the Emmy criteria. But, there is a loophole.
A K-drama can become eligible if "it's the result of a co-production (both financially and creatively) between U.S. and foreign partners." The K-drama must also be created with the intent to air on American television. There is one major hiccup that might not allow K-dramas to appear on the list of Emmy nominations. A majority of K-dramas air on Korean cable television. While many dramas are Netflix or Viki originals, they simultaneously air on Korean public networks like tvN or MBC.
'Vincenzo' and 'Mouse' are a few K-dramas that fit the Emmy time frame criteria
K-drama fans had a good year of outstanding dramas in 2021. Netflix original dramas skyrocket to success taking over the Top 10 list on the streaming platform. Vincenzo enamored fans with its innovative take on a comical crime story. The 2021 K-drama stars Song Joong-Ki in the lead role. Park Joo-Hyung (Song) was abandoned as a child and adopted by an Italian family. He later joins the mafia and is taken in by the leader of the Cassano family. Joo-Hyung leaves his old life behind and takes on the name Vincenzo. Vincenzo becomes a ruthless and feared consigliere but flees to Seoul after his adoptive father's death.
He returns to Seoul to retrieve his vast fortune but finds himself in trouble when a conglomerate company illegally takes ownership of the building where he stashed it. Along with the success of Vincenzo was the tvN crime thriller drama Mouse. A novice police officer joins forces with a detective to solve a series of murders by a serial killer. In their investigation, they question who the real culprit is.