K-pop Fans Around the World Celebrate Taemin's Birthday
On July 18, Taemin turned 28 years old in South Korea and 27 years old internationally. One of the most talented singers and dancers in K-pop, Taemin has been captivating fans since he debuted with SM Entertainment's SHINee in May 2008. Since midnight KST on July 18, the singer has been trending on Twitter as K-pop fans around the world celebrate his birthday in different time zones.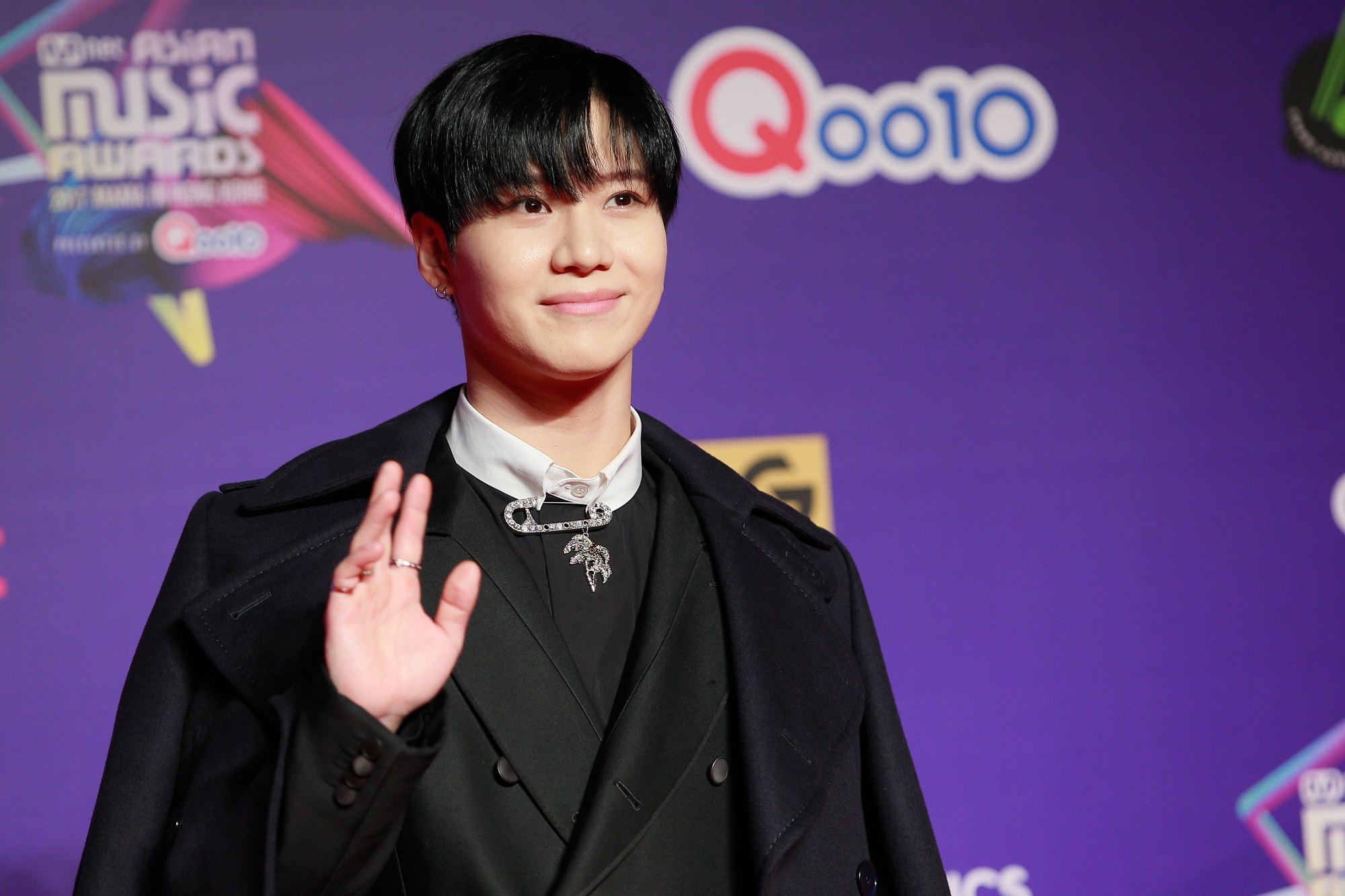 Taemin first debuted in 2008
Having a talent for dance, Taemin debuted with SHINee when he was just 14 years old in 2008. He then made his solo debut on Aug. 18, 2014 with his first mini album titled Ace. The EP features six songs: "Ace," "Danger," "Experience," "Pretty Boy," "Wicked," and "Play Me."
To this day, his first EP remains iconic. In a 2019 segment with SuperM for Teen Vogue, Taemin cited the impact "Danger" had on his life.
"When I first started to dream about becoming a singer, I always envisioned that one day, I'll be on stage myself," he said. "Then I made my debut with SHINee. Even though we made so many great memories together, it was my dream, and the opportunity arose. So with 'Danger,' fans were able to get to know me better. It was an opportunity that really solidified my identity."
RELATED: How the Friendship in SuperM Has Grown Since the Group Debuted
Taemin is one of the most influential K-pop idols
Since his solo debut, the singer continued releasing solo albums in Korean and Japanese and promoting with SHINee. In 2016, Taemin released his debut studio album Press It. A little over a year later, he released his second Korean-language studio album Move.
With this album, Taemin insisted that "Move" be the lead single to break gender stereotypes and express himself in the way he wanted. To do this, he worked with Japanese choreographer Koharu Sugawara and the music video for "Move" featured a team of female dancers.
"My aim was to find a middle ground, mixing both masculine and feminine movements into the choreography together. My body shape is like that of a dancer's, it's not too masculine or overly muscular and I wanted to take advantage of that," he told Billboard. "I wanted to break the idea of what male performers are supposed to show, what performances girl groups are supposed to show. I really wanted to break those labels, showing that dance is a form of art."
To date, the music video for "Move" has over 46 million views on YouTube. In February 2019, he released an EP titled Want. Later that year, he debuted in SM Entertainment's K-pop group SuperM, which became the first K-pop group in history to debut at No. 1 on the Billboard 200 chart.
Fans celebrated his birthday on social media
On Twitter, Taemin posted a letter in the form of a voice recording on SHINee's official Twitter page thanking fans for their support. Shawols and K-pop fans also filled Twitter with birthday messages for the singer.
"happy birthday to the kindest and most hardworking soul. we love you taemin! you'll always be such a precious light in our lives," one fan tweeted.
"To the man who is responsible for me being the messy ShaWol that I am today, a happy happy birthday! Lee Taemin, we are so proud of the man you are," wrote a Twitter user.
"it's an international holiday, y'all. it's taemin's birthday. happy birthday to the best boy in the world," tweeted a fan.