Kacey Musgraves' 'Star-Crossed' Film Included an Appearance From This 'RuPaul's Drag Race' Winner
Grammy Award-winning artist Kacey Musgraves is back with another album and a new film, titled Star-Crossed. This production features a few surprising faces, though, from Schitt's Creek star Eugene Levy to Haunting of Hill House's Victoria Pedretti.
There's even an appearance from one of the RuPaul's Drag Race winners. Here's what we know about this Paramount+ exclusive production.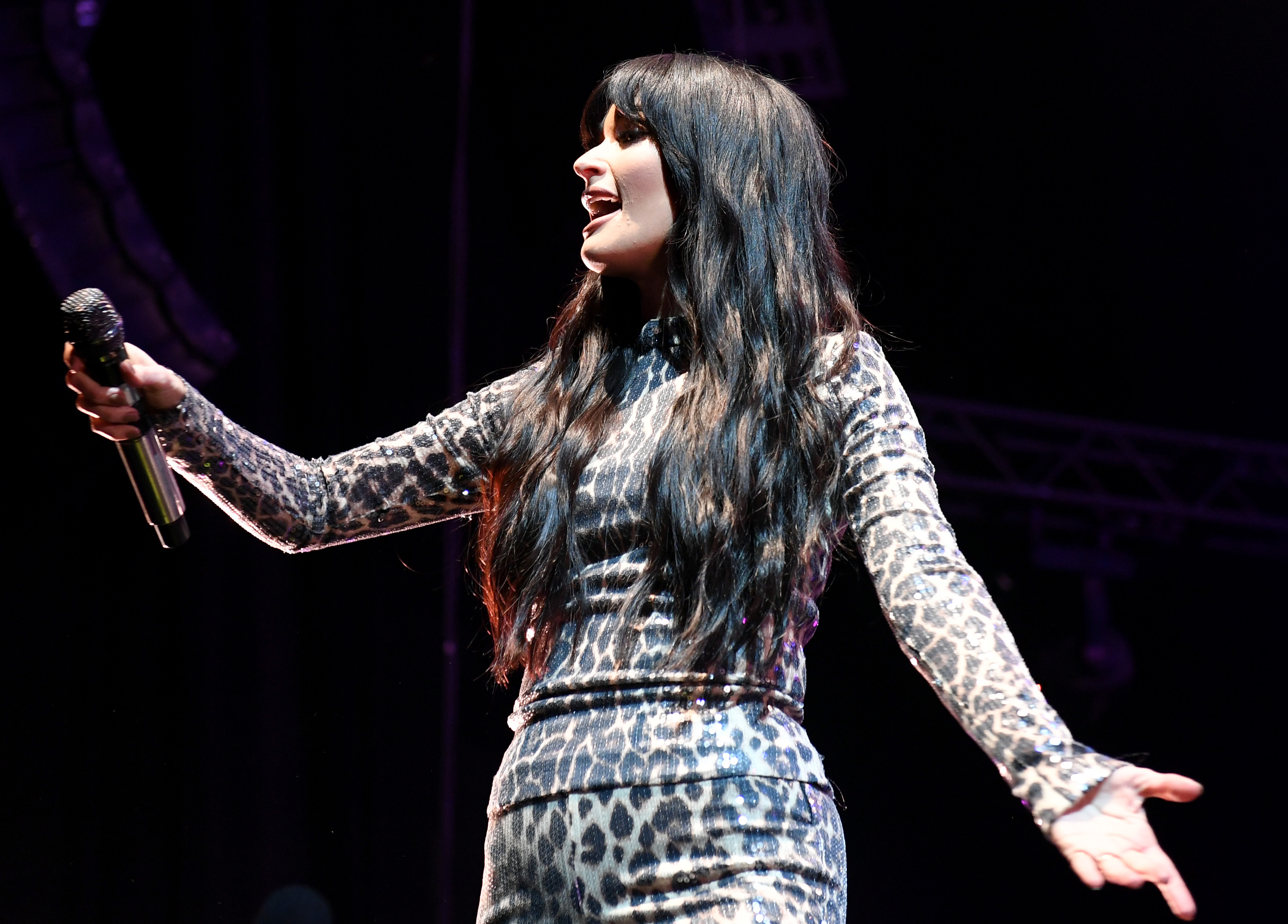 Kacey Musgraves released her 'Star-Crossed' album, in addition to its film production
Fans first caught a glimpse into this release with songs like "Star-Crossed" and "Justified." After months of anticipation, Musgraves debuted her full-length album Star-Crossed, detailing the real-life divorce between Musgraves and Ruston Kelly.
This country-pop artist also released a film of the same title complete with celebrity cameos, iconic outfits, and new characters created by the artist. Even before this release, Musgraves has been very outspoken in her support of the LGBTQ+ community, especially with songs like "Follow Your Arrow" and "Rainbow."
For her Paramount+ exclusive film, Star-Crossed, the artist featured a winner of the reality competition series RuPaul's Drag Race.
Symone from 'RuPaul's Drag Race' appeared in Kacey Musgraves 'Star-Crossed' film
This film featured appearances from several surprising celebrities. One of those cameos featured the winner of RuPaul's Drag Race season 14, Symone. Of course, some fans took to social media sharing their support for the drag artist.
"Told y'all things were coming," Symone tweeted in August 2021 following her appearance in the teaser. The former RuPaul's Drag Race contestant played a role in the video for Musgraves' song, "Simpler Times," as did artist Princess Nokia and Haunting of Hill House actor Pedretti.
In this scene, the celebrities appeared alongside Musgraves in Mean Girls-inspired outfits, strutting through the mall. They quickly changed to robber-esque outfits and crashed a bridal store. This video was also posted to YouTube, becoming one of the top trending clips on the platform in the process.
Kacey Musgraves had an appearance on 'RuPaul's Drag Race'
This wouldn't be the first time Musgraves shared her support for the drag community and RuPaul's Drag Race in particular. For one episode of RuPaul's Drag Race: All-Stars 4, the artist appeared as a guest judge alongside RuPaul and the other hosts.
During one of her live performances, Musgraves appeared alongside Monét X Change and Trinity the Tuck. The two winners danced for the song "High Horse," complete with sparkling crowns and scepters.
"If you're here tonight it means you are missing out on the season finale of season 4 of RuPaul's Drag Race: All-Stars," Musgraves told the crowd at Los Angeles' Theatre at Ace Hotel before introducing the winners. "Tonight we have not one but two queens!"
The Star-Crossed film is available for streaming exclusively on Paramount+. The album itself, however, is available on most major music streaming platforms, including Spotify and Apple Music.
RELATED: Celebrities That Love 'RuPaul's Drag Race' as Much as You Do