Kaia Gerber Just Wore a Wedding Dress Down a Runway After Pete Davidson Split
Kaia Gerber and Pete Davidson are no longer together, but Gerber just turned heads after wearing a wedding dress down the runway.
We've been keeping up with Pete Davidson's dating history since his engagement to Ariana Grande. While the Saturday Night Live star and the pint-sized singer couldn't make things work, Davidson has since moved on in a major way. His relationship with Kate Beckinsale had many scratching their heads — and when he started dating 18-year-old supermodel, Kaia Gerber, their followers grew concerned that it wasn't going to end well.
Gerber and Davidson only reportedly dated for a few months before they called the whole thing off. And Gerber hasn't said anything publicly about her relationship even after Davidson joked about it. Now, Gerber just hit the runway wearing a wedding dress — and the timing is causing a major scene.
Kaia Gerber and Pete Davidson have reportedly broken up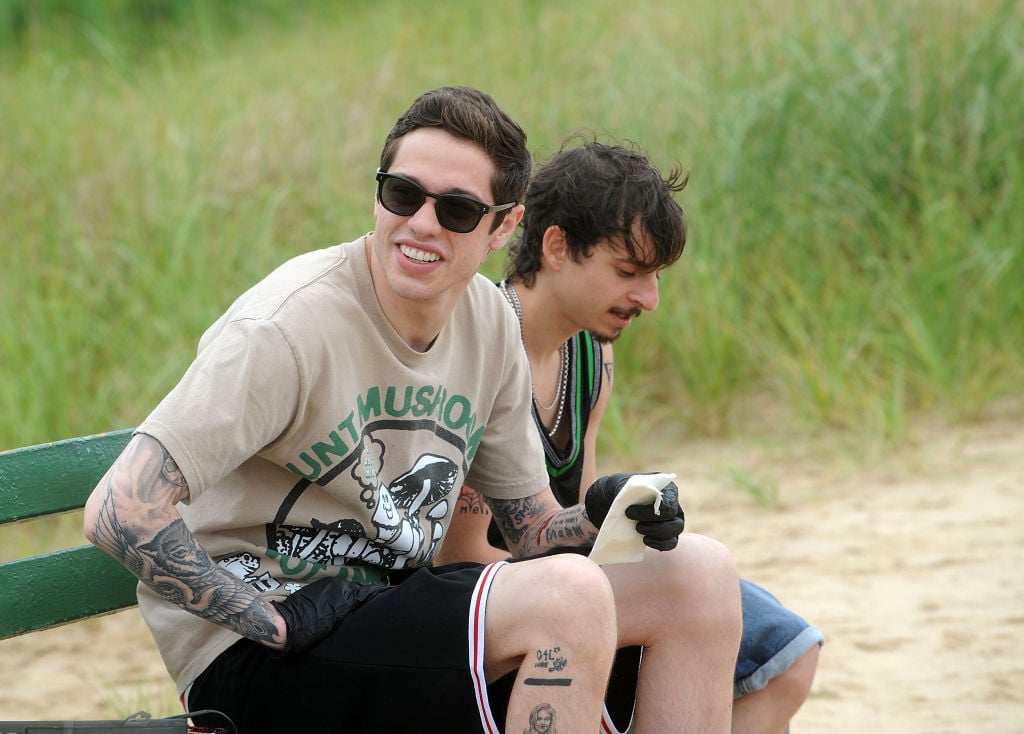 It seems Gerber and Davidson first connected after both walking the runway for Alexander Wang back in June 2019. While they appeared to keep things casual at first, it wasn't long before Davidson was spotted leaving Gerber's New York City apartment. And Gerber even started to attend some events with Davidson after they were officially a couple in October 2019.
While Gerber reportedly really loved Davidson's funny personality, they broke up shortly after Davidson made a joke on SNL about getting treatment for his mental health.
Davidson stated he was "going on a little 'vacation'" that his insurance company would be paying for. He then joked, "they take your phone and shoelaces … and you have roommates, but it still costs like $100,000."
Right around the 2019 holiday season, the media started reporting that Gerber and Davidson's romance was no more. E! News reports Gerber had a tough time being in a relationship with Davidson when he needed help. "What she saw happen with Pete was very concerning and scary for her. … She cares about Pete and wants him to get better," an insider alleged.
Gerber was allegedly looking toward a bright future with Davidson during their relationship
While Gerber and Davidson appear to no longer be romantically linked, we can't forget about all the reports claiming Gerber was quite excited about a future with Davidson. But that doesn't mean everyone was ready for this fantasy to become a reality. A source told Radar Online that Gerber's friends and family were concerned about how fast the relationship was moving.
"It's everyone's worst nightmare scenario, especially her parents," the source said. "Kaia's talking about Pete being 'The One' and quietly telling friends she can see herself growing old with this guy and having his babies. They're all over each other right now and it wouldn't surprise anyone if [a pregnancy] happens sooner than later."
We're not sure how true this really was, as we know Gerber values her modeling career and would have to take a break from this for children. Even so, the relationship appeared to go from the honeymoon stage to dire very quickly.
She turned heads in a wedding dress while walking the runway
Now that the relationship appears to be totally done, Gerber is back to focusing on her modeling. And her recent runway walk during Paris Fashion Week turned heads.
According to PopSugar, Gerber walked for Givenchy's Haute Couture Spring/Summer 2020 show — and she wore a stunning wedding dress complete with a huge veil. The dress itself had an off-the-shoulder top and plenty of lace detailing to make it a showstopper. And the timing of the wedding dress post-breakup certainly didn't go unnoticed by Gerber's Instagram followers.
"Pete loves a runaway bride," one of Gerber's followers commented on her Instagram post showing her in the dress.
"Bride in baby carriage moment ? Hmmmm," another questioned.
"It's called foreshadowing," yet another joked.
We're sure Gerber wearing the wedding dress had nothing to do with her recent split. Even so, fans are likely to speculate. And we're happy the model isn't letting the breakup get to her.
Check out Showbiz Cheat Sheet on Facebook!