Kaley Cuoco 'Cried All Night Long' After Losing Role to Kate Hudson
Kaley Cuoco she "cried all night long" after knowing she hadn't gotten the part in "Knives Out 2."
Rejection is hard for everyone. When people get passed up for a job opening, it can be a serious blow to the ego and confidence deflator. And the same frustration occurs in Hollywood when prominent actors get passed over for someone else for pivotal new movie roles.
Kaley Cuoco opened up about a recent rejection of hers. A role she was downright convinced was perfect for her ended up going to star Kate Hudson. And as Cuoco explained, it was a more than devastating rejection. She said she "cried all night long" after knowing she hadn't gotten the part in Knives Out 2.
Here's what else Cuoco had to say about her recent casting disappointment.
Who is Kaley Cuoco?
Cuoco is a California native who embarked on her acting career at the tender age of six, starring in commercials and dabbling in a little modeling. Her first major television role, as IMDb describes, came in the 1992 film Quicksand: No Escape, alongside heavy hitters like Tim Matheson and Donald Sutherland. She also played "little Ellen" on Ellen DeGeneres' television show, Ellen, in 1994.
Fans will also recognize Cuoco for her roles in feature films like Virtuosity (1995,) Picture Perfect (1997,) and Lucky 13 (2015.) She's also a proven stage performer, too, with productions like Fiddler on the Roof and Annie under her belt. But fans may recognize her most for her incredible portrayal of Penny on the hit CBS show, The Big Bang Theory.
What she had to say about 'Knives Out 2'
Cuoco admitted to having a completely emotional reaction to getting turned down for Knives Out 2. She said, "I was convinced [I had the part,]" she told Glamour. She even had her bags packed for Greece to begin filming. But then the news came that she had lost out on the role. And she didn't lose out to just anyone. She had been turned down for Hollywood powerhouse Kate Hudson.
Cuoco said she normally doesn't let official casting decisions get under her skin. After all, it comes with the territory. However, she was so sure she had this upcoming part and ecstatic about playing alongside Daniel Craig that when the rejection came, it was a monster blow to her ego and confidence.
She went on to admit that her devastation had her actually in tears. She said, "I cried, and I cried all night long." But as film-casting fate would have it, she got the call about another opportunity the next day for Meet Cute, a romantic comedy with Pete Davidson. She landed that part and said it's about "where you're supposed to be," even though she had felt "gutted" literally the night before.
A career on the rise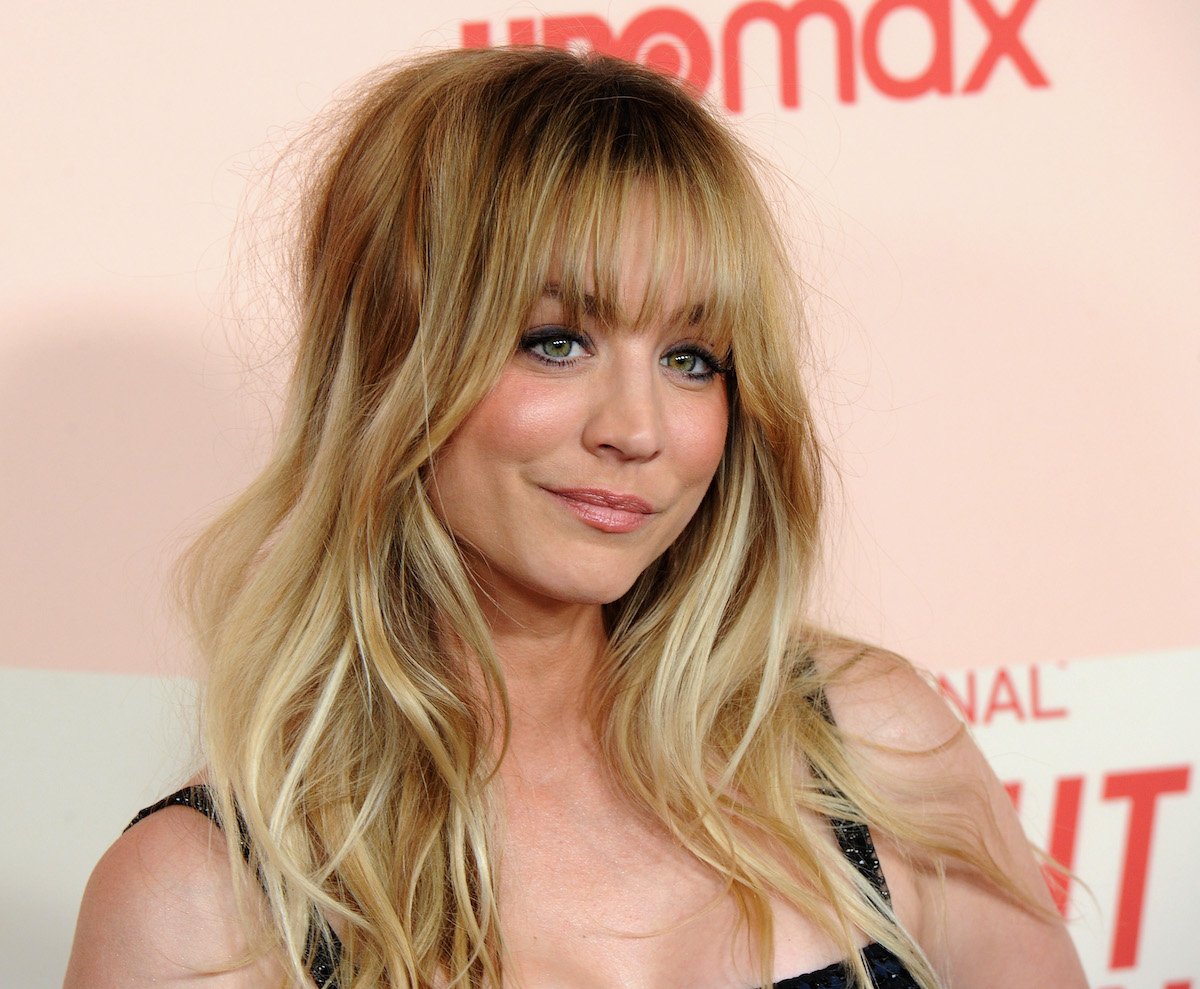 Cuoco isn't going to be in Knives Out 2. But she has plenty going on these days. She's currently playing the role of Cassie Bowden in the television series The Flight Attendant, a new fan favorite. And she just completed The Man from Toronto.
When Cuoco isn't acting, she's also a talented tennis player. In fact, she ranks high within the Southern California Tennis Association standings and is also a member of the regional amateur division team.
This latest casting rejection definitely had her down in the dumps. But it's clear that she's since moved on and has plenty of other projects on the horizon. Her attitude about fate and things happening for a reason may be the best way to keep a successful career in Hollywood these days.