Inside the Rumored Feud Between Kaley Cuoco and Margot Robbie
Anytime successful women work together, or on similar projects, rumors tend to swirl about jealously and bad blood between the pair. Unfortunately, most of this comes from sexism and stems from untruths. Currently, actors Kaley Cuoco and Margot Robbie have found themselves in the middle of feud rumors.
The actors have both seen major success from their various and very distinct projects. However, since they both play the same character in the DC Universe, there have been inclinations that they've been clashing.
Now, Cuoco is setting the rumors straight about where things stand between Robbie and herself.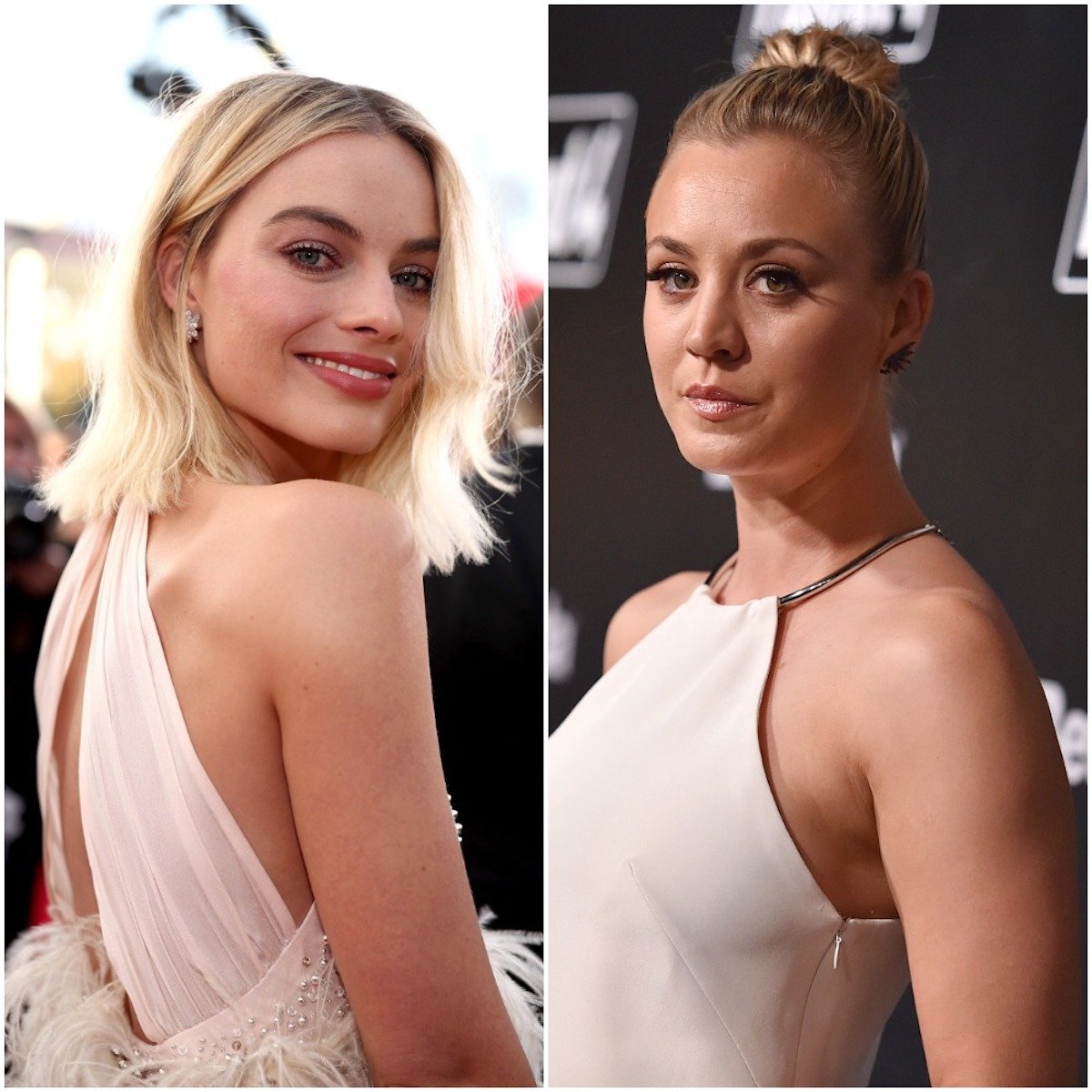 Kaley Cuoco and Margot Robbie both portray Harley Quinn
Cuoco gives voice to Harley Quinn in Universe's Harley Quinn animated series, which debuted in 2019. "When they called me a couple of years ago and asked, 'Do you want to voice Harley Quinn?' I was like, 'That could be kind of a fun side gig.' But this thing has become huge," she told Interview. "People love it. We're going into our third season. It's definitely different from the movies."
Meanwhile, fans will undoubtedly recognize The Wolf of Wall Street actor from her turns as Harley Quinn in Suicide Squad and Birds of Prey. She is set to reprise her role again for the Suicide Squad sequel, which is currently slated for release in Aug. 2021.
Tabloids spread rumors that Margot Robbie and Kaley Cuoco did not like each other
Though Cuoco plays the animated version of the DC comic anti-hero and the Australian actor has portrayed the live-action version of Harley Quinn, rumors swirled that the women did not get along at all.
Amid Comic-Con going virtual in July 2020, fans had hoped to see both actors on a panel about Harley Quinn together. However, despite there being no evidence, the tabloid Star reported that the women had refused. "They each balked," an alleged insider said. "Not only is there professional jealousy, but they also just don't like each other."
The tabloid went on to claim that that the women had even been trash-talking each other. Now, The Big Bag Theory actor is coming forward to set the record straight.
Kaley Cuoco just dismissed those feud rumors between herself and Margot Robbie
It turns out those feud rumors about Cuoco and Robbie couldn't be further from the truth. In fact, the women have never even met.
"When Harley became kind of a big deal and then when Birds Of Prey came out, there were all these stories that me and Margot Robbie were feuding," The Flight Attendant actor explained to Interview. "But I've never even met her. I love her."
Cuoco went on to explain the source of the rumors and why they are so absurd. She added,
There was an article that came out that said we would not show up together at Comic-Con. We refused to be on the same stage together. Neither of us was even at Comic-Con, okay? She's so cute.
It's actually sad that Hollywood continues to pit talented women against one another.