Kamala Harris Is a Member of the BTS 'ARMY' — Here Are Her Favorite Songs From the K-Pop Group
She's the first female Vice President, but she's also the first official fan of BTS to serve in the White House. ARMYs were surprised to find that when this public figure launched her official Twitter account, she followed the award-winning K-pop group.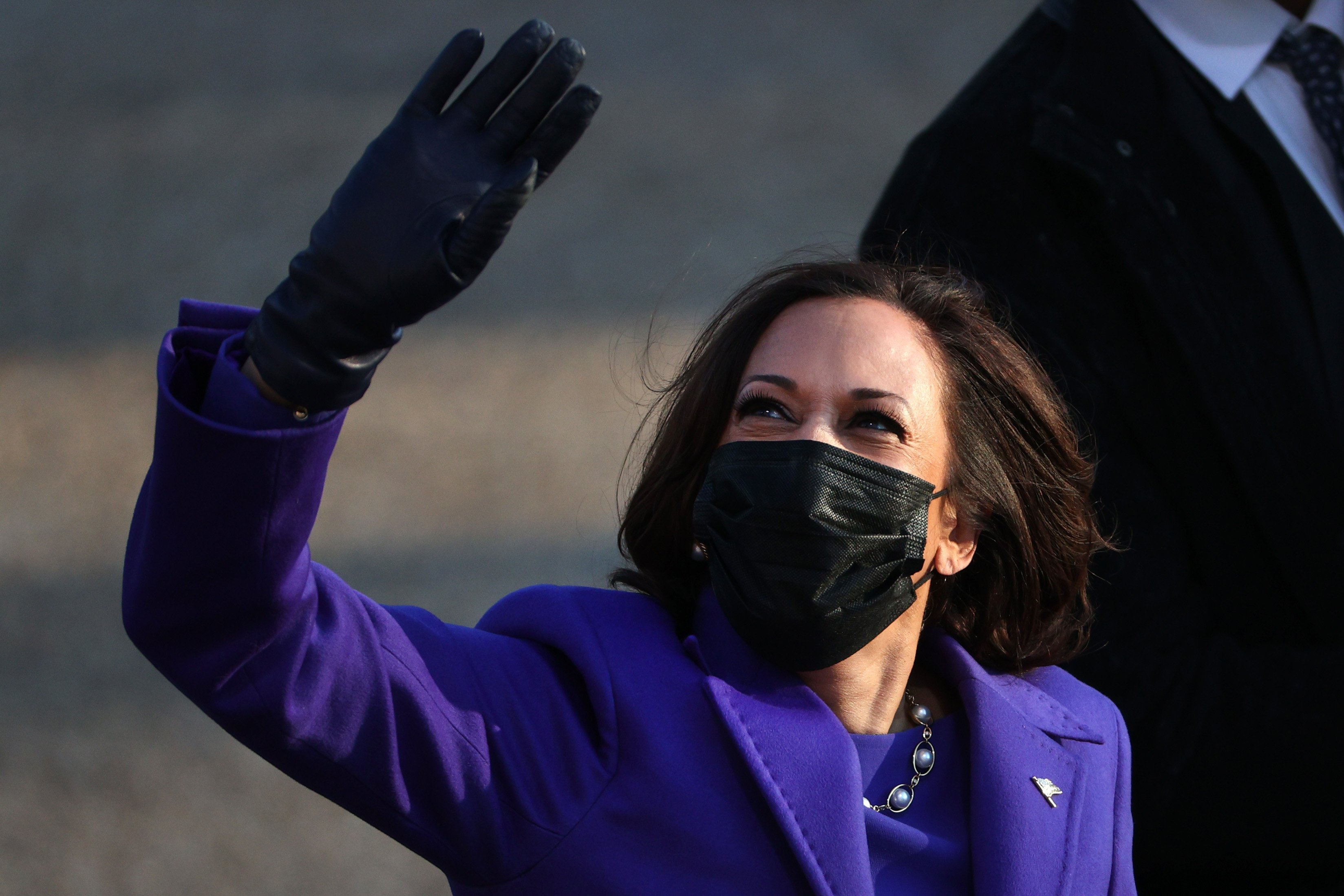 Kamala Harris' 'VP' Twitter account follows BTS
With the inauguration of Harris and Biden in January 2021 came new Twitter accounts for the President and the Vice President of the United States. One of the accounts that Harris follows is @BTS_twt, the official Twitter account used by the Grammy nominated K-pop group, BTS.
This new Twitter account includes follows of public figures like Karamo Brown of Netflix's Queer Eye, RuPaul of the reality competition series RuPaul's Drag Race, and Luke Skywalker himself, Mark Hamill. She also follows several political figures outside of the Biden cabinet. 
1 BTS Song is on Kamala Harris' summer playlist 
Some ARMY on Twitter noticed that Kamala Harris included one song by the boy band in her summer playlist. That's "Boy With Luv," off of Map of the Soul: Persona, which features the artist Halsey. 
However, the Vice President has yet to share her thoughts on the K-pop group. Fans will just have to wait to learn who her bias is. Fans did learn that one move from Former President Barack Obama inspired their song and music video "MIC Drop." 
"A mic drop is a sort of performance that former President Obama did last year at the end of his [Correspondent's Dinner speech,]" RM said of their hit during an interview with Billboard.
 BTS has a few celebrity fans
From John Legend's children to talk show hosts, even celebrities are fans of the biggest boy band in the world. Maria Canals-Barrera, also known as Theresa Russo from Disney Channel's Wizards of Waverly Place, shared her love for Jimin and his solo song "Serendipity."
"Oh my god, I love this song! It's so beautiful! Jimin is so talented – well, they're all talented. When he sang this I was like [shocked expression,]" she said in the Twitter video. "It was perfection. It's so well-rehearsed, every move, every note, it's phenomenal."
While stopping by The Tonight Show Starring Jimmy Fallon, wrestler and actor John Cena shared his appreciation for the K-pop group and the message that they send to fans across the globe. 
"So when I started to look at BTS, and listen to their music, I was originally drawn because there are rappers in that crew," Cena said. "And they use, on some of their intro tracks, and like bookend tracks, they use sick*** boombap beats, and they actually rap, so like yeah, I kinda like this is great."