Kamala Harris Swears By This Fitness Routine: 'It's About Your Mind'
As the Democratic vice presidential candidate, Kamala Harris deals daily with the unique pressure and stress of campaigning in such a high-stakes election.
Her fitness regimen is a crucial part of keeping herself on point and in shape. Here's how Kamala Harris does it.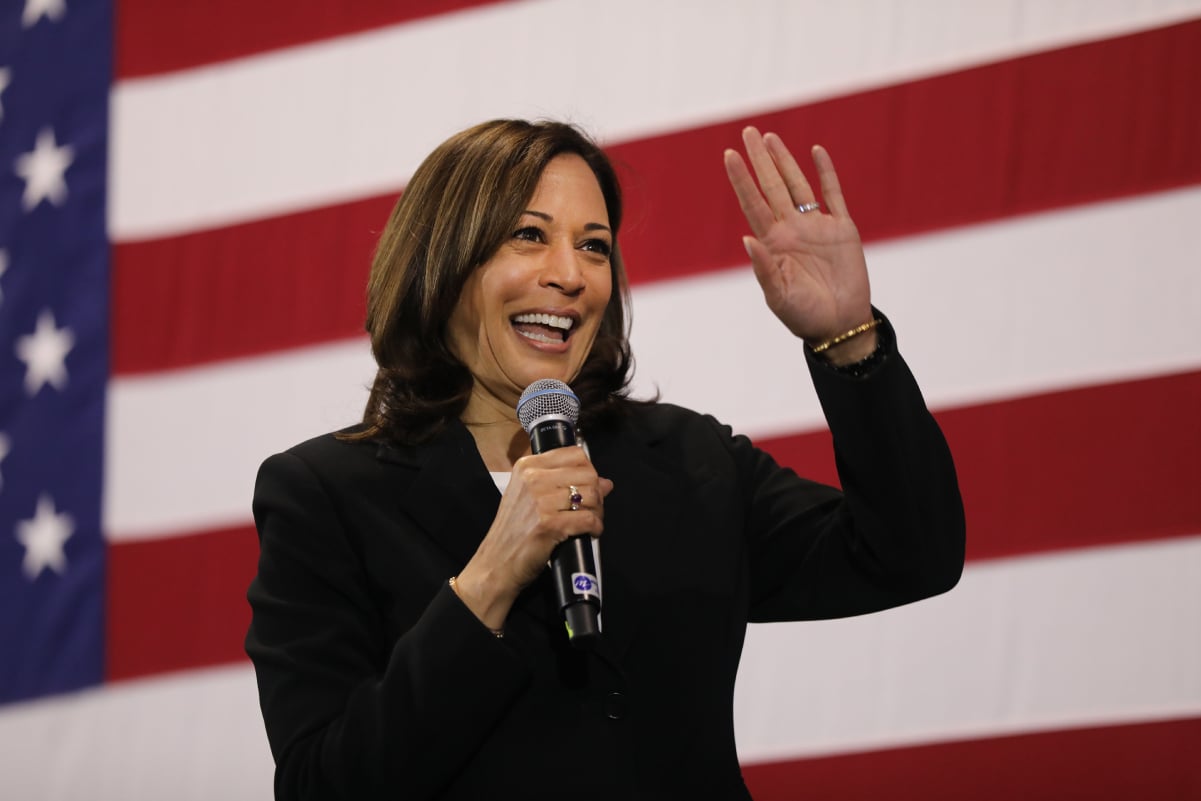 Her daily routine is pretty precise
It's all about routine for the former state attorney general for California. Harris, 55, told The Cut in 2018 that exercise and wellness have become a part of her day, akin to brushing her teeth. It just happens because she makes it happen.
"I work out every morning," the stepmom to two said. "Usually it's half an hour on the elliptical or SoulCycle, and on the weekends Soul Survivor [a longer SoulCycle class]. Sometimes I swim if it's not going to create an issue with my hair. Then I get ready."
One would think someone who loves cooking as much as Harris does would whip up an omelette in the mornings, but the California senator has enough on her symbolic plate to deal with. Her breakfast of choice, then, makes perfect sense.
"I usually stand at my kitchen counter eating some kind of Raisin Bran in almond milk while I look at my schedule for the day," Harris said. "It's the generic Raisin Bran that I get from the grocery store — I try to not have a lot of sugar in it. I have tea with honey and lemon and then I'm out the door."
Kamala Harris finds balance through self-care
The California-born Harris makes it an intentional point not to get herself lost in the days' obligations and duties, telling Lenny in 2015 that it's important to "work out and eat well."
"I can't say how many women I've mentored in college. I say, 'Are you working out every morning?' No. Then I say, 'You've got to work out.' It has nothing to do with your weight," she said. "It's about your mind. I work out every morning."

"Only half an hour. That's it. Every morning, I don't care what time. It gets your blood flowing. It gets your adrenaline flowing. I believe in eating well. It's not fanatical. Eat good food. Make sure you've got good vegetables."
The activity Kamala Harris says refreshes her most
For someone as busy as the running mate on a presidential ticket, a simple hobby is necessary to unwind. Harris finds a respite from the stresses of the day in cooking. And in reading about cooking, as she explained in conversation with Lenny.
"I cook," she stated. "I've been on this Indonesian kick recently. There's this little Indonesian market in LA. It had all the good stuff. I have a little herb garden. I'm all about herbs."
"I'll bring them to the office and share them with people. I read cookbooks to relax when I don't have time to actually cook. When I'm in California, every Sunday is family dinner that I cook."