Kanye West Dictated How Kim Kardashian West Dressed — Is She Returning to Her Pre-Kanye Style Since Divorce?
Kim Kardashian West's divorce from Kanye West is shaping every part of her life, even down to her style choices. The go-to styles of Kardashian West back in 2006 appear to be coming back now that West is no longer dictating her fashion. It seems that Kardashian West's iconic glam styles and revealing selfies that made her famous are making a comeback in 2021.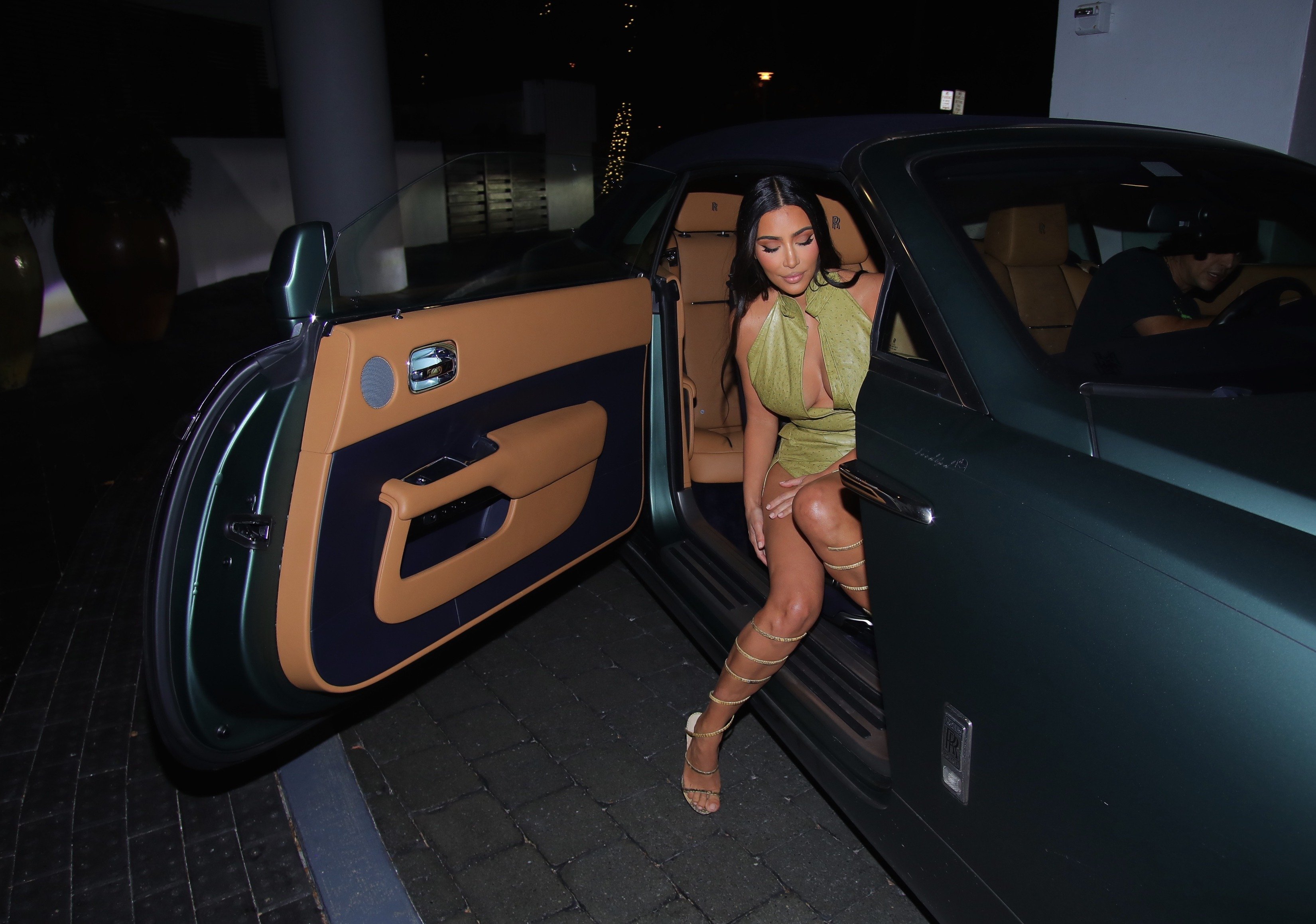 Kim Kardashian West's style before she met Kanye
Before Kardashian West met West, she had a very obvious style. At the beginning of her fame in 2006, the valley girl donned Paris Hilton-esque monochromatic tracksuits, busy patterns, bright colors, and a lot of glitz and glam. Keeping Up with the Kardashian fans watched as Kim's style subtly changed with the trends up until around 2012 when she started dating West. 
Kanye's influence on Kim's fashion choices
Kardashian West famously revealed to Daily Mail that after they started dating, West cleared out Kardashian West's closet and gifted her with a brand new wardrobe of designer clothes he picked out for her. The SKIMS co-founder said that West thought she had "the worst style." Kardashian West explained that after the closet raid, she only had two pairs of shoes left. She said that a lot of the clothing and shoes had sentimental value to them, so seeing that they were gone made her cry. This explains why Kardashian West quickly went from wearing bold colors, chunky belts, and bright makeup to wearing muted colors in materials like spandex, latex, and mesh.
While she claims that his total makeover wasn't mean-spirited, she was definitely shaped by his influence in all parts of her life from religion to her social media presence, but mostly with fashion. Kardashian West was grateful for West's help in becoming more of a fashion icon, saying, "He was the first person to really take a chance on me and he would teach me so much about the fits and cuts and how I should wear things."
Kim's signature style is coming back after her divorce with Kanye
The evolution of Kardashian West's style really took a turn after she married West, but now that the two fashion moguls are getting a divorce, is that having an impact on her clothing choices? Keeping Up with the Kardashians fans knows that West had a hard time with Kardashian West wearing risque outfits (Who can forget West's disdain for the 2019 ultra-corsetted Met Gala look?).
Kardashian West often conceded to West's wishes and even went as far as not posting as many selfies, especially risque ones. However, one of the first changes fans noticed after her divorce announcement is that Kardashian West is posting a lot more selfies again, going back to her pre-West social media style. She is not only wearing more colorful and revealing outfits, but she's also been posting pics of them. 
It's going to be interesting to see just how much Kardashian West's style is going to continue to evolve. Fans are eager to see what Kardashian West's style will become now that West is no longer dictating her choices.
RELATED: Kim Kardashian West Says She Still Has 'Love' for Kanye West Amidst Their Impending Divorce