Kanye West Accuses Kim Kardashian West of Kidnapping Their Daughter Chicago Amid Divorce Battle
Kanye West accused Kim Kardashian West of kidnapping their daughter in a recent Instagram post. The two stars have been feuding about their divorce and children on social media. Here are all the details.
Kanye West accused wife Kim Kardashian West of kidnapping their daughter Chicago as part of a contentious divorce battle played out on social media. Here's why the rapper said the reality star kidnapped their daughter and more details of their feud.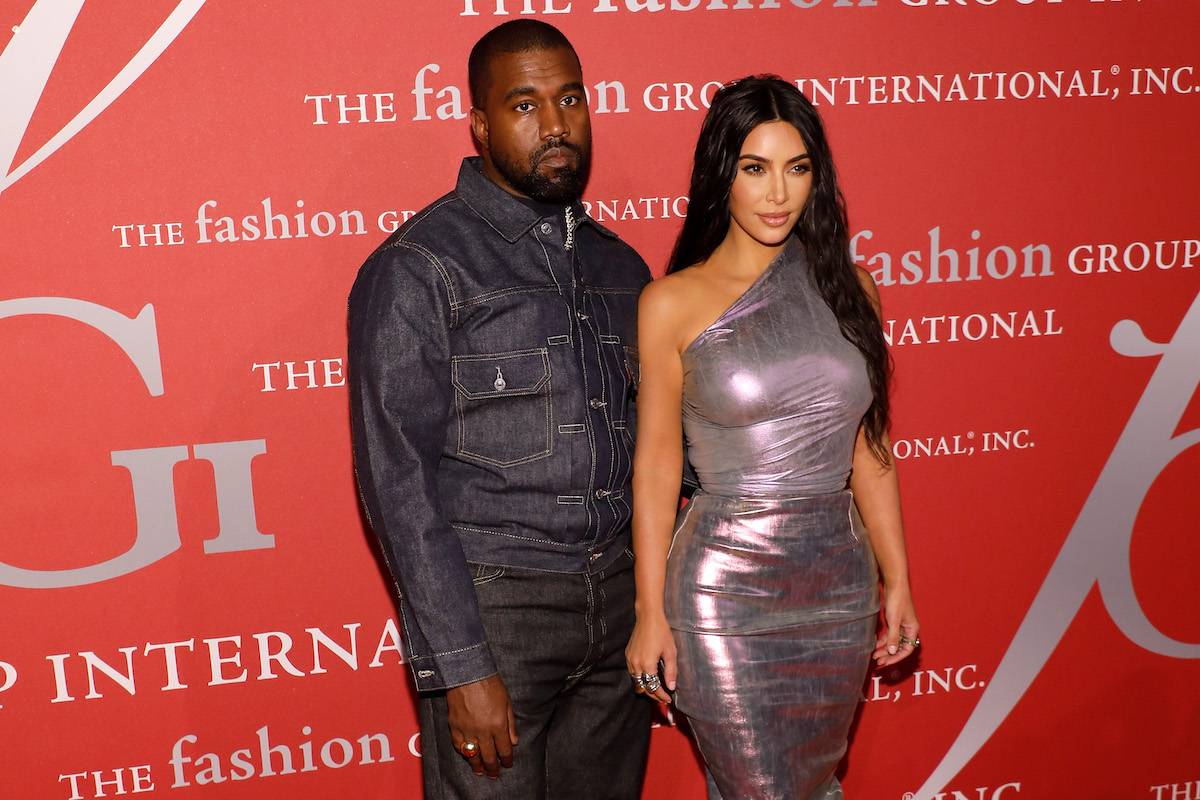 Kanye West and Kim Kardashian West have been feuding on social media about their oldest daughter North West's TikTok account
On Feb. 4, Kanye West shared a since-deleted Instagram post expressing how he felt about his oldest daughter, North West, being on TikTok. The post included a screenshot of 8-year-old North's face with the TikTok logo and her handle, @kimandnorth, clearly visible. 
"SINCE THIS IS MY FIRST DIVORCE I NEED TO KNOW WHAT I SHOULD DO ABOUT MY DAUGHTER BEING PUT ON TIK TOK AGAINST MY WILL ?" West captioned the image.
Kim Kardashian West quickly responded with a message in her Instagram Stories. "Kanye's constant attacks on me in interviews and on social media is actually more hurtful than any TikTok North might create," the Keeping Up with the Kardashians star wrote. "As the parent who is the main provider and caregiver for our children, I am doing my best to protect our daughter while also allowing her to express her creativity in the medium that she wishes with adult supervision – because it brings her happiness."
Kardashian West added that "divorce is difficult enough" on their children and that "Kanye's obsession with trying to control and manipulate our situation" is "only causing further pain for all."
She concluded by writing that she wishes to "handle all matters regarding our children privately."
Kanye West accused Kim Kardashian West of kidnapping their younger daughter Chicago
After Kim Kardashian West shared her Instagram Story, Kanye West fired back on social media. In a since-deleted Instagram post, the rapper accused his wife of kidnapping their younger daughter Chicago on her birthday. 
He posted a screenshot of his wife's Instagram Story message and captioned it with his response. 
"What do you mean by main provider ?"  West wrote (per Billboard). "America saw you try to kid nap [sic] my daughter on her birthday by not providing the address You put security on me inside of the house to play with my son then accused me of stealing I had to take a drug test after Chicago's party cause you accused me of being on drugs …"
The rapper previously shared that he hadn't been invited to his daughter's birthday party
The "kidnapping" that Kanye West was referring to was likely his daughter Chicago's recent birthday party. The Donda rapper publicly thanked Travis Scott for giving him the time and address of the event after claiming Kim Kardashian West did not invite him. 
On Jan. 15, West went on Instagram Live to share that he had not been invited to Chicago's birthday party. "I wasn't allowed to know where her party was, there's nothing legal that's saying that this is the kind of game that's being played," the rapper said into the camera.
He claimed that the Kardashian family wouldn't tell him the location of the party. "I did call Kim, texted nannies. I got on the phone with Tristan, he asked Khloé, won't nobody give me the address to my daughter's birthday party right now." 
Later that day, the rapper got back on Instagram to say he had attended Chicago's birthday party, after all. "Yo, I'm so happy right now," West said (via Page Six). "I just came from Chi's party, and I just gotta shout out to Travis Scott for sending me the address and the time and making sure that I was able to spend that birthday memory with my daughter to be there with the rest of the family."
A source told Us Weekly that the SKIMS founder was shocked by the rapper's claims that she didn't invite him to their daughter's event.
"There were always two parties planned for Chicago, which was Kanye's idea," the source said. "He was scheduled to celebrate with her at 4 p.m. today." 
The source also said that West was given the information about the party as soon as he asked. "Kim was shocked to learn that he released a video about not being invited to her party – that's not true and as soon as he asked to come he was given the location. He's at the birthday party."