Kanye West Announces a Collaboration With The Gap: Is It For Real?
Kanye West, the rapper turned business mogul, teased a collaboration with Gap earlier today. While some fans were unsure if Yeezy was serious or just playing games, it looks like the news is officially confirmed. In a monster, 10-year deal, West will be bringing his famed Yeezy brand to Gap, a fashion retailer that has struggled mightily in recent years to remain relevant.  
What is included in Kanye West's deal with Gap?
The announcement of a deal between West and Gap is a bit of a homecoming, although it is one that shocked the masses. According to The Cut, West worked in a Gap store when he was a teenager, long before he made it big in the music industry, then parlayed that success into the fashion world. West's new employment with Gap will be markedly different than the last time he received a paycheck from the fashion retailer. This time, he'll be designing an entire line of adult and children's clothing.
RELATED: Can Travis Scott's Collaborations With Nike Rival Kanye West's Yeezy Line?
The partnership, expected to last 10 years, may be a last-ditch effort by Gap to propel their brand back into relevancy. Whether or not that will work, remains to be seen, but a massive rise in the company's stock price indicates investors are excited to see what West can do for the brand. Could the company experience the same success that Adidas experienced after partnering with the unpredictable mogul to create sneakers? Gap is betting on it.
What does the deal mean for West's collaborations with Adidas?
West's most significant fashion brand focuses on sneakers. West, who has been working with Adidas for years, has among the most popular and successful sneaker brands in the world. Buoyed by early acclaim from celebrities, like Jay-Z, Yeezy sneakers generally sell out in minutes. Each release appears to bring more and more fervor from fans, and the hype doesn't seem to be dying out anytime soon. Even as other celebrities, like Travis Scott, enter the sneaker game.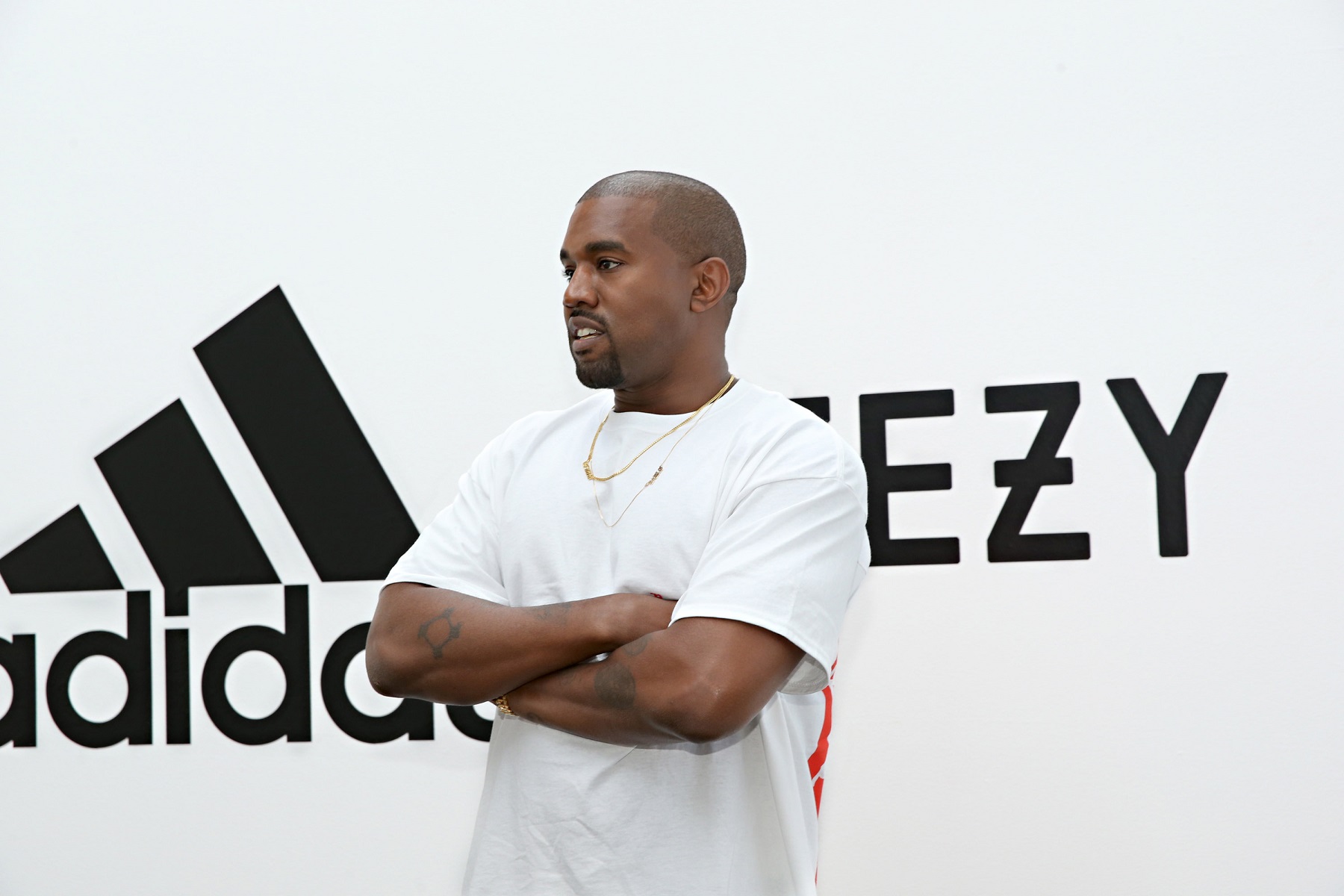 So, will West's deal with Gap mean the end of his sneaker relationship with Adidas? Absolutely not. West's contract with Adidas is active through 2026, according to Time, and there doesn't appear to be any plans for the collaborators to part ways. As it stands, West retains full ownership over the Yeezy name. That means he can work with Adidas and Gap under the same name, creating vastly different products.
Does Kanye West have additional projects in the works?
West's fashion line at Gap is expected to hit the shelves in the Fall of 2021. That may seem like it's far away for fans who want to get their hands on a West-designed t-shirt, but he has more on his plate than just his new partnership. West is also reportedly working on a makeup brand, at least that's what recent trademark filings suggest.
According to E! News, West filed for trademark protection for his Yeezy line that includes cosmetics and skincare products. West also has several sneaker releases coming up over the next 12 months. While some are merely new colorways of already existing models, Adidas will also be gambling with a couple of new prototypes, too.