Kanye West Temporarily Banned From Twitter — but It Wasn't for the Reason You Think
Kanye West tweeted a video of himself peeing on one of his 21 Grammy statuettes and images of his recording contracts, but that's not why he was banned from Twitter. Why did he urinate on the trophy? Why did he tweet over 100 times in one hour on Sept. 16? Why was West banned from Twitter? Let's take a look.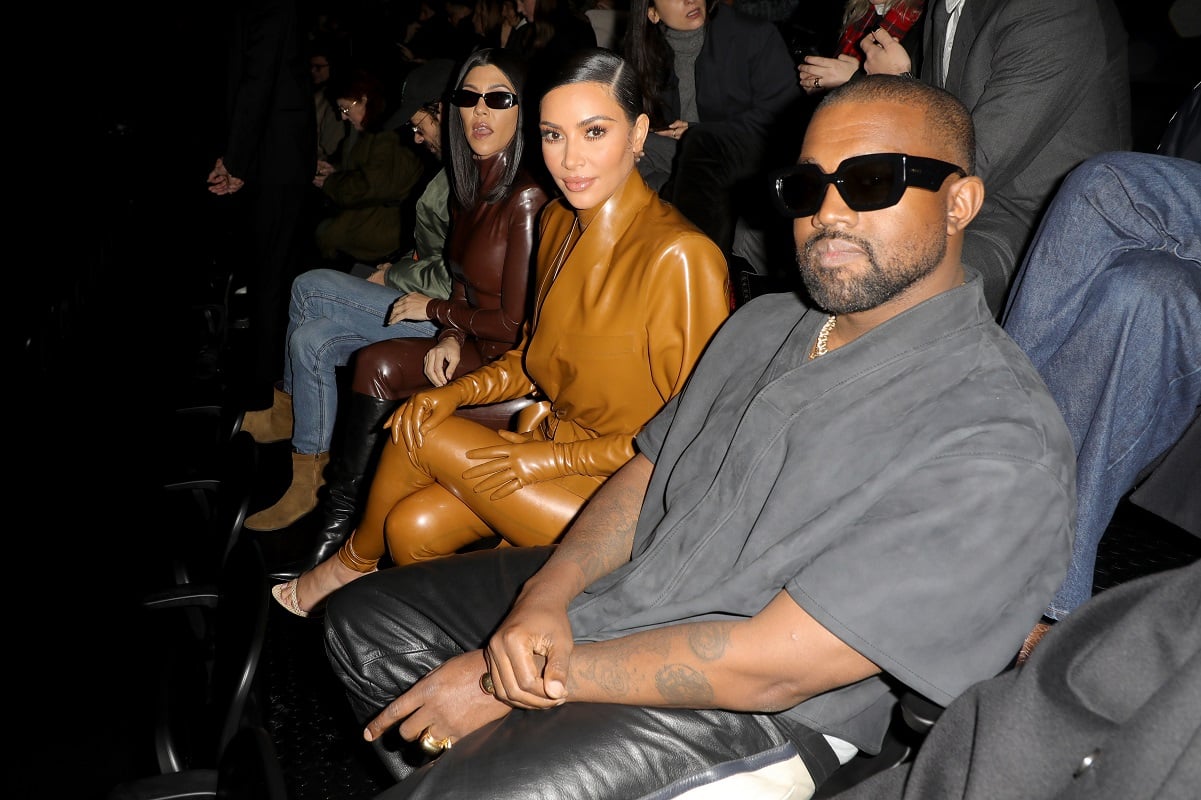 Kanye West tweeted images of his recording contracts
Before tweeting the peeing video, West posted a series of screengrabs from his Universal Record contracts. The PDFs would not load on Twitter, so he shared images of 10 documents, including a profit-sharing agreement and a recording agreement.
"Here are my 10 Universal contracts," West tweeted before the series of documents. "I need every lawyer in the world to look at these."
Before the images, he also shared a photo of a black sweatshirt that read, "Kim is my lawyer." He was referencing his wife, Kim Kardashian West, who is studying to become a lawyer.
RELATED: How Kanye West Makes His Money Now Will Shock You
He also shared several Bible verses and tweets demanding that the music industry simplify their overly complicated contracts.
Why did Kanye West pee on his Grammy?
After West shared the contracts, he uploaded a video of himself giving a golden shower to one of his 21 Grammys.
"Trust me," the rapper tweeted with the video. "I WON'T STOP."
RELATED: Here's Why Baby Yoda Was Named 2019's Most Googled Baby—Over Prince Archie and Psalm West
West rained on his trophy to demonstrate that he is not going to stop fighting for the rights to his music. He refers to the industry as "modern-day slavery." The star would like to own the masters to his songs and see "Black ownership in enterprise," according to TMZ.
"90% of the record contracts on the planet are still on a royalty," West tweeted following the video. "A standard record deal is a trap to NEVER have you recoup, and there's all these hidden costs like the 'distribution fees' many labels put in their contracts to make even more money off our work without even trying."
Kanye West was banned from Twitter
Following the contracts and the urination video, Kanye West was temporarily suspended from Twitter. However, it wasn't for any of those tweets. He was banned because he called a Forbes editor a "white supremacist," and tweeted the man's phone number.
RELATED: This Is How Kris Jenner Feels Toward Kanye West After His Latest Twitter Rant
West is not allowed to access his Twitter account until he removes the tweet sharing the person's private information. In the meantime, the social media platform has hidden the tweet from the public to protect the safety of the editor.
Twitter enforces it's rules by hiding tweets that go against their policy. West is locked out of his account until he logs in to remove the tweet. As of the time of this publication, the rapper has not regained access to his ability to tweet.