Kanye West Claims He's Now a Multibillionaire, Thanks to One Key Person In His Massive Yeezy Empire
Kanye West has long been one of the most polarizing and iconic figures in pop culture. His prolific music-making ability was what initially brought him mainstream notoriety, but he's recently been focusing the majority of his attention fashion and a long-shot presidential bid. 
West garnered significant wealth from his efforts as a rapper and producer, but his popular Yeezy apparel line, backed by Adidas, has been a huge moneymaker for him. After claiming he was millions in debt just a few years ago, West has managed to turn his finances around, with Yeezy currently valued at over $1 billion. Interestingly, West recently made a claim that the brand has actually made him a multibillionaire, far beyond most people's estimation of his net worth.
Kanye West earned significant wealth through his career as a rapper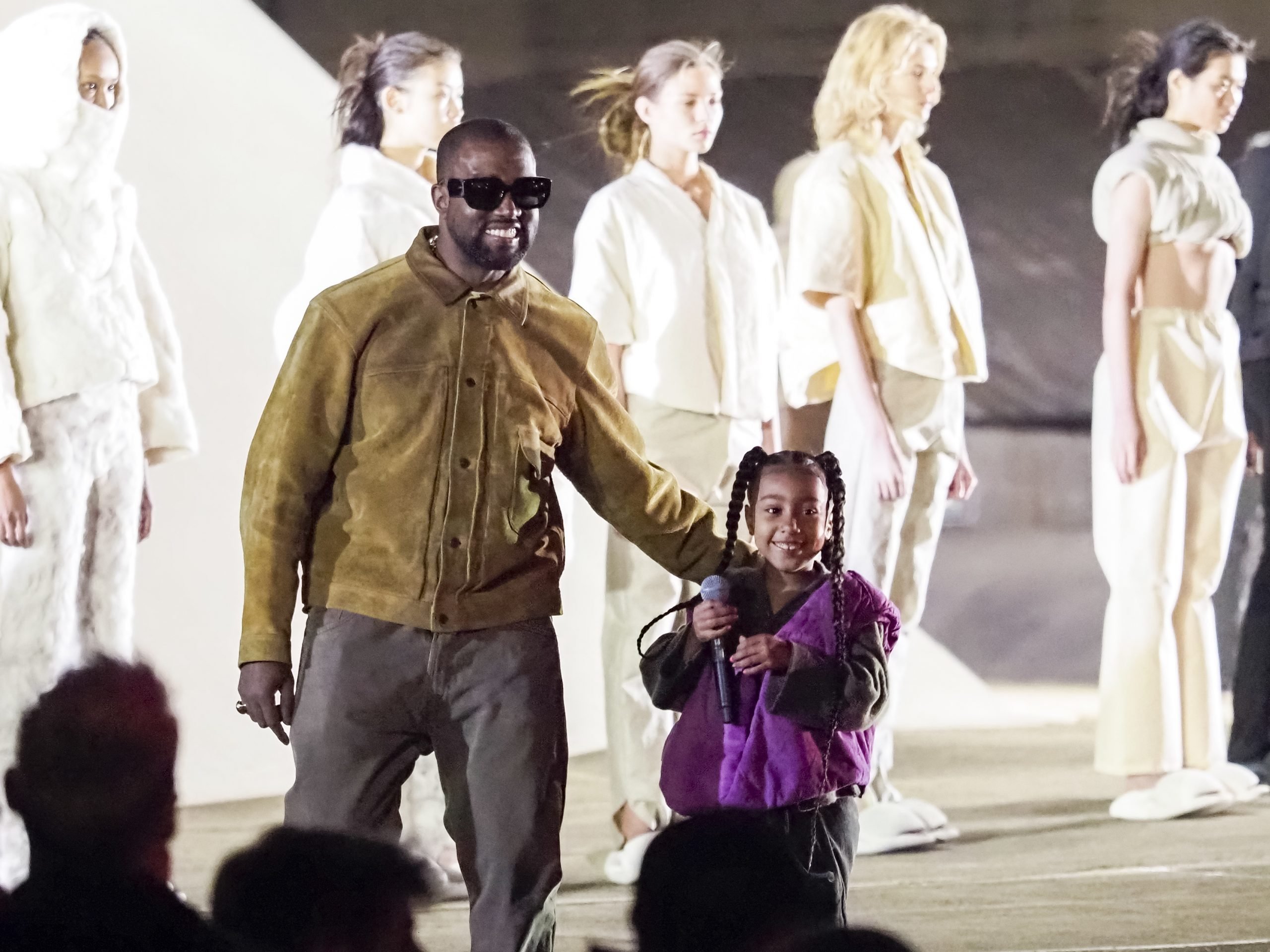 Although West is now known as a multihyphenate apparel mogul, he started his career as a producer. He made his bones as an in-house producer for Jay-Z's Roc-A-Fella Records, producing beats for some of Jay-Z's most notable records. After breaking through as a rapper with his debut single "Through the Wire," West shot to superstardom after a slew of successful album releases. 
During this period in his career, West was one of the highest-earning artists in the music industry. He earned over $30 million from his 2008 Glow In the Dark tour alone, according to Reuters, and split nightly earnings of $1.4 million with his mentor Jay-Z during their Watch the Throne tour. West also had several RIAA certified platinum albums and continued to produce for artists occasionally.
West transitioned into the fashion industry with his "Yeezy" apparel line
West initially had his shot at the fashion industry when he collaborated with Nike on the original Yeezy sneakers, most notably the iconic "Red Octobers." He also worked with Louis Vuitton to produce several "Jasper trainers," some of the most sought after shoes today.
However, despite his success with Nike, West's relationship with the brand soured after they failed to produce more sneakers with him. He moved on to Adidas and began producing the next line of the Yeezy brand, which included sneakers, hoodies, pants, and apparel. Since its launch, the Yeezy brand has been extremely successful and has become one of Adidas' most lucrative partnerships. 
Kanye West is a billionaire, but the details are complicated
According to Forbes, Yeezy's 2019 earnings were estimated to be close to $1.3 billion. Sources also believe that he receives a royalty of about 11% from Yeezy's sales, which would mean he earned over $140 million in royalties from Yeezy in 2019. The details of his partnership are not available to the public, so it's difficult to definitively state how much of the brand's earnings go to West himself. 
Despite Forbes' estimation that West's net worth is $1.3 billion, West recently made remarks that seem to contradict the number. He recently took to Twitter to thank Jon Wexler, former VP GM of Yeezy, for his years of service to the brand and claimed that Wexler had made him a "multi-billionaire" and brought Adidas to a $62 billion market cap.
It's unlikely that the public will ever know the exact numbers behind West's net worth, but one thing is for sure—he produces a product that millions of people across the world are very fond of.