Kanye West Delayed 'Anchorman' 2 Hours of Production Time for His 26-Second Cameo
The 2004 release of Anchorman: The Legend of Ron Burgundy led to a decade long obsession with the film. By 2013, the sequel, Anchorman 2: The Legend Continues, incorprated celebrity fan cameos, such as Kanye West. But, West's bit became a whole thing, halting production for two hours. Here's what happened.
'Anchorman' had a few cameos but Kanye West was a superfan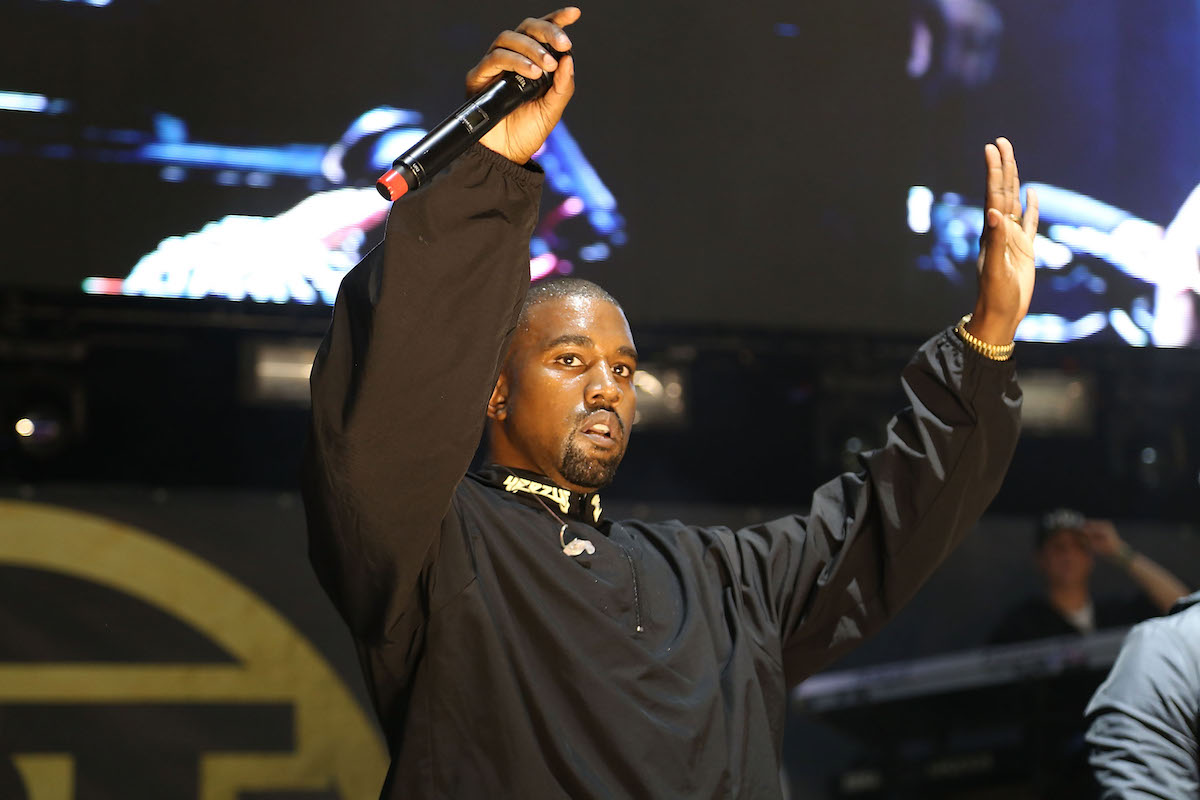 It's not only regular viewers that loved the Anchorman movies. Celebrities who watched the first iteration wanted to be apart of the second in any way possible.
Director Adam McKay told Baller Status that, for the majority, they landed the stars they wanted for the second Anchorman installment— such as Kirsten Dunst and other friends of McKay.
"We honestly got most of our wish list, but we did try for Bill Clinton, Oprah Winfrey and Barak Obama. Right away Bill Clinton's agent said no," he said.
"Oprah went back and forth with it, but said no too. The craziest thing is we were going back and forth with our connection in the White House, and they said [Obama] might do it. I don't know how serious they were, but if he did it, there is something wrong with that White House. I mean, we wanted him to do it, but there is no way it should happen."
That said, there was no bigger fan than West. He and McKay emailed back and forth about his possible participation in the sequel because he was such a fan of the first Anchorman.
The Yeezus creator agreed, but it didn't come without one major wrinkle.
Why West delayed filming for 2 hours
West is known for his extravagance but producer Judd Apatow hadn't anticipated how much input the rapper would want for his 26-second cameo in Anchorman 2.
"He played an MTV VJ. He shows up to shoot and he's supposed to wear a red Michael Jackson jacket," Apatow said via The Wrap as he was "summoned" to West's trailer.
"Kanye says there's a problem with his costume: 'Not good! The problem is this red jacket is like a first-instinct idea. Like the first thing you thought of, then you went on Google Images, and the first thing that came up, that's why you went with it!'" Apatow remembered West saying.
West proclaimed he would "'go on Google Images, and I'm going to look at one thousand images!' The whole time Kim Kardashian [West] never looks up from her phone. Two hours later, he walks out of his trailer wearing the red jacket we picked and goes, 'I guess this is fine.'"
The hold up took two hours from film time but Apatow said it comes with the job of working with a creative genius. After the snafu, West spoke of his (then) project, Yeezus, which, everyone heard a little too much of before West's departure.
Will Ferrell said 'Yeezus' was on full blast during West's time on the set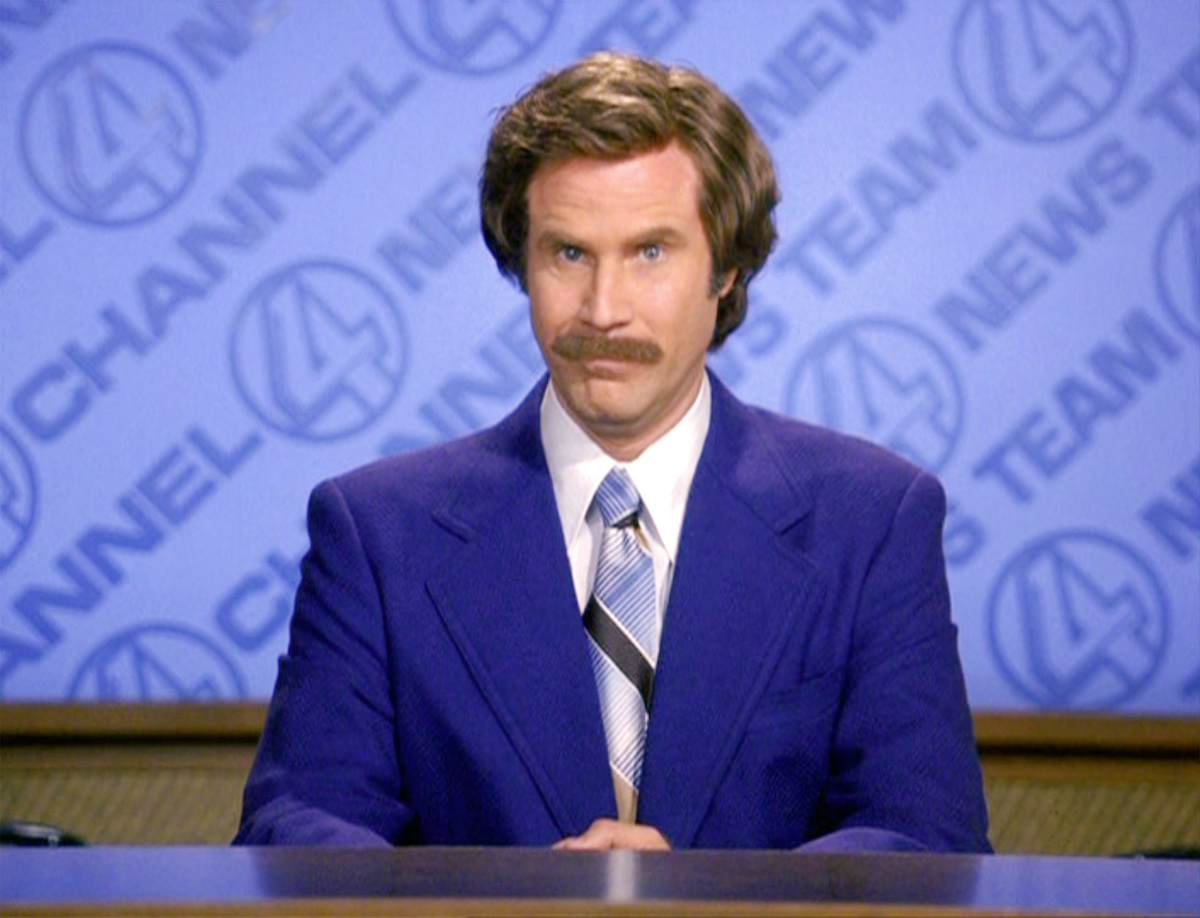 Will Ferrell, who played Ron Burgundy, spoke of his experience on the set with West and that impending Yeezus album.
"It was very surreal to have Kanye — who's such a big fan of comedy — in our movie hanging out for two days," he said via The Huffington Post. "He was playing the new tracks a lot — over and over. Even when you're trying to film, he's playing the tracks."
Ferrell joked he was too afraid to ask West to cut the music adding, "we got a scared 18-year-old intern to ask him to turn them down."
Both Ferrell and McKay had stories about West hanging around the set after filming his scene.
"He even showed up for an extra quarter of a day where he had no speaking lines," McKay told MTV. "He was just kind of in the group fight sequence, and he was having so much fun that he came back to do that."
Even with two lost hours, Anchorman 2 wrapped (eventually) and West left with a few new Yeezus fans.