Kanye West Demands Apology From Billie Eilish Over Travis Scott Diss
Billie Eilish recently stopped her show to help a fan struggling to breathe. Kanye West is now saying he won't perform at Coachella unless Eilish apologizes to Travis Scott for her comments following the Astroworld tragedy.
Kanye West said he wouldn't perform at Coachella unless fellow headliner Billie Eilish apologizes to Travis Scott. Here's what happened and why the Donda rapper thinks Eilish owes Scott an apology. 
Billie Eilish recently stopped a show to help a fan who couldn't breathe
On Feb. 5, Billie Eilish stopped her show in Atlanta, Georgia. The singer paused her Happier Than Ever tour concert to help a fan struggling to breathe. 
Eilish approached the fan from the front of the stage and asked (per People), "You need an inhaler?" The 20-year-old singer turned to her crew, saying, "Do we have an inhaler? Can we just grab one?"
The "Ocean Eyes" singer kept fans calm and discouraged them from crowding the distressed fan. "It's OK, we got one," Eilish said. "Give her some time. Don't crowd. Relax, relax, it's OK. We're taking care of our people, hold on. I wait for people to be OK before I keep going."
She checked that the fan was safe before continuing the show. "You need to come out, or are you OK? Are you sure?" Eilish asked.
The singer has stopped shows in the past when she noticed security issues in the audience. On Sept. 24, 2021, she halted her headliner show at the Governor's Ball music festival in New York City. 
"Security, why aren't you paying attention?" Eilish called out, pointing down to an area in the crowd. Eilish continued the song but stopped again to check on the audience. "Everybody good? Are you OK?" she called out, and the crowd responded by screaming enthusiastically.
Kanye West apparently took issue with Billie Eilish's comments at her recent show, and he made his feelings known on social media.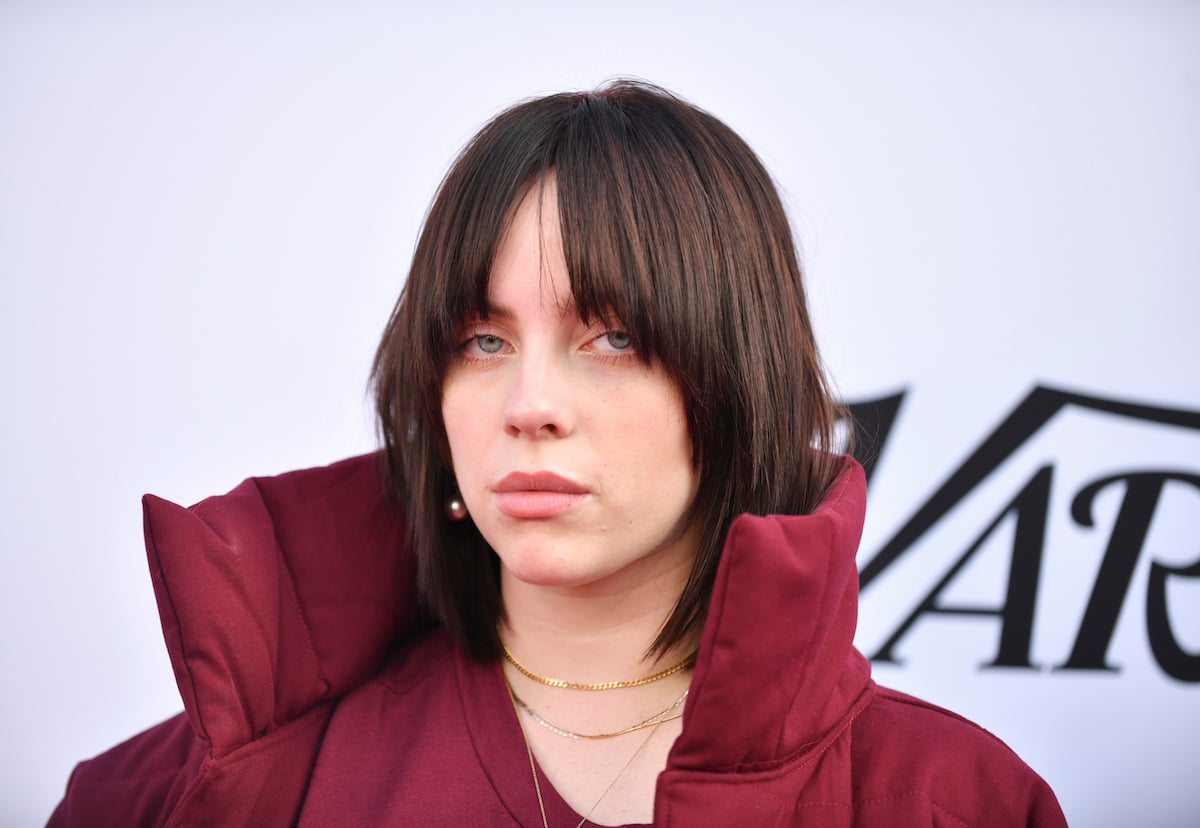 Kanye West said he won't perform at Coachella until Billie Eilish apologizes to Travis Scott
Billie Eilish and Kanye West are scheduled to headline Coachella in April. On Feb. 10, West made a post on Instagram threatening that he won't perform at the music festival unless Eilish apologizes to Travis Scott.
Although Eilish never mentioned Scott or the Astroworld tragedy at her show, West seemed to think she was dissing his fellow rapper. He posted a screenshot of a headline that read, "Billie Eilish Dissed Travis Scott at Her Concert After She Stopped The Show to Give Her Fan an Inhaler! 'I Wait For the People to be Okay Before I Keep Going.'"
"COME ON BILLIE WE LOVE YOU PLEASE APOLOGIZE TO TRAV AND TO THE FAMILIES OF THE PEOPLE WHO LOST THEIR LIVES," West wrote in the caption. "NO ONE INTENDED THIS TO HAPPEN TRAV DIDN'T HAVE ANY IDEA OF WHAT WAS HAPPENING WHEN HE WAS ON STAGE AND WAS VERY HURT BY WHAT HAPPENED AND YES TRAV WILL BE WITH ME AT COACHELLA BUT NOW I NEED BILLIE TO APOLOGIZE BEFORE I PERFORM."
Kanye West seems to think that the singer was slamming Travis Scott during her show
Travis Scott and Kanye West have more in common than their profession. Scott is the father of Kylie Jenner's two children, and Jenner is the younger sister of Kanye's wife, Kim Kardashian West, whom he is divorcing. West recently thanked Scott for giving him the location of his daughter Chicago's birthday party after claiming that his famous ex didn't invite him.
West seemed to think that Eilish was dissing Scott after the tragic death of 10 audience members at his Astroworld show on Nov. 5, 2021. 
Hundreds were injured, and 10 fans between the ages of 9 and 27 died at Scott's Houston, Texas show after the crowd rushed the stage, packing together so tightly that they were trampled and couldn't breathe.
There has been a lot of speculation over whether the tragic deaths could have been prevented and if Travis Scott, the venue, and LiveNation should be held accountable.