Kanye West's 'Donda 2' Album Has a Special Release Date and Will Be Executive Produced By Future
Kanye West's 'Donda 2' album is a highly-anticipated project from the rapper. It now has a special release date and will be produced by fellow rapper Future
Bestselling rapper Kanye West has been hard at work since the release of his Donda album in 2021. A sequel to the project, deemed Donda 2, has been under wraps for months. But West is gearing up to release the project in 2022 on a special date — and with some special collaborators.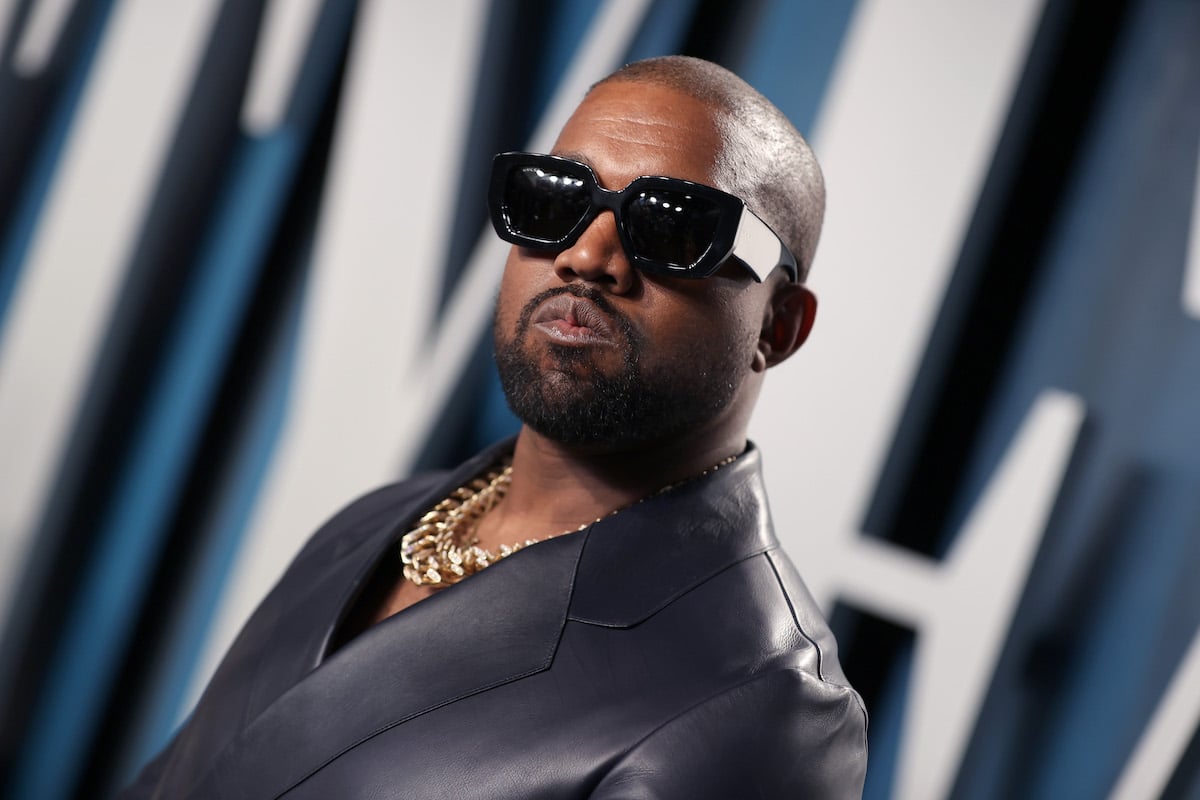 Kanye West released 'Donda' in 2021
The lead-up to the release of West's tenth album Donda was filled with several teases that only made Ye fans even more excited about the project. Throughout summer 2021, West hosted three listening events for the album at stadiums in Atlanta and his hometown of Chicago. The highly-anticipated LP was finally released on August 29, 2021 — even though West himself called out his label for not allowing him to put his own finishing touches on the project.
In the months since then, West has been hard at work in the studio working on the follow-up to Donda, titled (for now) Donda 2. West's eleventh album would also be his first album to be a direct sequel to a past project. The album is named after his late mother, and the original Donda album featured collaborators including The Weeknd, Ariana Grande, Chris Brown, DaBaby, the late Pop Smoke, and West's Watch the Throne partner-in-crime Jay-Z.
In an exclusive interview with Complex in January 2022, Steven Victor, Def Jam's head of A&R, revealed that a sequel to Donda was around the corner. "It's coming sooner than you think," he said. "The procession is starting and it's not stopping."
'Donda 2' is coming 2/22/22
Just days after Victor's revelation, West revealed on Instagram that Donda 2 was the album's official title and that it would be released on a special date: February 22, 2022, or 2/2/22.
West shared an Instagram Story that might explain why he chose the once-in-a-century date. "According to the stars, the United States is finally getting a spiritual makeover with its first-ever Pluto Return on Feb. 22, 2022," the post read. "Astrologically, a Pluto return is when the heavenly body returns to the same position in a birth chart where it was when the chart began." 
A Pluto return occurs every 248 years, making this the first in the United States since before the country was founded.
'Donda 2' will be executive-produced by Future
In addition to revealing Donda 2's release date, West also revealed who would be helping him with bringing the album to life. The album will be executive-produced by fellow rapper Future.
West was a producer before he became a rapper, and as with all his other projects, he's going to be hands-on behind the production of all the music on Donda 2. He teamed up with frequent collaborator Mike Dean for the project as well as DJ Khaled.
To focus on creating the album, West is going off the grid as he puts the finishing touches on the LP. Rolling Loud co-founder Tariq Cherif posted a video on West's behalf to his Instagram Story of the "Jail" rapper getting a massage.
"I don't have a phone until two, twenty-two, twenty-two," West said happily. "My focus is taking my kids to school and finishing the album."