Kanye West Gave Julia Fox and Her Friends Birkin Bags For Her 32nd Birthday
Kanye West took time away from working on his "Donda 2" album to celebrate girlfriend Julia Fox's 32nd birthday. Here are all the details of the celebration, including the lavish gifts West gave Fox and her friends.
Kanye West and Julia Fox have been going strong since the start of 2022. The hot new couple recently celebrated Fox's 32nd birthday in New York as West works on his upcoming Donda album. Here are all the details we know so far, including the extravagant gift the rapper gave his girlfriend.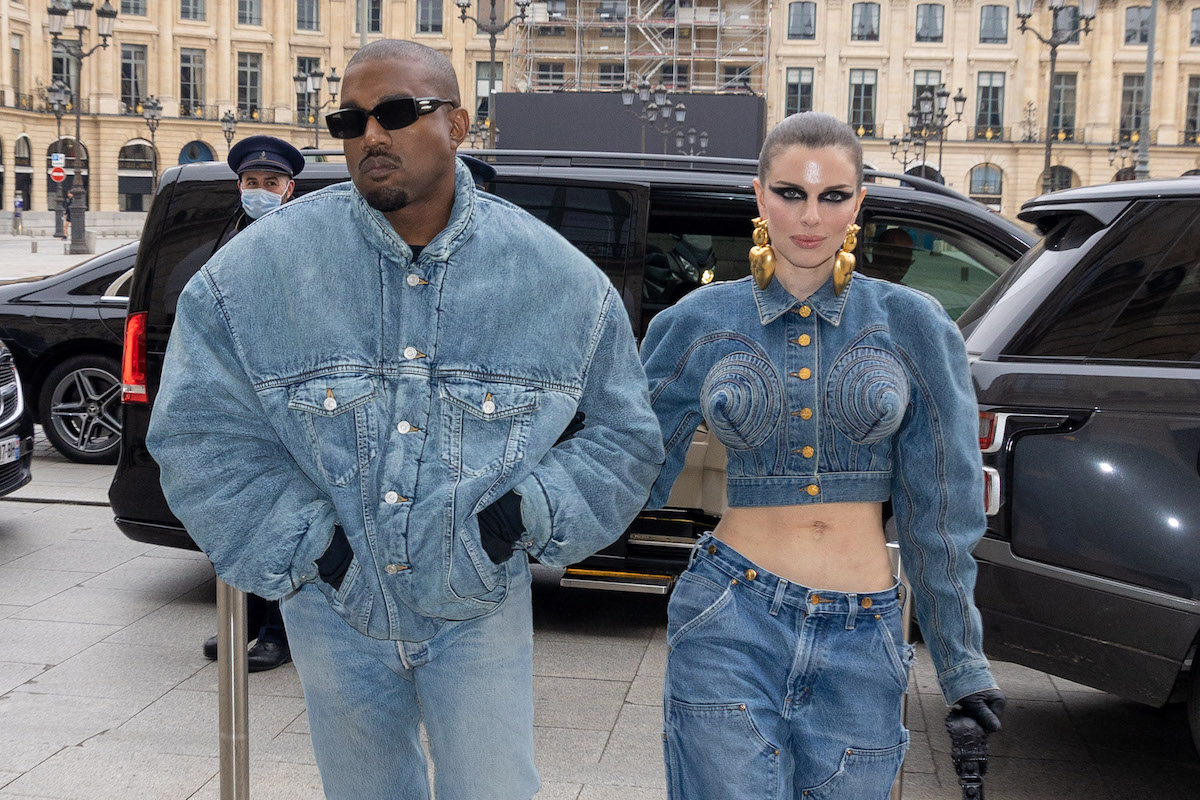 Kanye West celebrated Julia Fox's birthday with her while working on 'Donda 2' album
Rapper Kanye West revealed on Instagram that he plans to drop Donda 2 on Feb. 22. The first Donda album came out less than six months ago, on Aug. 29, 2021. Despite busily working on the new project, the rapper still took time to celebrate his new girlfriend's birthday. 
Actor and former sex worker Julia Fox turned 32 on Feb. 2, and West was with her in New York to celebrate. Page Six reported that West flew out to see Fox and planned to return to Los Angeles to finish his album. 
A source told the publication that the couple celebrated at the French restaurant Lucien with a group of Fox's friends. 
"They arrived together, looking very couple-y," said the source. "He was all smiles. Her friends were also there. It was a big group."
Kanye West gave Julia Fox and her friends Birkin bags for her birthday
Besides flying out to see her, West also gave the Uncut Gems star some lavish gifts. The rapper gifted Fox and her friends a total of five Hermès Birkin bags, which have a starting price of about $10,000 each. 
The gift choice is particularly interesting considering recent reports that Fox previously dated Drake, who gave her two Birkin bags during their romance. 
The grand gesture also follows West surprising Fox with an entire hotel suite full of designer clothes. 
Other women tried to get the rapper's attention, but he ignored them for his muse
After celebrating at Lucien, Page Six reported that the group kept the party going at the Pan-Asian restaurant Sei Less. 
Several women were reportedly trying to get West's attention while Fox was in the restroom, but he "didn't pay them no mind" and focused on his new muse. 
The event turned into a listening party for Donda 2 as West played songs from his new album. Several stars were present, and West reached out to those who couldn't make it. "They arrived with Justin La Boy and played the album [for] Dave Chappelle, Fivio Foreign, Nems and DJ Stacks," a source told the publication. "He Facetimed Fat Joe and Cardi B while playing everyone the new album."
West reportedly played six new songs as the Sai Less owner had a late-night meal prepared for the group. 
"It was just a random dinner that turned into a big night," said the source.