Kanye West and Jay-Z Tie for Most Grammy Wins for a Rapper
Kanye West and Jay-Z are the only rappers with more than 20 Grammy wins. So who has the most trophies from the prestigious organization?
Kanye West is one of the most polarizing music artists to emerge in the last decade. He's also one of the most successful, with 22 Grammy Awards and 75 Grammy nominations. But his recent outbursts on social media have caused many to question his choices.
In 2022, the Grammy Awards banned Ye after his recent outbursts on social media regarding his pending divorce from Kim Kardashian. The Daily Show host Trevor Noah had called out West's for harassing Kardashian and her new boyfriend, Pete Davidson. The "Jesus Walks' singer then posted a racial slur aimed at Noah.
Whether West gets to return to the Grammys someday, he and Jay-Z both have a lot of Grammys. Their loyal fans want to know who has earned the most.
Trevor Noah's reaction to the Grammys banning Kanye West: 'counsel, not cancel'
Trevor Noah wants you to remember that Ye is a human being. After the Grammys announced it was banning West from performing at future awards shows, Noah posted a series of tweets reminding everyone that Kanye is more than just his music.
"I said counsel Kanye, not cancel Kanye," he Tweeted after reports surfaced about West's Grammys performance ban.
Kanye West vs. Jay-Z: Who's won the most Grammy Awards?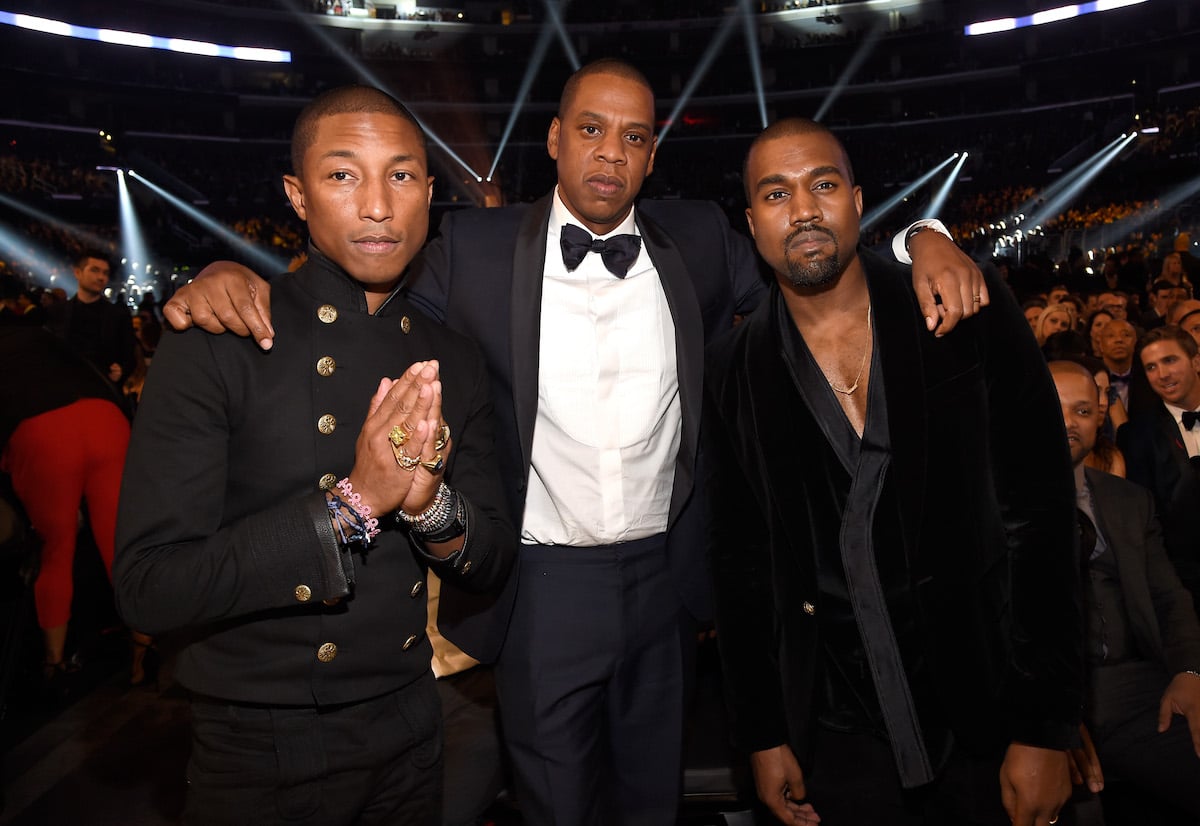 Jay-Z and West tie for their Grammy count. They both have 22 wins, as the Grammys website reports.
Also, they're the only rappers with more than 20 Grammy wins. They both have won Grammys in the same categories: Ye for Best Rap Song, Best Rap Performance, and Best Rap Album; Jay-Z for Best Rap Song and Best Rap/Sung Collaboration. Not to mention that Ye's first Grammy-winning song involved Jay-Z in a roundabout way. He appears on "Otis," which won Best Rap Song back in 2015.
Their net worths are also pretty similar: West's net worth is an estimated $3.2 billion; Jay-Z is worth an estimated $1.8 billion. Jay-Z and Ye are of the biggest names in music, so it's no surprise they duke it out for Grammy supremacy.
The power struggle between Jay-Z and Kanye 
The feud between Jay-Z and West is one of the most epic in hip-hop history. The two artists have worked together since the early 2000s when Kanye signed to Roc-A-Fella Records, founded by Jay-Z. But their relationship began to sour when Kanye crashed Taylor Swift's acceptance speech at the 2009 MTV Video Music Awards.
But the first time the public began to question the solid brotherly bond was when Jay-Z and Beyoncé failed to attend West and Kim Kardashian's wedding. Also, when Kardashian was robbed in Paris, Ye claimed he got no support from the Carters. Then, in 2017, Jay-Z released his album 4:44, and it contained several lines seemingly directed at West.  
After that, Ye also gave a 17-minute rant at one of his 2016 shows. He talked about Donald Trump and asked Jay-Z not to have him assassinated. The two musicians have had a rocky relationship over the years.