Kanye West's New Netflix Docuseries Could Feature the Demise of His Marriage to Kim Kardashian West
Kanye West has an explosive career that has stretched across genres and into various aspects of music and fashion. The rapper has been open about the trauma he endured following his mother's death, his bipolar disorder, and feeling ostracized from the fashion community.
Now, Netflix is about to explore his extensive career and life in a new, highly anticipated docuseries. But will the new series showcase his life with his soon-to-be ex-wife, Kim Kardashian West? Neither party has spoken about the demise of their marraige in detail, but this new docuseries might explore how it all fell apart at the seams.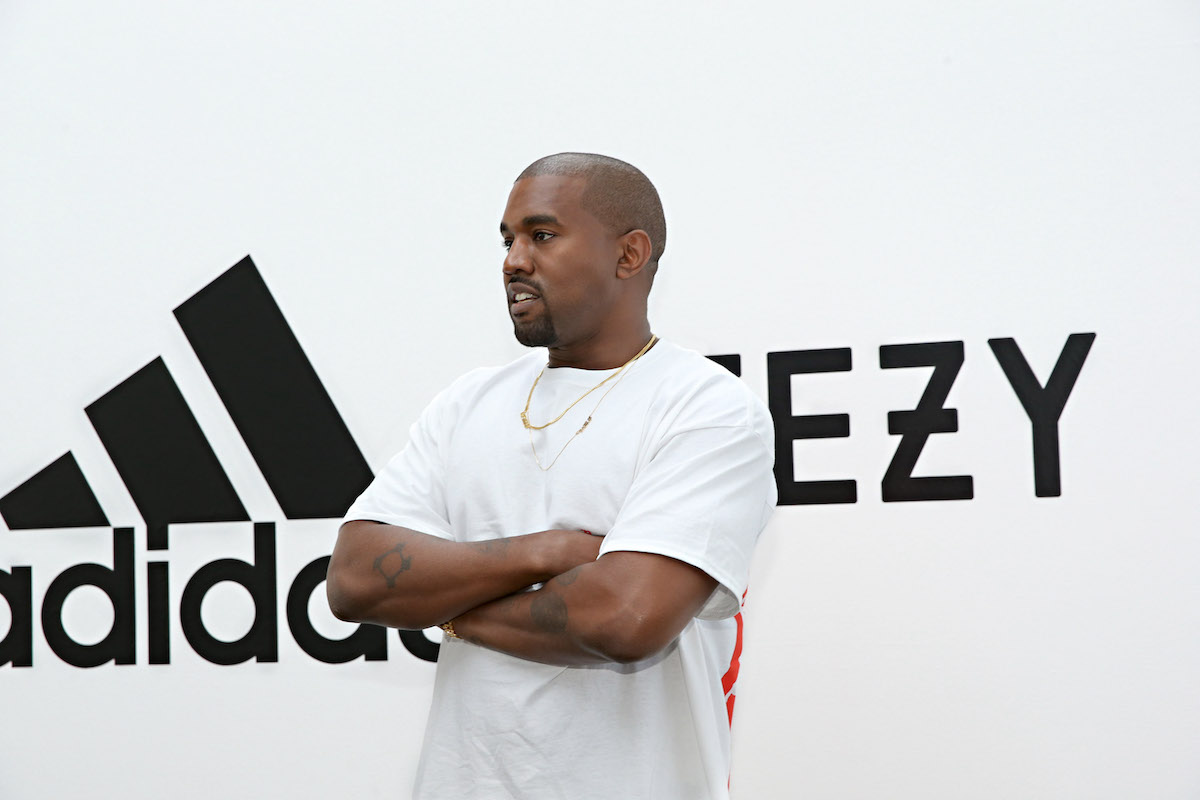 Kanye West's new docuseries is coming to Netflix
The Chicago rapper's life is coming to Netflix in a new documentary. According to Billboard, the streaming service paid a stunning amount of money, even upward of $30 million, for the new series. Though it is yet to be named, the docuseries spans two decades of West's life using home videos and footage.
Variety is reporting the multipart-docuseries will cover the My Beautiful Dark Twisted Fantasy rapper's career in music and fashion, his failed 2020 presidential bid, and his mother, Donda West's tragic death
The filmmakers tied to the series are longtime West collaborators, Clarence "Coodie" Simmons and Chike Ozah, better known as Coodie & Chike, who directed West's music videos for "Jesus Walks (Version 3)" and "Through the Wire."
Though Netflix has not yet announced a release date for the series, according to reports, it will be released in 2021.
Kim Kardashian West refuses to talk about her divorce from Kanye West
Since there is still very little known about the docuseries, fans speculate how the rapper's estranged wife, Kim Kardashian West, will fit in. The starlet and businesswoman filed for divorce from West in early 2021 after nearly seven years of marraige.
Though the Skims founder has her own reality series, Keeping Up with the Kardashians, she has refused to go into detail about her husband's mental health or the demise of their marraige.
"It's no secret that everyone sees things in the media about my life with Kanye, but I've always been really respectful in not talking about issues that Kanye and I have," she said on an episode of KUWTK. "I mean, you guys clearly see them on Twitter, but I'm going to choose to not really talk about it on here."
Kanye West's new Netflix docuseries might explore his relationship with Kim Kardashian West
Now, fans are speculating if West's Netflix series will chronicle his relationship with Kardashian West. Since the pair were together for eight years and had four children together, North, Chicago, Saint, and Psalm, we're going to assume that the KKW Beauty founder will at least appear on the docuseries.
However, it's not yet clear how much of a hand West has in the project or if Kardashian West who has been amicable with her estranged husband thus far, would care even to appear.
We're going to have to wait until Netflix drops an extensive press release to gather more details.