Kanye West Pleads for Kim Kardashian West to 'Come Back' to Him During Second Listening Party for New Album 'Donda'
Ever since Kim Kardashian West filed for divorce from Kanye West earlier this year, he's remained mum about their breakup. However, during the second listening party for his new album, Donda, the rapper seemingly referenced their split while performing the song "Love Unconditionally," in which he pleaded for the Keeping Up With the Kardashians star to "come back" to him while she watched from the audience.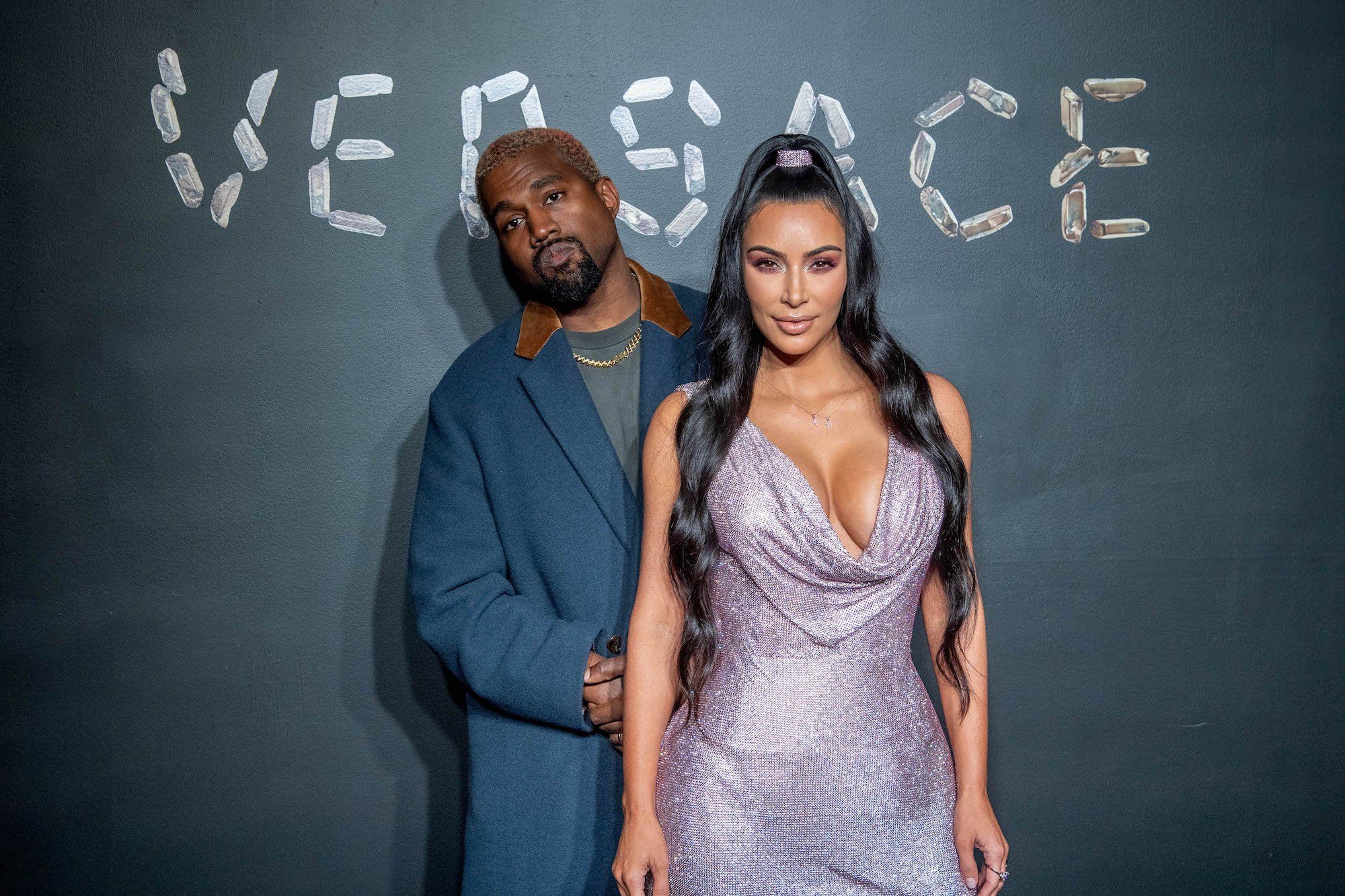 Kanye West's album listening party included plenty of lyrics alluding to his split from Kim Kardashian West
On July 22, West debuted his highly anticipated album Donda — which is named after his late mother, Donda West — during a surprise-filled listening party at Atlanta's Mercedes Benz Stadium.
During the listening party, West got visibly emotional as he performed songs that seemingly hinted about his real-life relationship with his estranged wife, Kardashian West.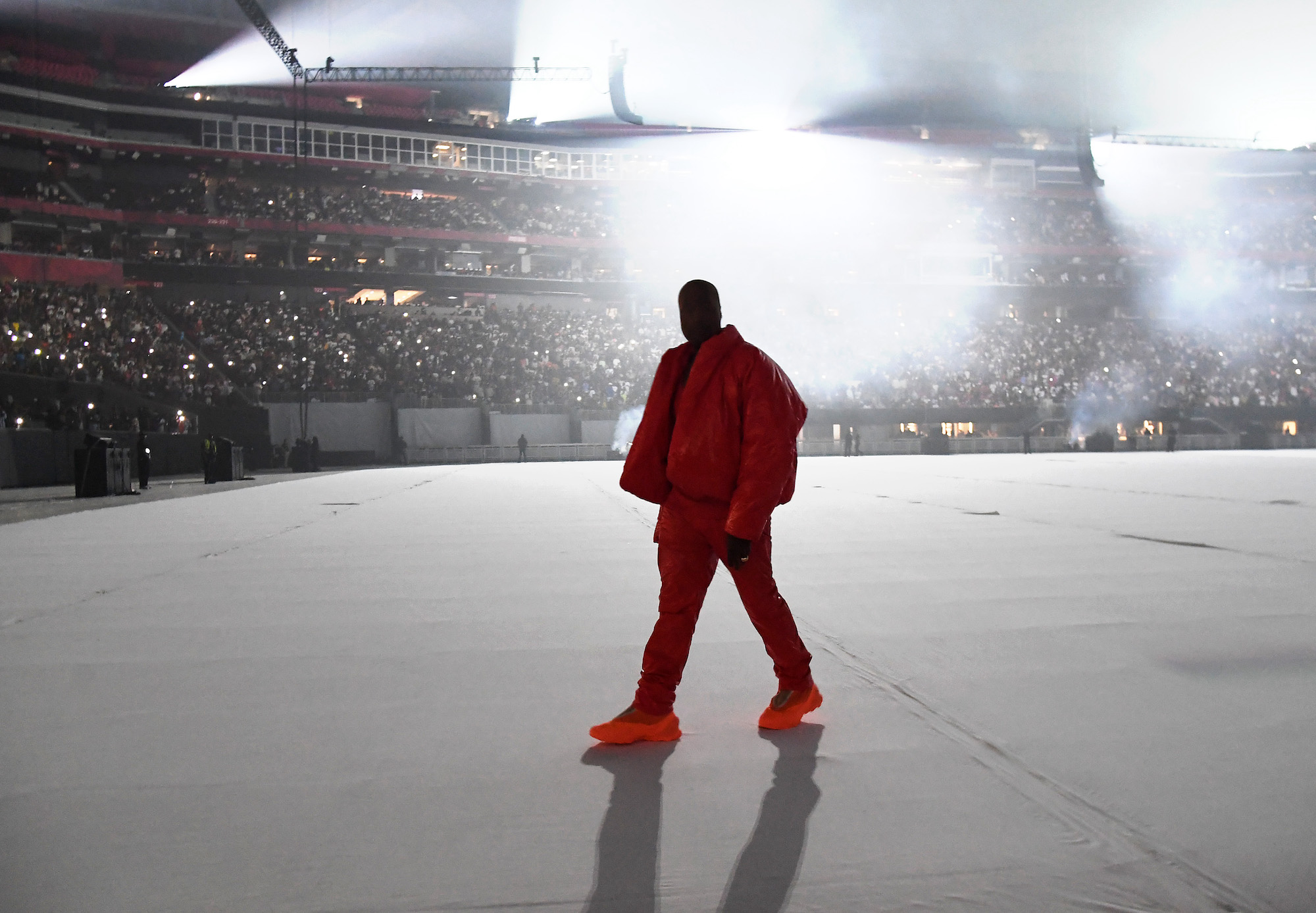 RELATED: Kanye West's New Netflix Docuseries Could Feature the Demise of His Marriage to Kim Kardashian West
While performing the track "Love Unconditionally," West could be seen breaking down as he rapped about losing his family. All the while, the KKW Beaty mogul watched from the audience alongside her and West's four children and sister Khloé Kardashian.
The listening party marked the first event West and Kardashian West attended together since the reality star filed for divorce in February 2021 after almost seven years of marriage.
Though it seemed like the "Flashing Lights" rapper had moved on from Kardashian West with supermodel Irina Shayk following their split, it appears to fans that he hasn't completely given up on their marriage as he recently pleaded for his estranged wife to "come back" to him during a second listening event for the album.
Kanye West dropped new lyrics about Kim Kardashian West while she attended the second listening event
Two weeks after the rapper played his new album for fans, he hosted a second listening party for the record that included new lyrics about Kardashian West and their breakup.
As the SKIMS founder watched from the audience wearing an all-black Balenciaga outfit that matched his, West performed tracks that seemingly raised eyebrows.
RELATED: 'KUWTK' Fans Side With Kim Kardashian After Official Divorce Confirmation: 'She Did Everything She Could'
According to Buzzfeed News, during the performance of "Love Unconditionally," Ye pleaded with Kardashian West to "come back" to him as he rapped about losing his family while on his knees. In another song, the rapper appeared to hint that Kardashian West was "still in love" with him.
He also reportedly described their marriage as the "best collab since Taco Bell and KFC" and recalled the times "when you used to come around and serenade me."
Kim Kardashian West previously opened up about her 'unhappy' marriage to Kanye West
Before West got candid about his split from Kardashian West during his highly anticipated listening party, the reality star spoke openly about the demise of their marriage during the final season of KUWTK.
During an episode, the mother of four broke down while confiding in her sisters about the state of her marriage. In another episode, Kardashian West sat down with mom Kris Jenner to address her decision to end her and West's union.
"I feel like I've worked so hard in life to achieve everything that I've wanted to, and I've lived up to my expectations and achieved 10 times more than I even thought was humanly possible," she said. "But I don't have a life to share that with."
Kardashian West continued, "I mean, I have my kids, but am I just gonna sit here and think, 'OK, my kids fulfill me and I'm good?' I never thought I was lonely. I thought I could just have my kids and my husband moves state to state and I'm on this ride with him and I was OK with that. But turning 40 this year, I was like, 'No, I don't want a husband that lives in a completely different state.'"
She added, "I didn't come this far to not be happy."
Despite her emotional comments about their split, Kardashian West has remained on civil terms with West. On June 8, the reality star celebrated her estranged husband's birthday by dedicating a sweet post to him on social media. A few days later, she wished the rapper a Happy Father's Day by sharing an Instagram photo of him and their kids along with the caption, "Love you unconditionally."
Last month, the two reunited to take a family trip with their children to San Francisco, where they enjoyed a fun-filled day at a museum.
While it's unclear if they are still moving forward with their divorce, it seems that West and Kardashian West will continue to be there for one another no matter the outcome.