Kanye West Reveals Scary Details About His Struggle With Bipolar Disorder
Kanye West is undoubtedly an influential force in music. His catchy beats have provided the backdrop for many dance parties, and his guiding hand has helped a number of young musicians find their way in an often fickle industry. In recent years, West has become equally well known for his strange behavior and his tendency to go on very public rants. In a recent interview with David Letterman, West opened up about the cause of his bizarre rants.
How has Kanye West offended people?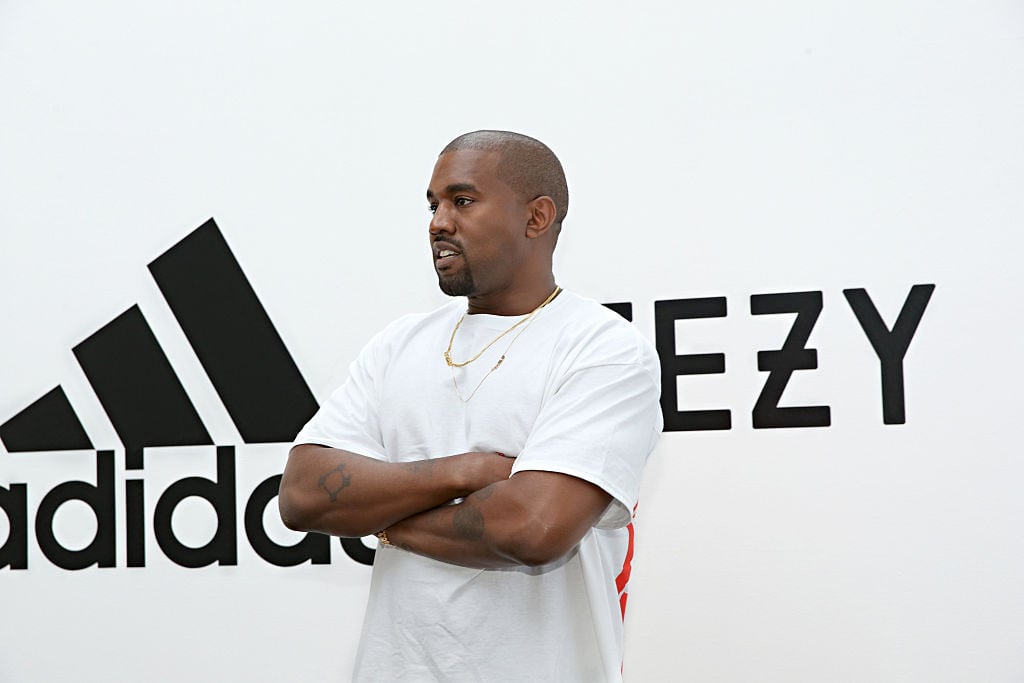 Over the years, West has sparked feuds with several famous people, including his infamous on-stage interruption of Taylor Swift's VMA acceptance speech. The incident led to bad blood between the two and resulted in a feud that lasted for years. Besides the fights with fellow celebrities, West often rubs average people the wrong way. He has a tendency to go on Twitter rants that are often hard to understand and frequently grandiose.
In late 2018, West made headlines when he spoke out on Twitter to say that slavery was, in his opinion, a "choice" that people had made. Needless to say, his remarks were highly inflammatory, with people all over the world weighing in to say that West's tweets were irresponsible and inaccurate. He also raised a number of eyebrows when he publicly campaigned in support of Donald Trump, even visiting the White House to meet with Trump. Then, of course, there have been onstage meltdowns during concerts, including one in 2016 that led to his diagnosis.
Kanye West has mental health issues
During his sit-down with Letterman, West revealed that he suffers from bipolar disorder. He went on record to explain that his famous (or infamous) rants stem from points in time where he stopped taking his medication.
West further revealed that when he gets into a state that he describes as "hyper-aware," he becomes extremely paranoid, believing that everything is a conspiracy and that everyone is out to get him. West's bipolar episodes have been severe enough to land him in the hospital and directly contributed to his 2016 onstage breakdown.
How does Kanye West's mental health affect his marriage?
In spite of the difficulties that West experiences with his bipolar disorder, he admits that it isn't all bad. In fact, West believes that his creativity wouldn't be nearly so expansive if he wasn't, in his words, a "crazy person."
West also stated in his interview with Letterman that he wants to work with doctors and hospitals to change the perception of people with mental health issues. He believes that when hospitals handcuff patients or give them drugs, they are devaluing that person and contributing to the stigma that the patient is crazy.
As for how his mental health issues have influenced his marriage to Kim Kardashian, West stayed mum. Kardashian has opened up in the past; however, saying that while being married to an artist like West is not without challenges, she truly believes that he is her soulmate. She has also stated that while she doesn't always agree with her husband's controversial opinions, she is proud to be with someone who stands up for what he believes and that she will always stick up for him. Kardashian has admitted that while his bipolar episodes can be very emotional, at this point in their relationship she can feel them coming on and knows how to handle them.
Whether West is baring his soul in a tell-all interview or creating new music that thousands of fans love, it seems likely that the whole world will continue to sit up and take notice of him – for better or for worse.