Kanye West Says He Spent $50 Million on His Sunday Service in 2019; Here's What The Money Went Toward
Even before he officially became a billionaire, Kanye West was spending money like he was one. Though he's dished out outrageous amounts of money on cars, real estate, and expensive gifts for his loved ones in the past, the rapper doesn't just spend his massive fortune on luxury goods.
Recently, West revealed he spent a whopping $50 million on his increasingly popular Sunday Service in 2019, which goes to show he spares no expense pulling off over the top productions.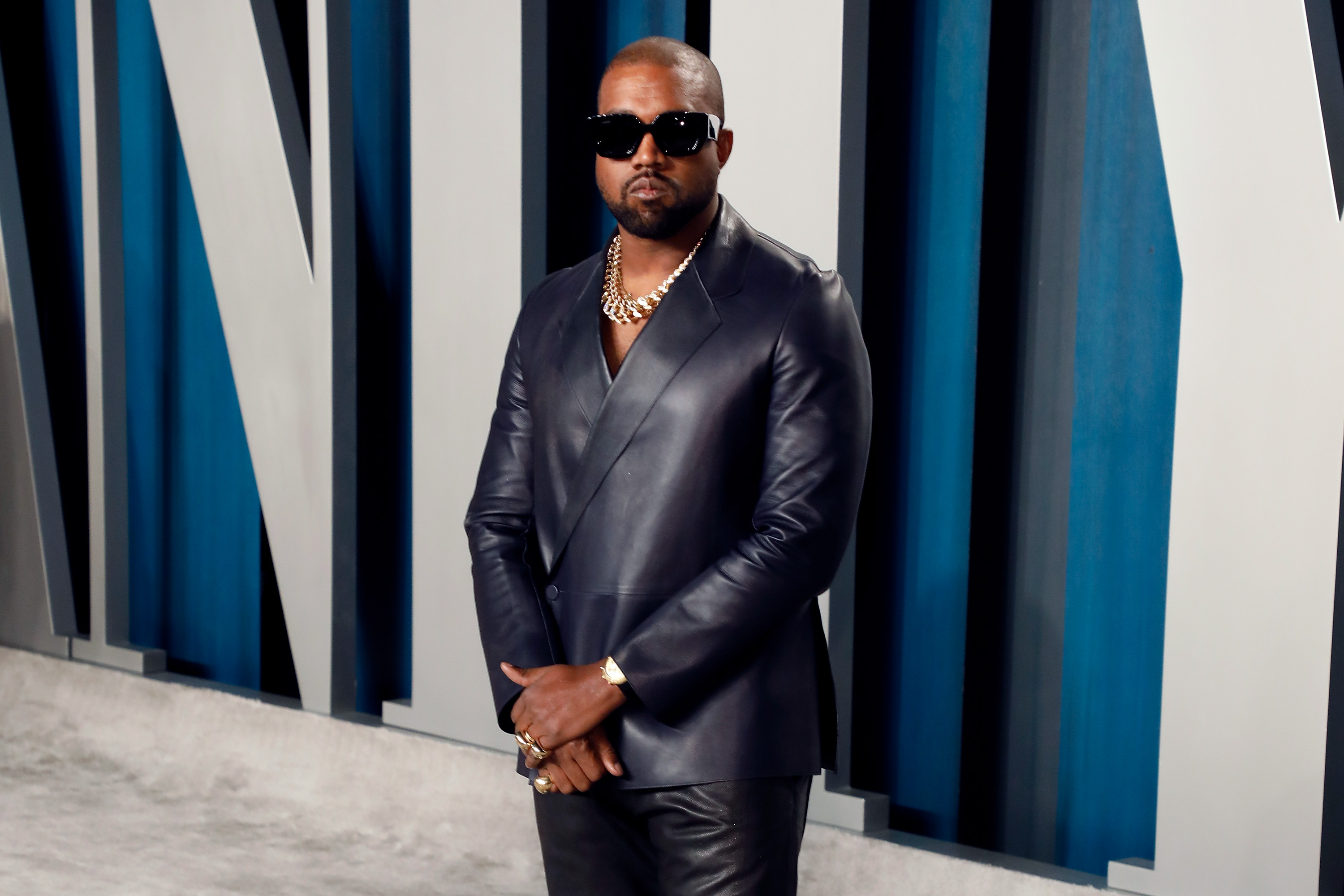 What is Kanye West's Sunday Service?
West started his Sunday Service in January 2019. The weekly gathering is heavily focused on music and brings together A-list celebrities, who the rapper leads in worship and prayer.
The weekly service is invite-only, and attendees are required to sign a non-disclosure agreement. They also have to follow a dress code, which is usually neutral-colored clothing.
During the event, West conducts a huge choir of around 85 people. They sing gospel-inspired remixes of well-known hits, traditional gospel songs, and some of West's own music.
RELATED: How 'Sunday Service' Changed the Way Kardashian Fans See Kanye West
Occasionally, the rapper, or a special celebrity guest, will deliver a sermon, but the event is mostly centered around music and Christian worship.
As for where the service is held, the location changes each week. Although the event kicked off inside the Kardashian-West home, the "Selah" rapper has since brought it internationally, putting on performances in different scenic areas and arenas worldwide.
Kanye says his Sunday Service is the 'Wu-Tang Clan of Choirs'
Ever since West kicked off his increasingly popular Sunday Service, it has received a ton of mixed reactions from fans. While some love seeing the rapper put on grand productions, others have had problems with the event.
From the clothing worn by the performers at shows to West charging a ton of money for merchandise during his Coachella set, some are convinced the Sunday Service is less about finding religion and more about maintaining publicity and making money.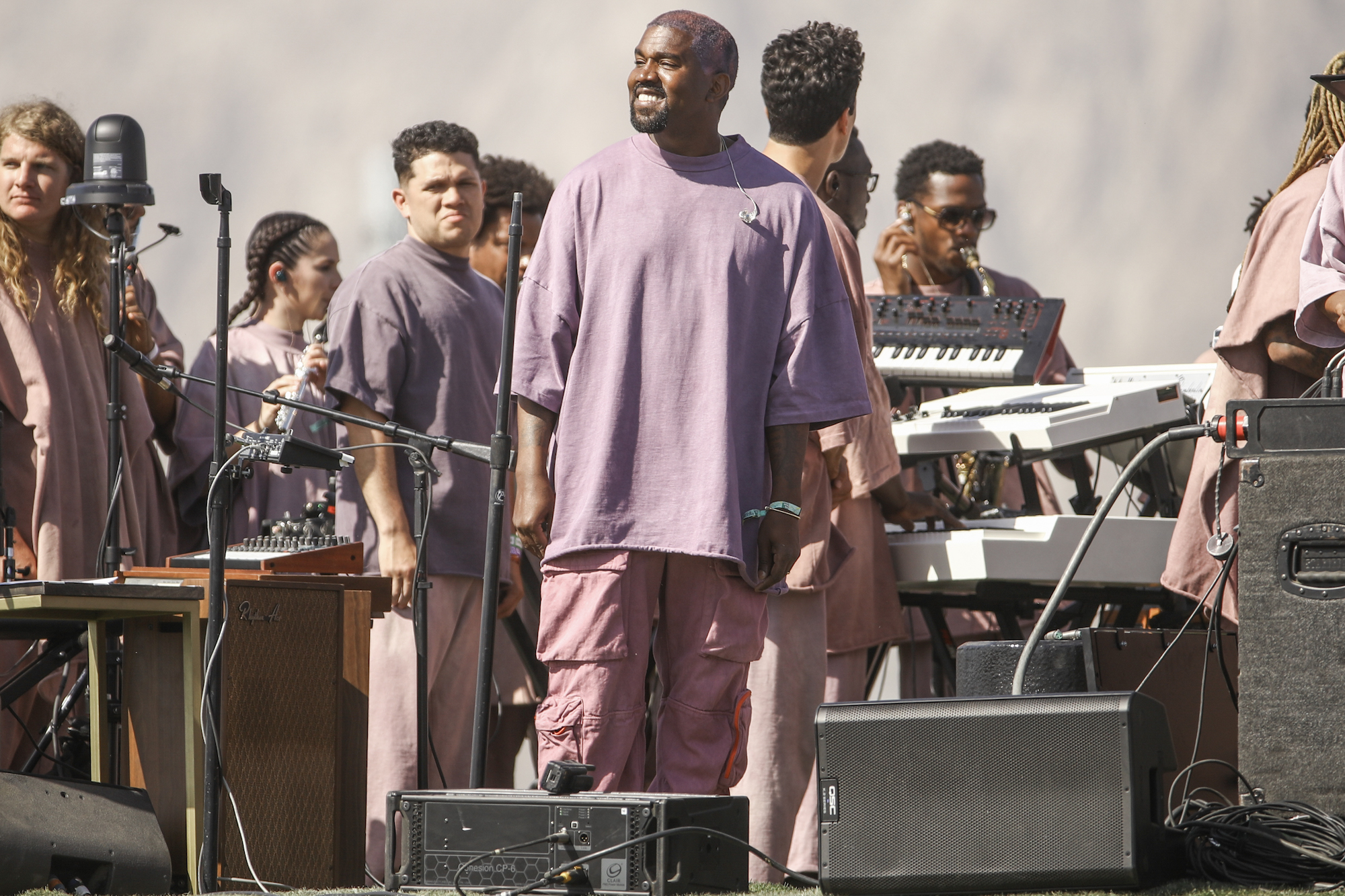 But despite the ongoing backlash the event has faced, West doesn't focus on the negativity. Instead, he puts forth his energy into making his Sunday Service performances stand out. And because the choir is so unique, he's even compared it to the Wu-Tang Clan. 
"I'm just focusing on myself," West recently told GQ magazine. "You know, music to drive by. Music for me. I actually think Sunday Service is like the Wu-Tang Clan of choirs."
He continued, "Because when you first heard Wu-Tang, it sounded completely different. It sounded more aggressive. It even sounded –I think artists are so concerned with perfectionism."
Putting on the weekly service does not come cheap
When it comes to his weekly Sunday Service, West is known for going all out to put on elaborate productions.
Though the event never fails to captivate audience members and fans who stream it live, each service comes with a high price tag attached.
While recently sitting down with Nick Cannon for his "Cannon's Class" podcast, the rapper claimed that he spent $50 million on his Sunday Service in 2019, which he says he paid for with his Yeezy marketing budget.
At first glance, the number seems outrageous. However, West says the money was spread around to cover different expenses, including choir uniforms, flights to and from performances, operas, etc.
"I spent every dime that I have for marketing from Yeezy on Sunday Service," West claimed. "Every dollar I had. I spent $50 million last year on Sunday Service if you add up the operas, if you add up the flights. It was 120 people going to Jamaica. The Yeezys, they were selling themselves. So instead of paying for ads, I invested it in the church. I invested in spreading gospel."
And let's not forget, the rapper also had bulldozers moved tons of earth to make a massive hill for his Coachella performance last year — and construction does not come cheap.
Though it is extremely costly to put on productions as elaborate as West's Sunday Service, it's clear Ye spares no expense when it comes to celebrating Christ.